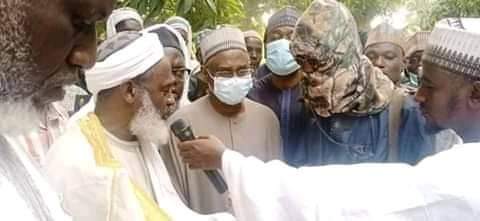 Kaduna-based Islamic cleric, Sheikh Ahmad Gumi, has accused non-Muslim soldiers of killing and attacking Muslim bandits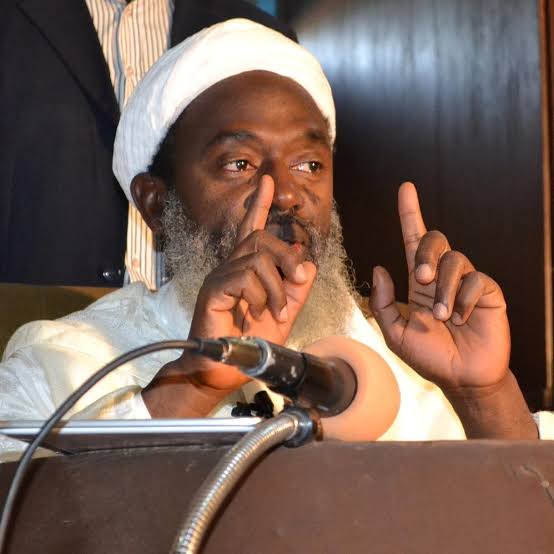 The cleric disclosed this when he led the Secretary to the Niger State Government, Alhaji Ahmed Matane, and security operatives to a meeting with some suspected bandits in Tegina forest, a border town between Niger and Kaduna states.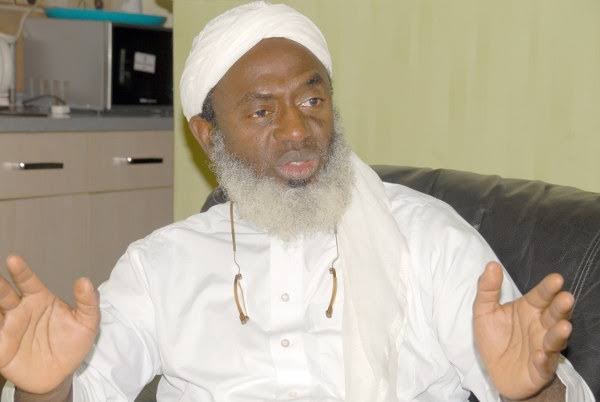 "What I want you people to understand is, soldiers that are involved in most of the criminalities are not Muslims. You know, soldiers have Muslims and none Muslims. The non-Muslims are the ones causing confusion just to ignite a crisis," Gumi said.
Mixed Reactions On Twitter
ᴏᴍᴀsᴏʀᴏ ᴀʟɪ ᴏᴠɪᴇ™☤Flag of [email protected]
He's a pro PDP cleric , just for context.
This man is simply the spokesperson of this bandits. Either the government is foolish or they gave him the job
You men he goes to them at will and they come to him, then why are you searching for them elsewhere
Sheikh Gumi is the Nigeria version of Afghan Taliban Mullah. He's shielding bandits and kidnappers from prosecution and helping them to make more money in the name of repentance.
EL-SHUAIBFlag of [email protected]
Mr analyst
St.Gumi, well done by instigating bandits against Christian soldiers, now our military is divided against religious/ tribal lines. Just be bold enough to call for peaceful separation of Nigeria period.
Of course, this is not obadiah mailafia so he has no sin. @GarShehu, we are yet to hear from you on this
Is Gumi statement not a terrible statement compared to Rev Kukah's own now? Cant dis statement incite religious conflict?
Akanni [email protected]
All these ignoramuses masquerading as clerics plus their shall minded politicians are making utterances capable of tearing the already fragile thread of https://country.Is he telling us that no Muslim soldier has ever been part of campaign against bandits.absurdity mind.
If it's one Bishop that said dis now they would have been calling for his head
Akeem [email protected]
Non Muslim? Buhari will further divide this country if keeps using this man.
Princess Florence of Greece and Denmark
If a prominent christian or southerner had made a similar comment, DSS would have been on his case by now. But there you have the exact proof of what Father Kukah said, you only need to belong to the right religion or region to get away with these kind of things.
IBRAHIM [email protected]_Dalibi
A Soldier/Medical Doctor & Cleric Fanning the Existing Tension In Country 4 Political Gains?? At this Point" You Don't Need Any Iota Of Intelligence 2 Understand Motives & Sponsors Of EndSars!
Nigeria Exist B4 Us & InshaAllah It il Exist After Us!! My Humble Greetings 2 Dubai..
Kenneth [email protected]
Simple, since we have Muslim Soldiers and Non Muslim Soldiers Dichotomy in the Nigerian Army, then the country should be rearrange independently along such lines of discord.
ON€ MAΠ MOPOL™ Water pistolWater
Kilode Loudly crying faceLoudly crying faceLoudly crying face. who did we actually offended??? What all this for. I can't believe this man said this....
Aren't they supposed to be killed in the first place, are they not criminals? I dont understand again, is banditry now a career job?
BANDIT : A robber or outlaw belonging to a gang typically operating in isolated or lawless area.... SOLDIER! A person who serves in the Army to defend his country :
Sunday Oludotun [email protected]
And he is walking freely
Kehinde [email protected]
What I'm yet to understand is was the video leak deliberate or accidental?
Show replies
KenneeDúdú™@1kenneedudu
Am I the only one who thinks this uncle Gumi has not spoken anything that suggest that kidnapping and banditry is crime and should not be condoned in this country?
And you still dey shout one Nigeria
Pam davou [email protected]
See me see trouble! Instead of quenching the fire,he is now adding petrol on it. God no go shame us.
Agatha [email protected]_asogwa
BANDITS ARE NOW SAINTS.WHICH WAY NIGERIA?
Alfred [email protected]
Abeg, who be this Gumi sef?... Their ideologies is milky-way far away from that of the south
GilbsFlag of NigeriaFlag of CroatiaFlag of [email protected]
This is Nigeria when people who patronise terror openly defend terrorist against the state owned armed forces and the govt clap in support of terror smh Man facepalming Nigeria is finished
The Question is, Who Are Now The Non-Muslim Soldiers?
Drop your comment in the box below
Content created and supplied by: Femisport (via Opera News )