Although many bizarre things happen in our world today, it is however rare to hear that a young man could jump into a well while trying to evade arrest. Have you ever come across such bizarre news before?. Have you ever seen a young man who has so much life ahead of him do such before?. Although people take risks on several occasions, there are however some risks that are not worth taking.
Presently, some pictures of a young man are circulating on many social media platforms. The young man took a risk to jump into an open well after EFCC chased him in Jos. As is observed, this man was trying to evade arrest, and instead of running into a safe place, he chose to jump into a well. As is observed, the young man ended up hurting himself and eventually gave up the ghost in the said well. As is witnessed, this man could not be rescued as he met his waterloo.
Here is a screenshot;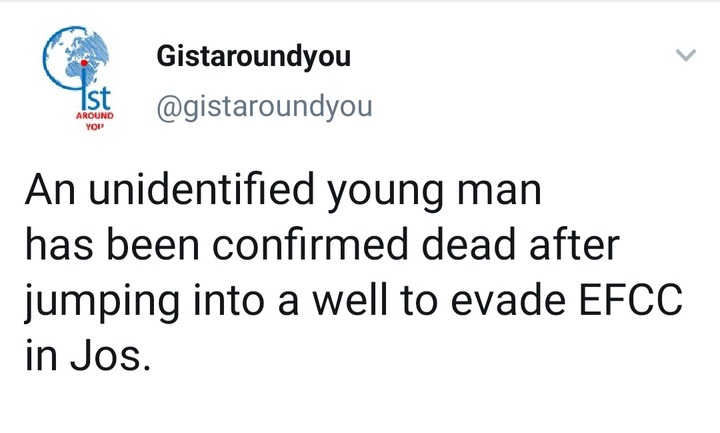 These pictures have however attracted much attention so far as many Nigerians are reacting to them. The majority thinks that this is indeed a bad way for him to end his life. They however advised other young men who engage in criminal activities to learn from this and live a good life.
There are a few others who think differently. This category of people blamed the EFCC for this mishap. They argued that if he was not chased in such a manner, he wouldn't have ended his life like this.
What do you think?.
• Do you think that the EFCC is to be blamed?.
• Do you think that the young man is to be blamed?.
• Have you witnessed such before?.
Here are some pictures;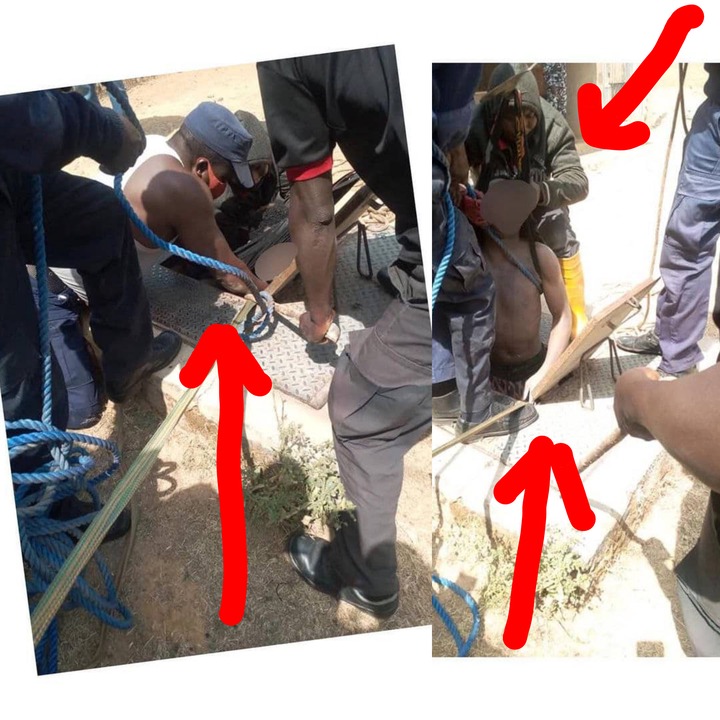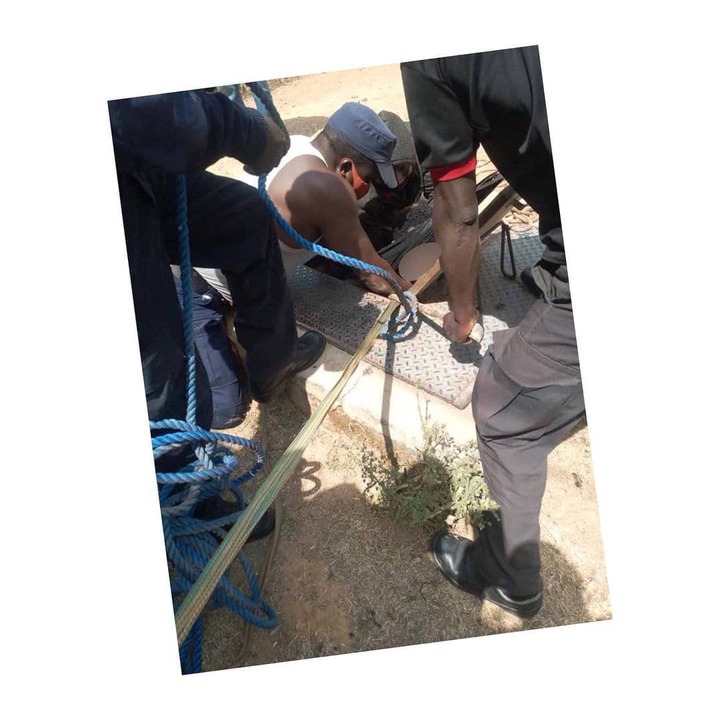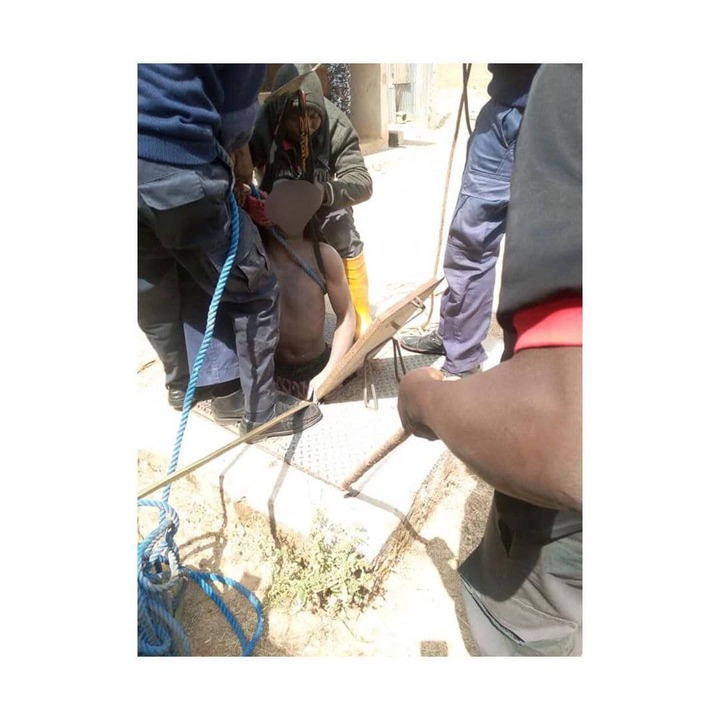 My opinion.
I think this is quite unfortunate. This shows that a lot of things are going wrong in this country. This young man could have lived longer if he never ventured into crimes. I think many youths must learn from this now.
Credit: Twitter.com
Content created and supplied by: Freshyaw (via Opera News )