There is nothing as painful as being cheated in broad daylight. One annoying thing is that you can't personally fight it because such actions have tuned to a norm. The pains can linger, and it can change your perceptions of things around you.
A Nigerian man who got cheated at a filling station in Abuja has taken to his social media account and reacted bitterly. The man identified as Chinwendu Ebirim stated this in his recent tweet via his Twitter account.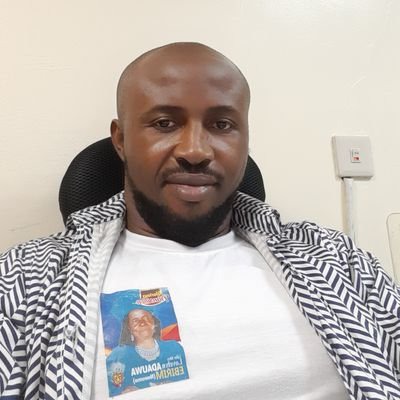 Chinwendu said it is unbelievable how the filling station he went to buy fuel tempered with their meter, even when they sell fuel at N163 per litre. He said while patronizing the fuel station he noticed that his car fuel tank of 50 litres capacity accepted 52 litres of fuel and yet, his tank wasn't filled up.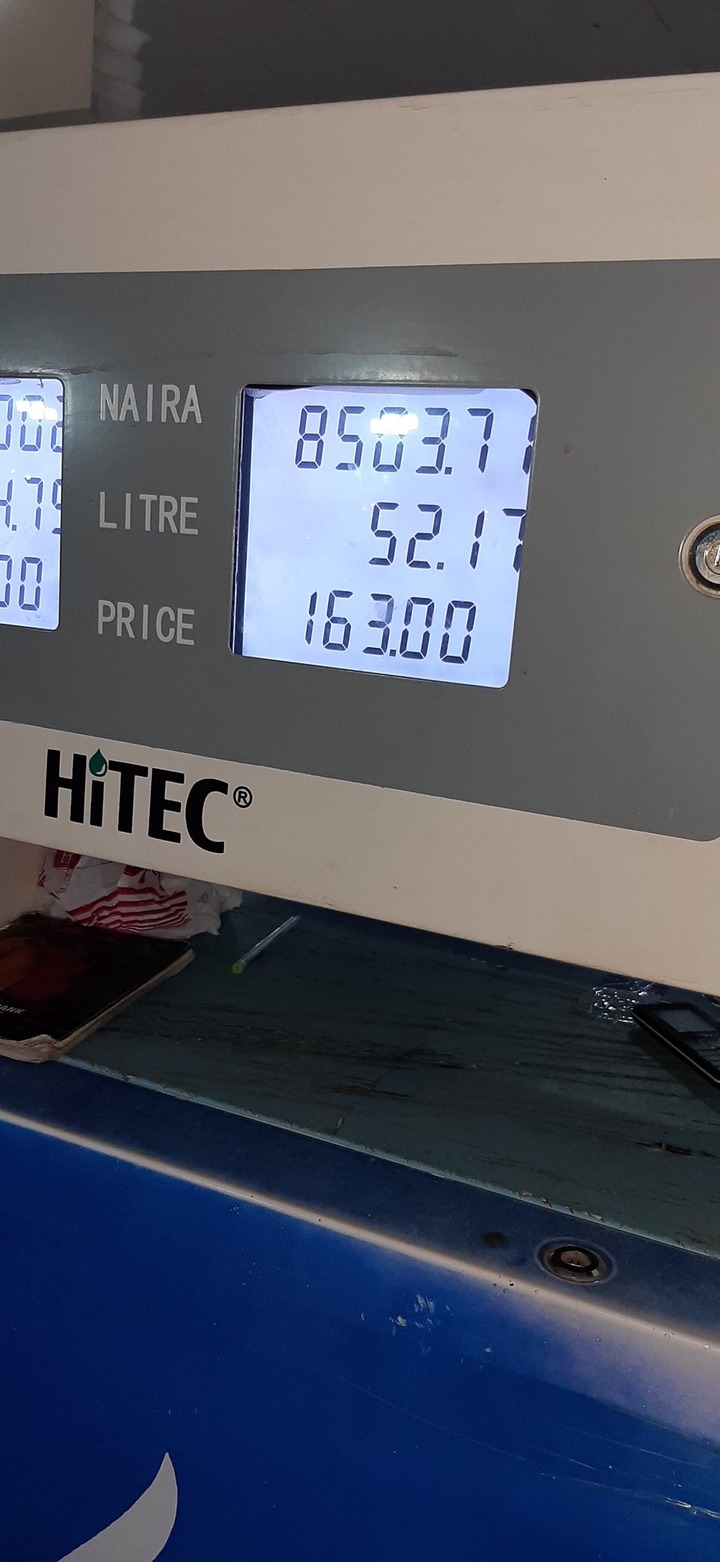 He used the same opportunity and asked where we are heading in this country, adding that what happened to him is a scam. Chinwendu said he had never filled up his fuel tank with more than N8k, but it is painful that after he paid N8.5K at the particular filling station, his tank is still not filled up.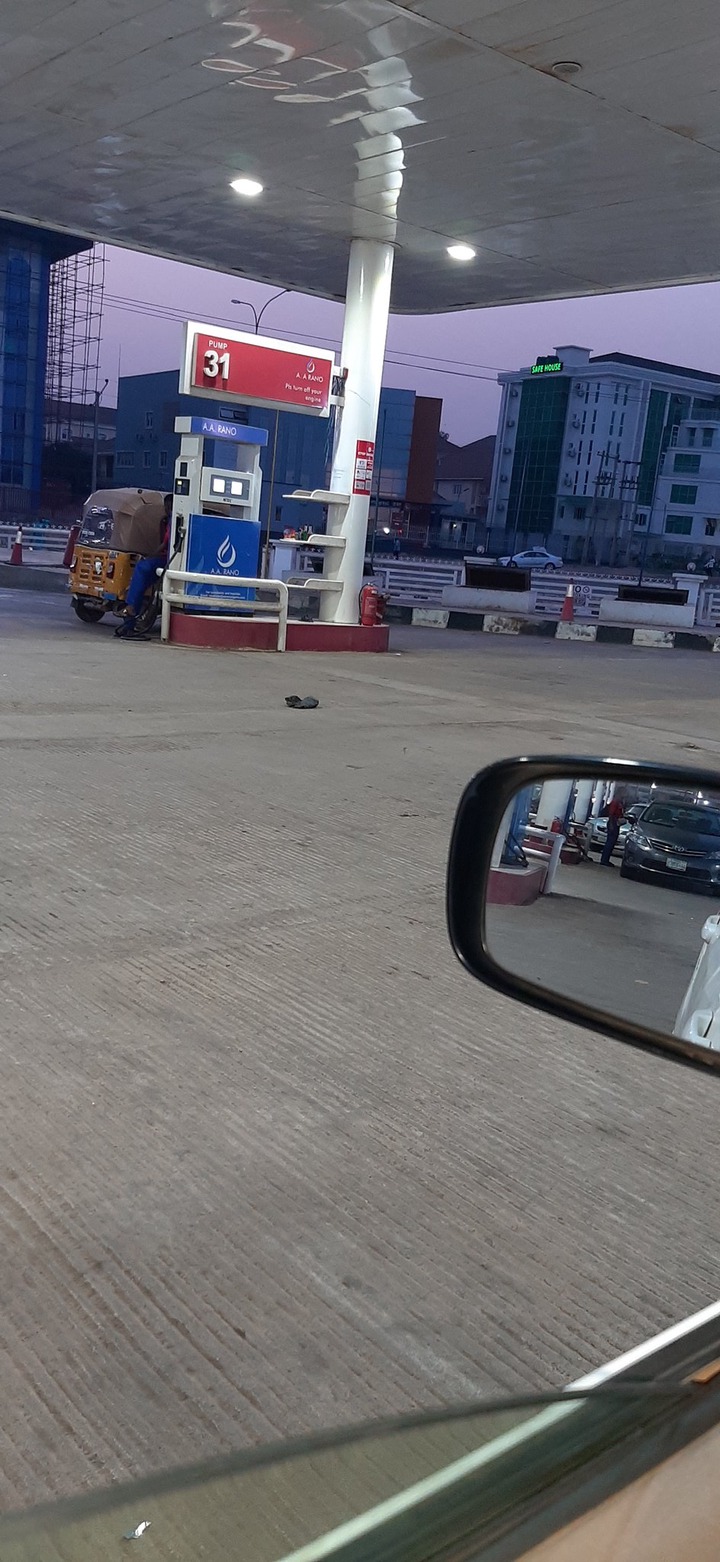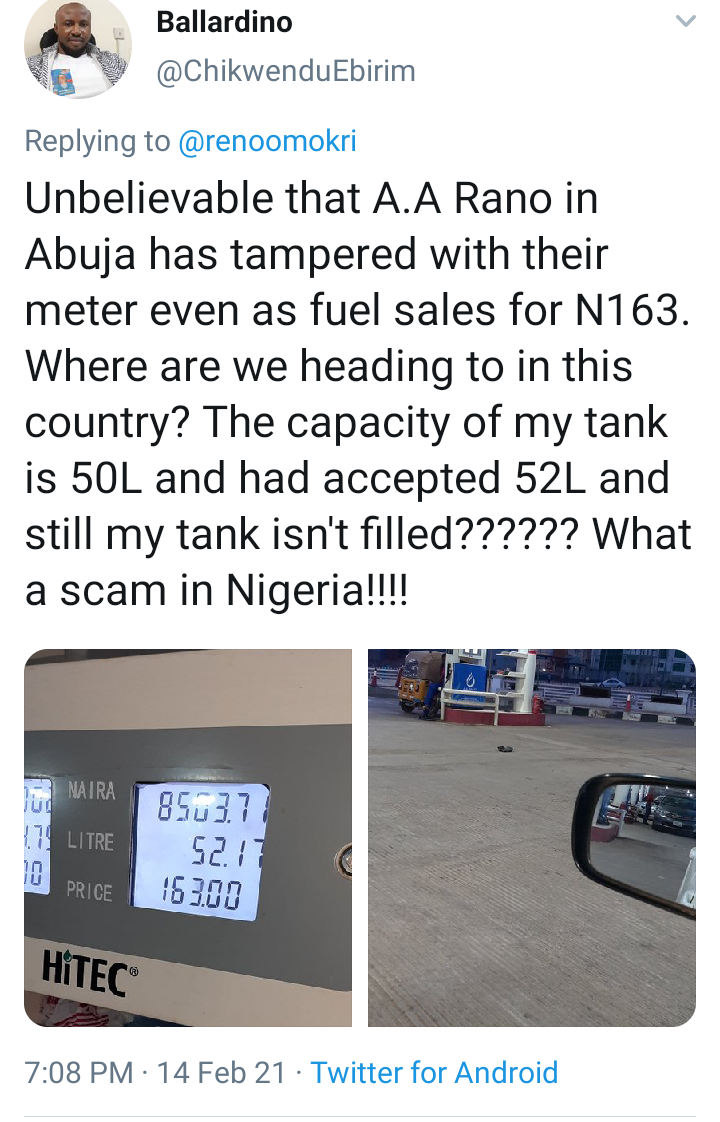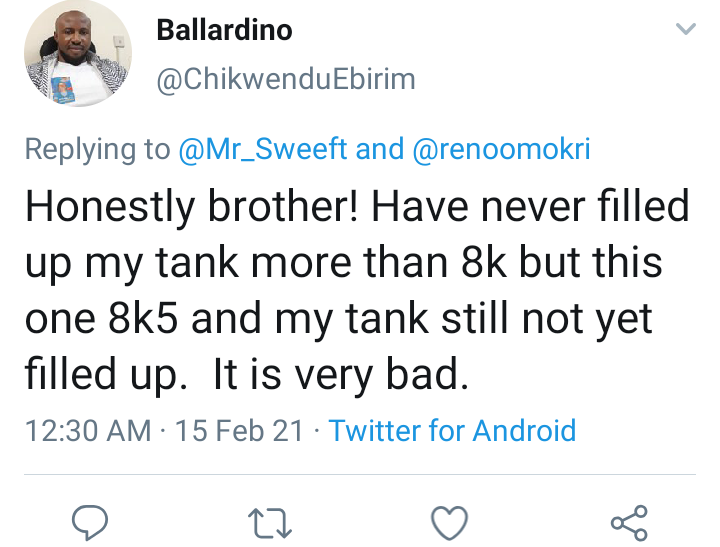 I can imagine the pains Chinwendu would be going be through for being cheated in broad daylight. Sadly, these things happen a lot at different gas stations, but people hardly pay attention enough to notice.
What is the excess of going into business when you can't follow business ethics and deliver accurate value people paid for your services? When you don't offer the value of money spent, your potential and actual customers would abandon you and patronize your competitors.
Have you experienced what happened to Chikwendu before? If yes, what do you think should be a possible remedy. Kindly use the comment box and share your encounter. Feel free to like and share this post. 
https://twitter.com/ChikwenduEbirim/status/1361014390573654020?s=19
Content created and supplied by: Newsvib.com (via Opera News )