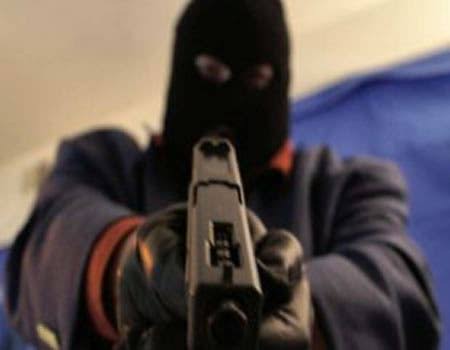 Armed robbers jumped into the house. They gathered my family into the living room, and ransacked everywhere. It was a gruesome night. They beat up my dad to stupor. They slapped my mom repeatedly, leaving scars & bruises all over her face. They told my siblings to lay flat or they would shoot. When the robbers were done looting, they took off.
I wasn't there that night it happened. I was in my room in the university, when my wailing mom called me to relay the event. I was shocked and stigmatized. I rushed home the following morning. The police was interrogating everyone in the house and in the street. The house was unrecognizable. I just thanked God that my family was alive.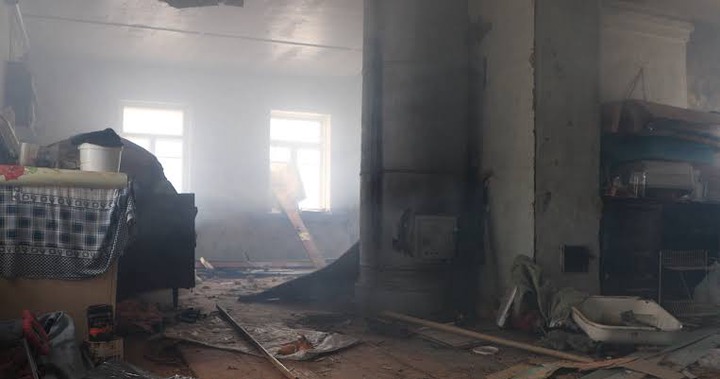 Four years later, we had moved into a smaller flat. My dad had lost his job due that horrific event. That day he had brought home his boss's money, and the robbers took it. My mom suffered from eye impairment due to the blows the robbers mounted on her. Her boss had to let her go. So dad had been working various jobs to fend for the family.
I was now in my final year. I had been dating Eric, a secondary school teacher for over a year. He was hardworking and diligent. He taught in various schools, to make a sizeable salary. He was a loving selfless gentleman. Eric had already proposed to marry me, and I had said yes. We planned to wait till after my graduation to have the wedding. But for now, he could meet my family.
Eric never talked about his dad. He spoke very nice things about his mom. He loved her so much. But when I insisted about his dad, all he said was his parents separated when he was small. That he didn't like visiting his dad. His mom even advised him to stay away. So I told Eric that if we were going to get married, I would have to meet his parents.
Later on I took him to my family. My parents loved him. They felt so comfortable with him like he was their son. And they were interested to meet Eric's parents.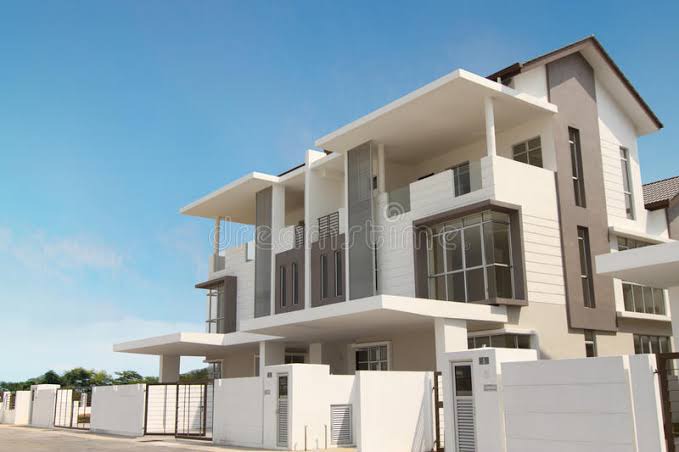 So one day, Eric took me to his father's house. The duplex was luxurious. Eric showed me around the vicinity. The sight was marvelous. We then entered the visitors lounge, and it was there I recognized my grandma's art painting, and the sculpture which used to stand on my father's desk, and the porcelain vase in which my mom stored her precious jewels. I screamed with tears in my eyes. I faced Eric, I asked him where it all came from. He looked at me perplexed, like what's the matter? I ran out of the house, leaving Eric calling after me. I was overwhelmed with shock. I avoided Eric the next 4 days. I blocked his line. I stayed over in another friends room. I couldn't see him anymore. It was over. I was pained, hurt, heart broken, angry with myself for falling so hard in love with a robber's son, and I hadn't known it. What was I going to do?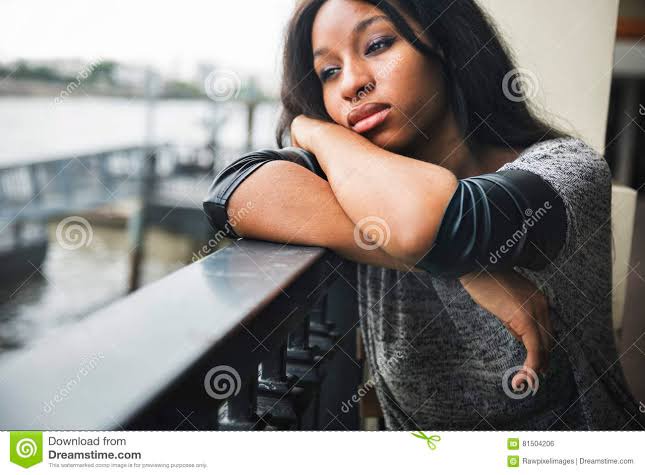 That weekend I went home. Everyone noticed my sad countenance, but I dared not tell them. Except my mom, she pleaded the Blood of Jesus and forbade me to ever see Eric again. She quickly alerted my Dad. Dad was angry and bitter. He recounted that horrific night over again, and how my mum nearly lost her eyesight and him - his job,his reputation and everything in that house. He cancelled his blessings, the marriage, and forbid me from seeing Eric again. I was weeping. Through all the shouting and screaming, we didn't know when Eric had entered into the house. He stood in shock, white as a ghost, he was terrified from all that he had heard. Immediately Dad launched at him like he wanted to kill him. But Eric dodge the attack, he pleaded and begged on his knees. He explained that he was not aware of any of it. That for the past 20 years of his life he lived with his mum, far away from his dad. His parents separated when he was 10 years old because his father was physically abusive on my mum and most nights he returned home wasted and drunk. So his mum took him away, saying he should never see my dad again. Eric looked at me and said, that was why he never spoke about his dad. He didn't have pleasant memories of him. They were all dark memories. He said, 'Daddy, mummy I love Trina with my whole life, my whole being. Please do not take her away from me. I know I came from my father's loins, but I am not my father'. Eric was in tears as he said all this. My father unmoved, told him to get out of his house otherwise he would call the police. Eric slowly stood up and left. I was about to go after him, when my dad threatened that if I stepped out that door I was no longer his child. I stayed back. Days passed I hadn't seen or spoken to Eric. It was like I was dying inside. I thought, how could this be happening to me? I didn't want to go on living. One afternoon Mum and Dad received a call from our church pastor inviting us to come to the church office. He instructed that they brought me along. They didn't have an idea what the meeting was about, but we went ahead to meet pastor. We arrived at the office. Pastor and two other deacons invited us in. The pastor prayed and committed the meeting to God, afterward we sat down. The pastor shared some scriptures pertaining to love, forgiveness and Jesus. We didn't know where all this was going to. My father asked if he had wronged or offended anyone, that in fact he loved everybody and he had no enemies. The pastor nodded his head in agreement with dad. Then he told the deacon to open the door and bring in the other visitors. Lo and behold, Eric and his father walked into the office. My parents jaws dropped. They couldn't believe it.
Eric's father begged on his knees for forgiveness and compassion. He begged that they shouldn't vent their anger on Eric, but on him. He explained how he hadn't had peace since that day he and his gang robbed our home. It had been one problem to another. Even recently, he was diagnosed with cancer of the liver and had just a few months to live. He promised to return everything he ever stole from them. While that was going on, Eric came to me and said that he still loved me and still wanted to marry me if I would take him back. That he was nothing in this world without me. I told him I loved him too, but I would need some time, because this was really heavy for me and my parents. After all the long conversations, finally I heard my father tell pastor that the only place Eric's father belonged was in the prison - he and his gang. And that Eric would never have his daughter. Then the three of us left pastor's office. It was over.... my life, my fantasy, my dreams with Eric was all over, all gone and blown in the wind. How do I return to living? The weeks that followed were depressing. The house was quiet. I was constantly on my own. My parents kept to themselves, and spoke in quiet tones. I wasn't relating with anybody. Even school was a drag. I wasn't interested. There was no sense in living anymore. Eric reached out so many times to me through my friends; he dropped countless messages; and came by many times to see me, but I wouldn't see him. So one day, as I sat alone in my bedroom, Dad walked in. He sat down beside me and took my hands into his. He asked me to tell him the truth, if whether I still loved Eric. I was hesitant at first, then I said yes I do. Then he asked me, if I believed that he wasn't like his father. I said, he is nothing like his father. Again dad asked, 'and you still want to marry him'? I answered, yes I do. Dad then said I should call Eric and tell him that my dad has accepted him as his son-in-law. Again. Then my dad still went on to say this to me, 'As for his father and the gang, forgiveness is not an easy thing. But by the grace of God I pray that I can move past this. Everybody deserves a second chance. Everybody deserves love. And I don't want hatred and unforgiveness to eat up at my heart, and make me a bitter person. And I don't want it to break the genuine love you and Eric already have. Trina, my beloved daughter, I want you to be happy. I love you. So please call Eric' .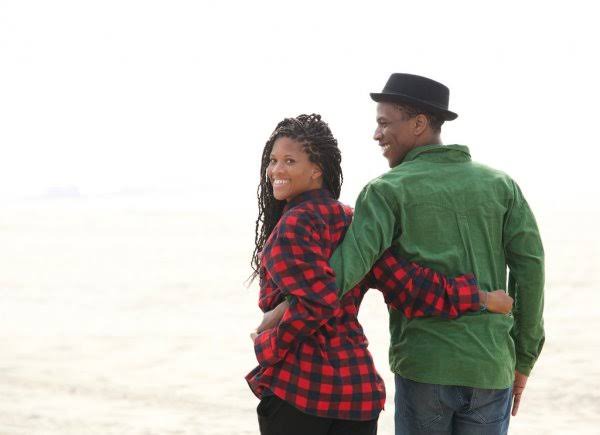 This was the best news I had ever heard all these weeks. I hugged dad so hard. I told him, Thank you Dad. I love you too so much.
Content created and supplied by: ScriptedOverdrive (via Opera News )