It's obvious that Nigeria and Nigerians are in for a bigger surprised, it's now clear that Nigerians are yet to understand the level of problem they have gotten themselves into, and it will take only the grace of God to finally put to an end the current rise of Kidnappings and Banditry ravaging the entire Nation.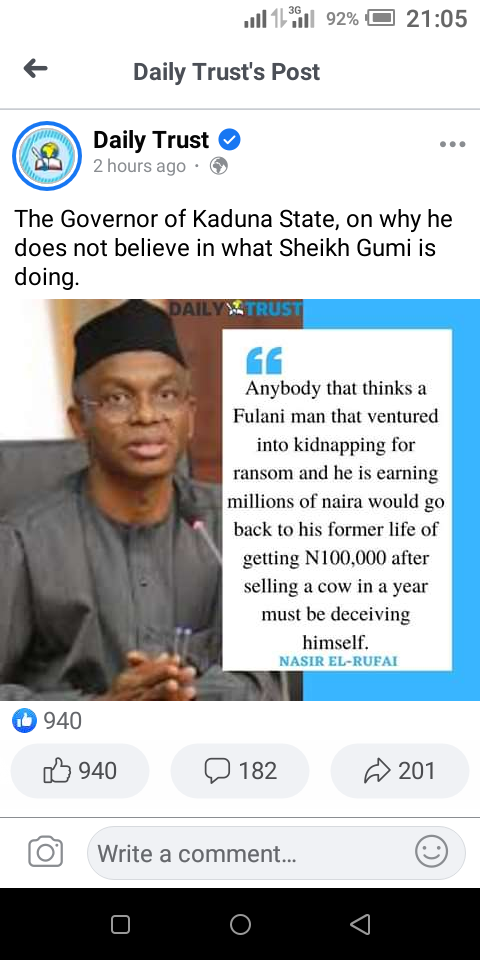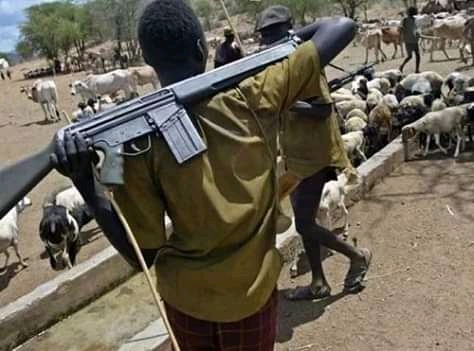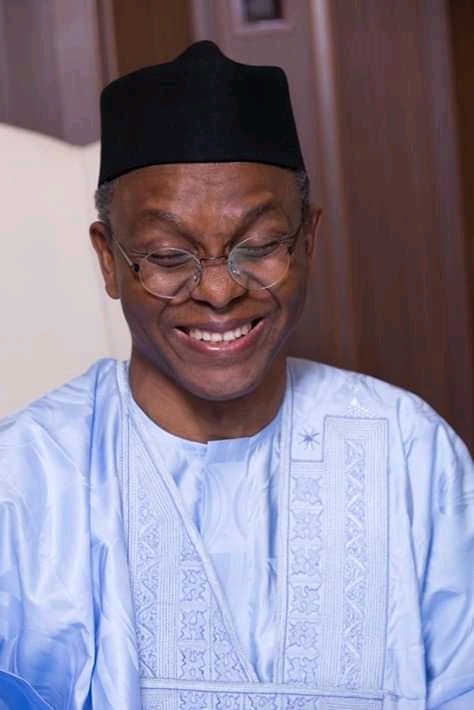 As the rise of Insecurity continues to grow, with the existence of Omotekun the South West Security Network and the Eastern Security Network ESN, and the boys birth of popular Yoruba activist Sunday Igboho, hopes were gradually returning to the minds of Nigerians that the Fulani Kidnappers they see today, they shall see no more.
It seems that Nigerians have not woken from their slumber because it's obvious Nigerians should be prepared for the worst in terms of continue Kidnappings. This is because it's almost important for a Fulanis Kidnapper to abandoned his Kidnapping business where he was making millions and returned back to his herdsmen business where he was only making N100,000 yearly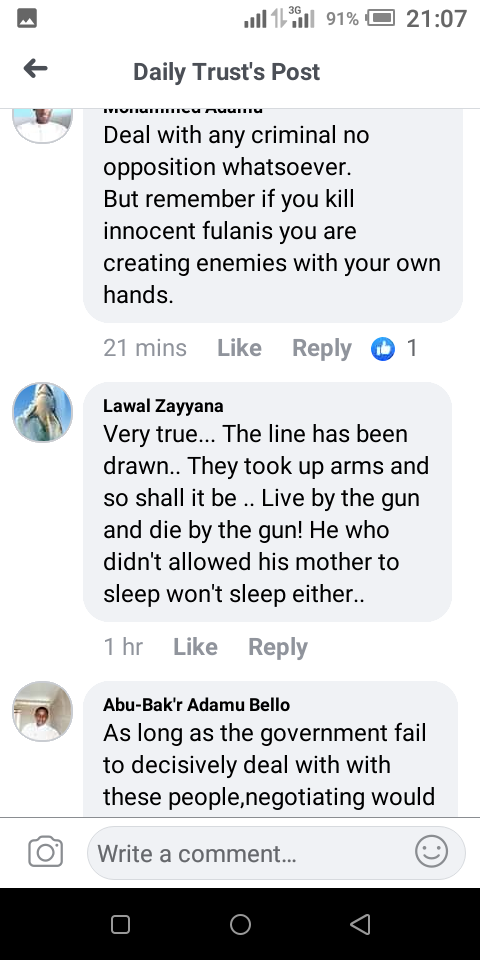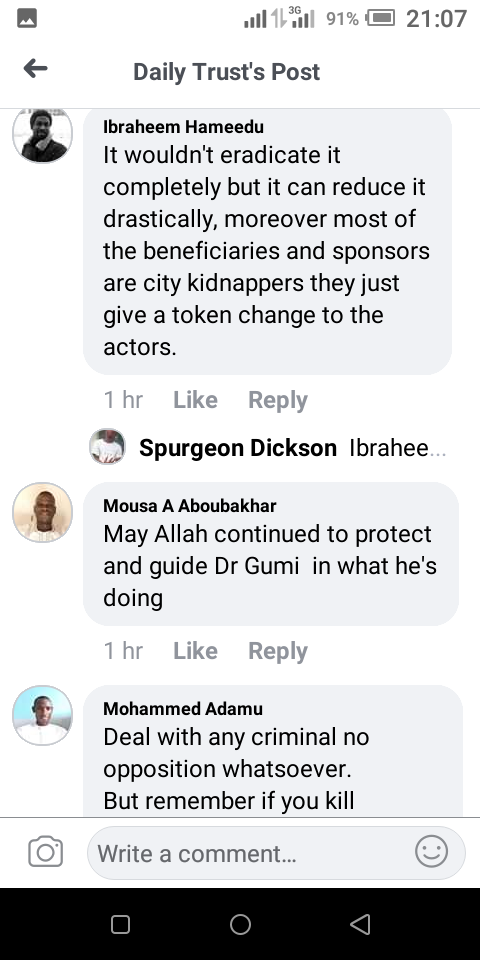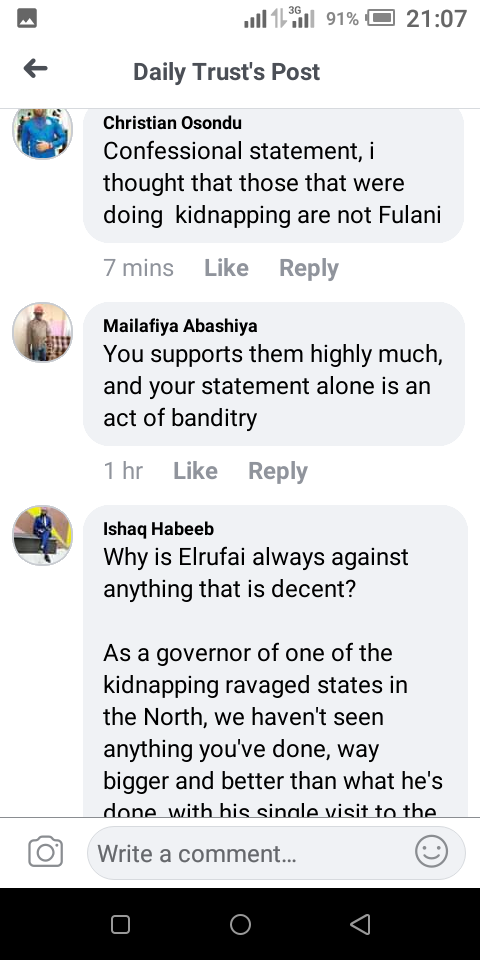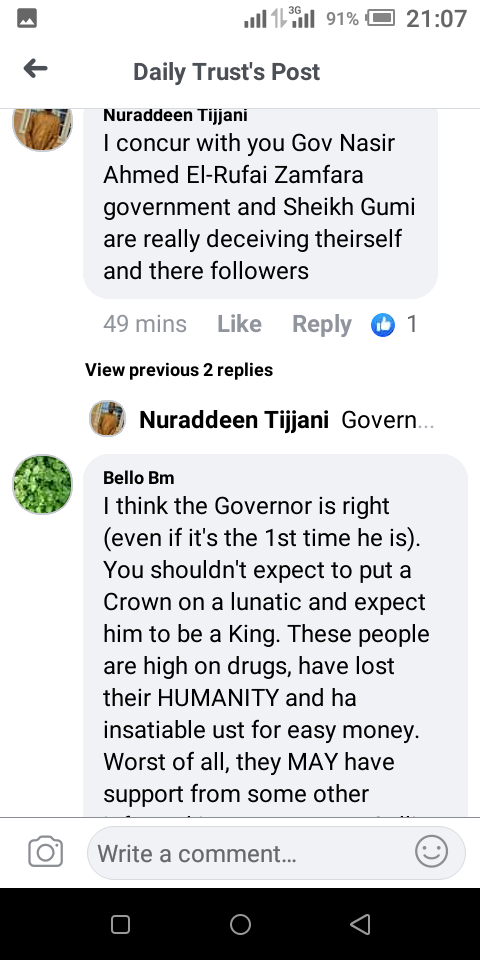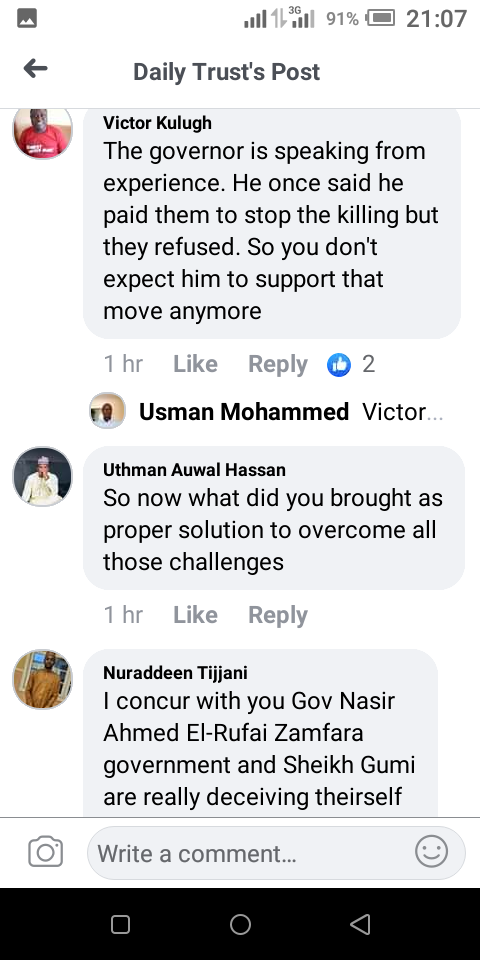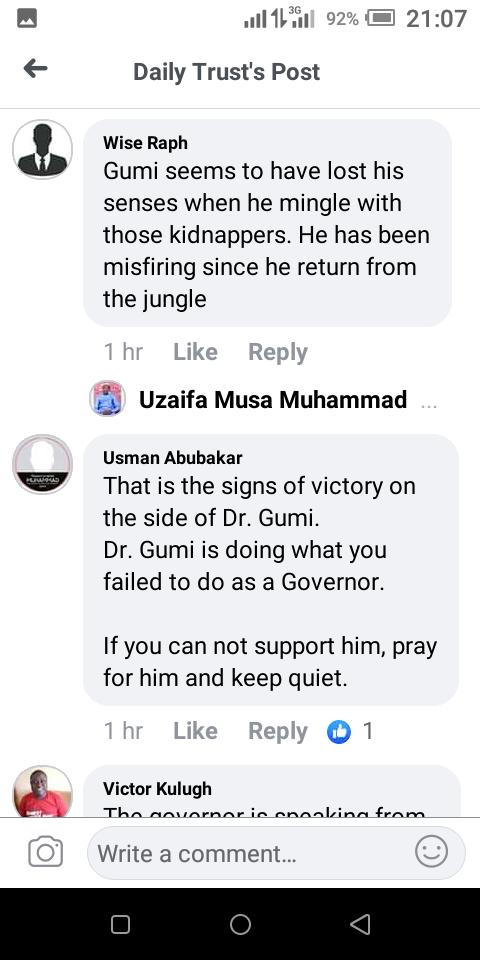 This better revelation was made by the Kaduna State Governor Nasir El Rufai as published by Daily Trust Newspaper and have drawn a lot of comments from readers.
Governor Nasir El Rufai was made the revelation after he was trying to respond to a public figure from the North who advised the Northern Governor's to negotiate with Bandits as the only means to restore peace back to the Region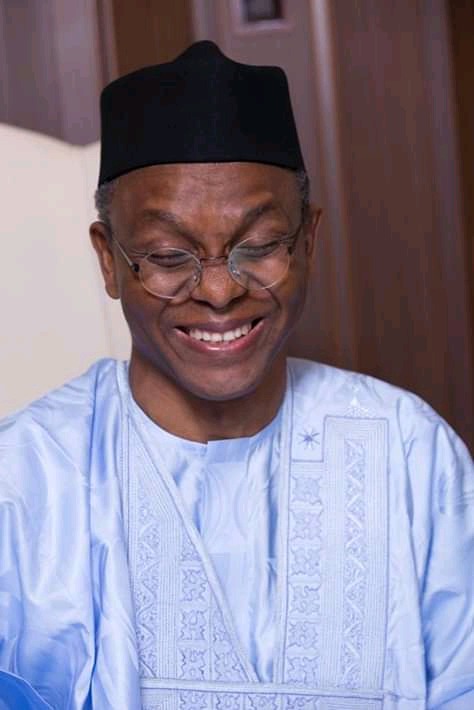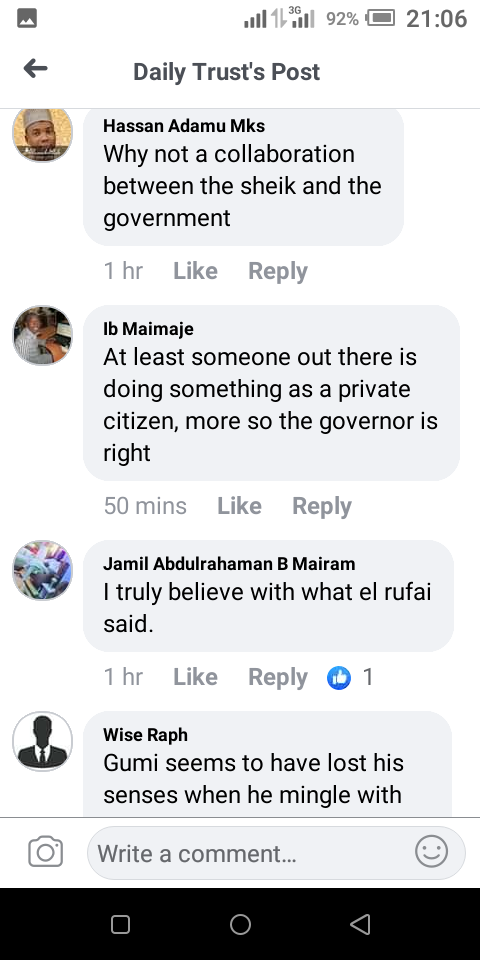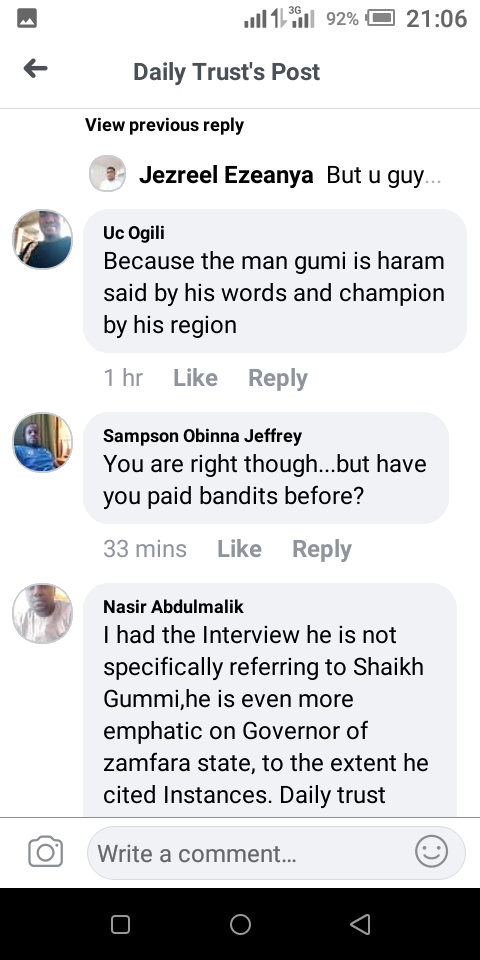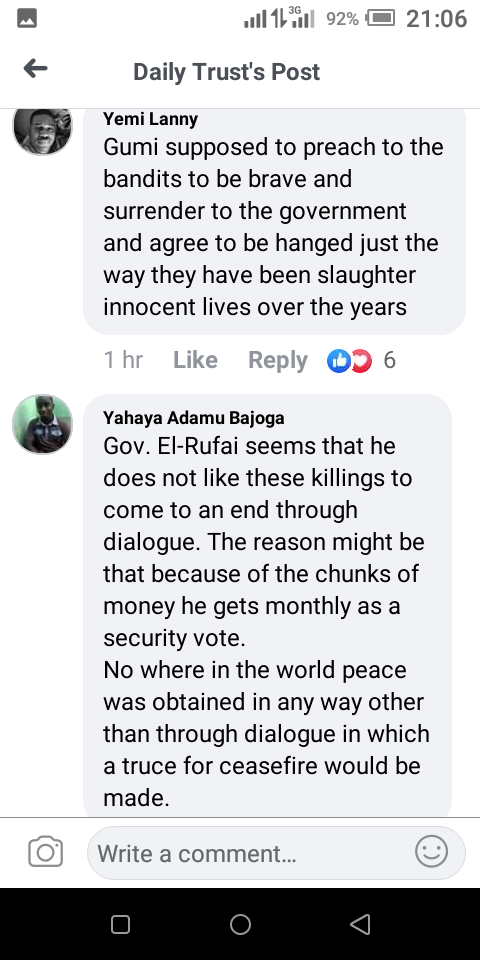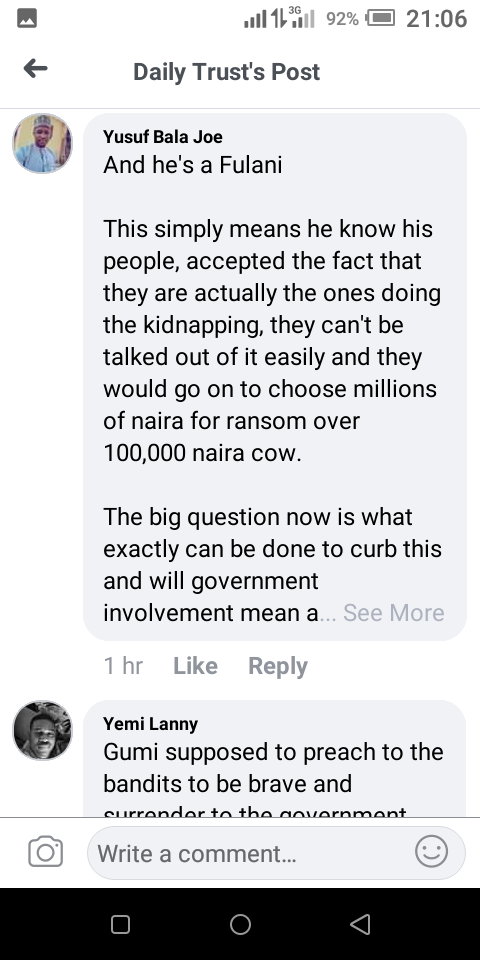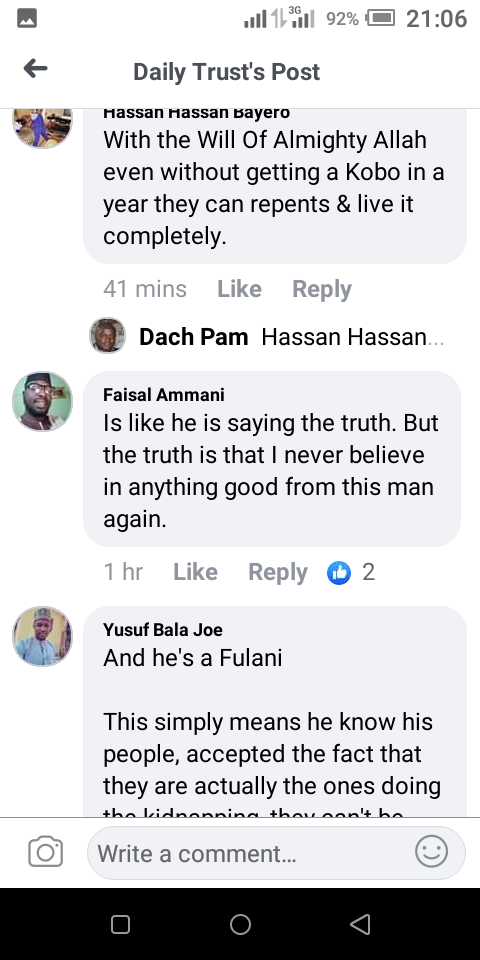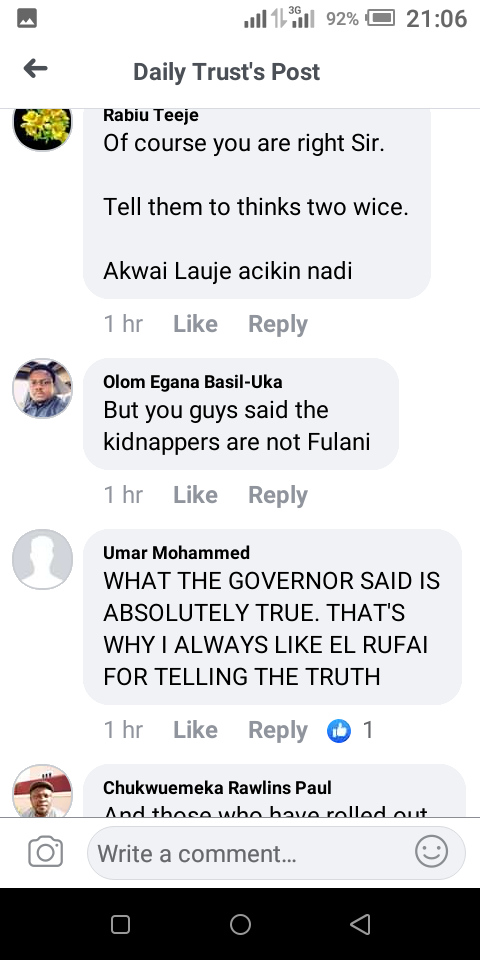 That means Nigerians are now left with no other option than to run to God for maximum protection since Kidnappings by Fulanis have finally come to stay.
May God Help Us.
Content created and supplied by: Freelance001 (via Opera News )