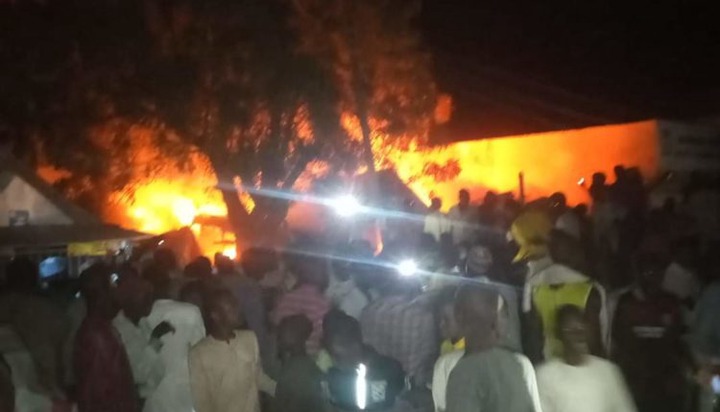 In a car accident in Bauchi, ten people were killed and twelve others were injured.
A motor accident in Azare, Katagum Local Government Area, Bauchi State, claimed the lives of ten people on Saturday.
A total of twelve people were seriously injured as a result of the accident.
Mr Yusuf Abdullahi, the Sector Commander of the Federal Road Safety Corps (FRSC) in Bauchi State, told the News Agency of Nigeria (NAN) in Bauchi that the accident occurred when a motorcycle carrying four passengers collided with an oncoming Gombe Line Express Toyota Hiace hummer bus.
Potiskum Central Market is being razed by fire.
When a flame was spotted burning multi-million naira properties in the western part of the area, the Potiskum business community was thrown into chaos.
On a telephone conversation with the Daily Independent, Nasiru Alhaji Mato, Chairman of the United Marketers Association Potiskum chapter (UMAPO), confirmed.
The National Center for Disease Control and Prevention (NCDC) has identified 195 new cases of COVID-19.
In Nigeria, the Nigerian Centre for Disease Control (NCDC) has confirmed 195 new cases of the novel coronavirus (COVID-19).
The new cases were reported in a post on the disease control agency's Twitter handle on Saturday night, March 6, 2021, according to Naija News.
Electricity bills are causing business owners to groan.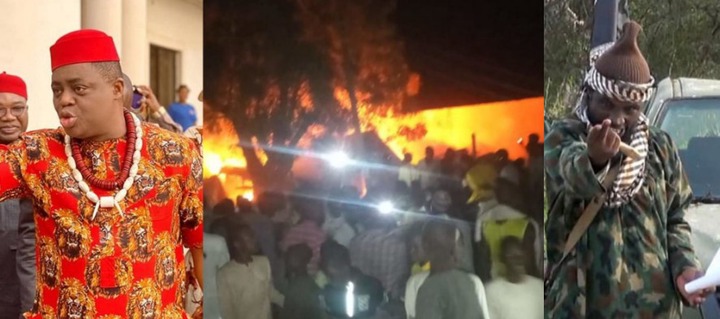 Operators of small and medium-sized businesses across the country are grumbling about rising operational costs, which they claim are due to an increase in electricity bills.
This comes at a time when Nigeria's economy has been severely impacted by the COVID-19 pandemic, which has thrown the country into recession, with only a 0.11 percent growth rate recorded in December 2020, according to the National Bureau of Statistics (NBS).
Residents of Sokoto apprehended Bandits and handed him over to security.
Residents of Gatawa, Sokoto state, have successfully repelled a bandit attack on their community, arresting one of the bandits and delivering him to the military.
Content created and supplied by: EmmysteveNaija (via Opera News )