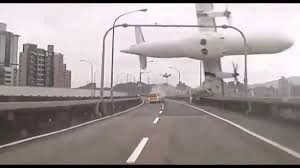 TransAsia Airways Flight 235 was a TransAsia Airways domestic flight from Taipei to Kin men (Quemoy), Taiwan. On 4 February 2015, the airline serving the flight, a ten-month-old ATR 72-600, crashed into the Keelung River after takeoff from Taipei Song shan Airport, 5.4 km (3.4 mi; 2.9 nmi) to the east of Song shan in Taiwan. The airline had 53 passengers and five crew on board; there were 15 survivors.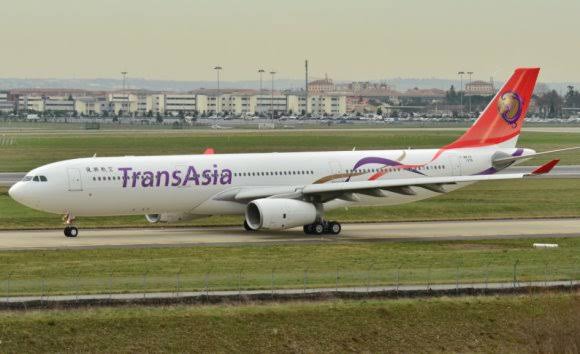 Two minutes after departure, the pilots reported an engine flame out. Flight 235 climbed to a maximum height of 1,510 feet (460 m), then descended. The other engine, still working, was shut down. Before crashing into the river, it banked left and clipped a taxi travelling west on the Huandong Viaduct (causing two more injuries), then the viaduct itself, with its left wing.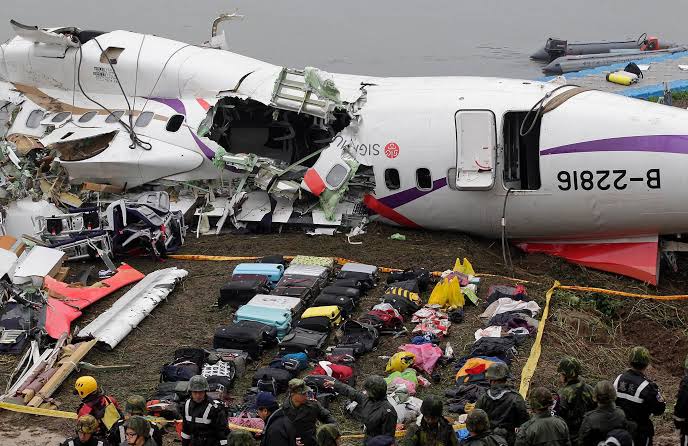 Flight 235 was the second fatal accident involving a TransAsia Airways ATR aircraft within seven months: Flight 222 had crashed on 23 July 2014, killing 48 of the 58 on board.
The passenger manifest comprised 49 adults and four kids. Thirty-one passengers were Chinese; many were guests from Xiamen on a six-day cruise of Taiwan. The remaining 22 passengers were Taiwanese.
The flight team consisted of two pilots, both positioned as captains; the captain was Liao Chien-tsung, 42, with an overall of 4,914 flight hours (including 3,401 hours on the ATR 72) and the co-captain was Liu Tze-chung, 45, with an overall of 6,922 flight hours, consisting of 5,314 hours on the ATR 72. There was also an onlooker, Hung Ping-chung, 63, seated in the cabin jump seat, who had an overall of 16,121 flight hours, 6,482 of them on the ATR 72. There were also two flight attendants as cabin crew. All crew members were Taiwanese citizens; the co-pilot was a dual New Zealand–Taiwanese citizen.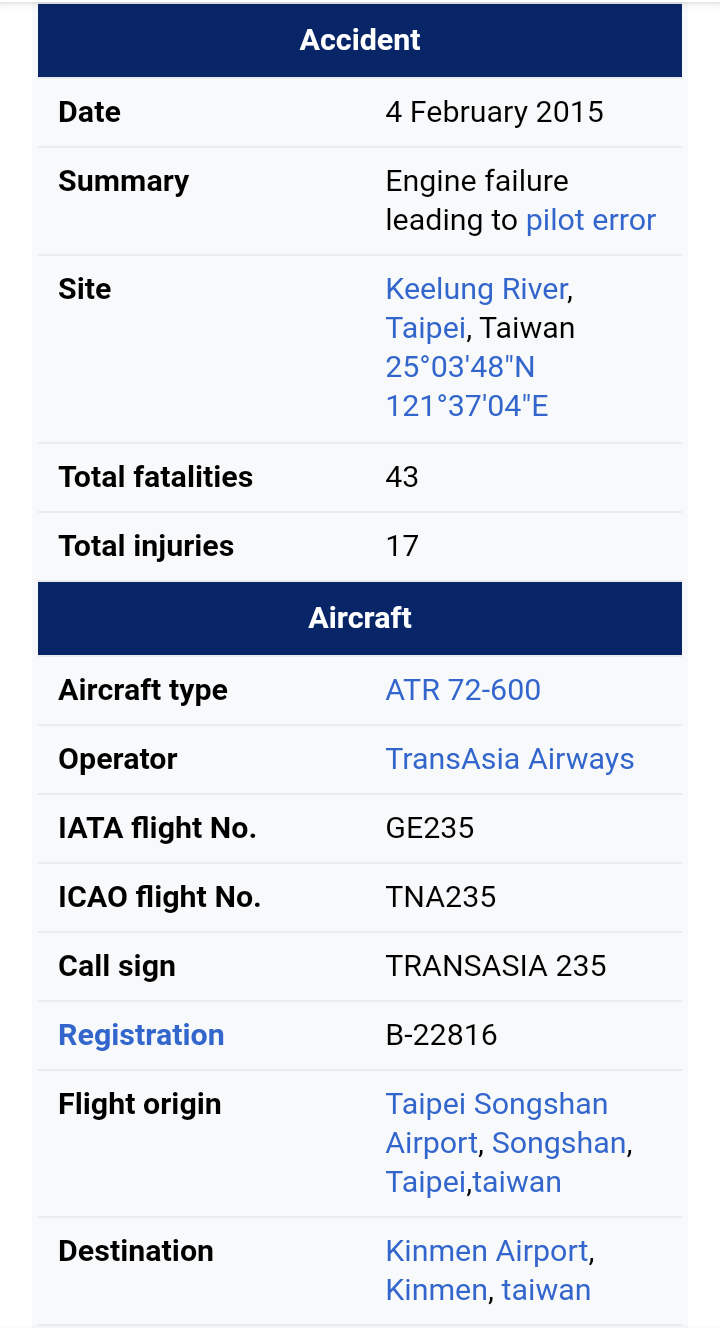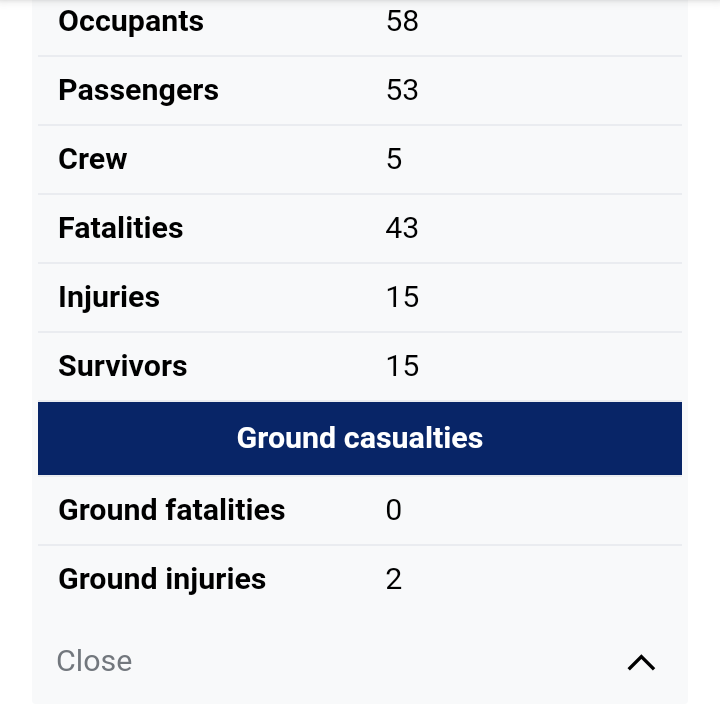 May the souls of all the faithful departed through the mercy of God rest in peace.
Content created and supplied by: Evaristus23 (via Opera News )