Emeka Bennett, the official political cartoonist of Punch Newspapers is here again with another political cartoon that has sparked reactions on soicla media.
The theme of the cartoon flakes is basically about the insecurity menace in the country. From the troubles of the Bandits kidnapping innocent citizens to the Fulani Herdsmens killing farm owners in the South-Western part of the country.
The Cartoon is TITLED by the statement of federal in bandits and troublesome herdsmen. It says, "BANDITS, TROUBLESOME HERDERS NOT NIGERIANS." - FG
See the cartoon image below: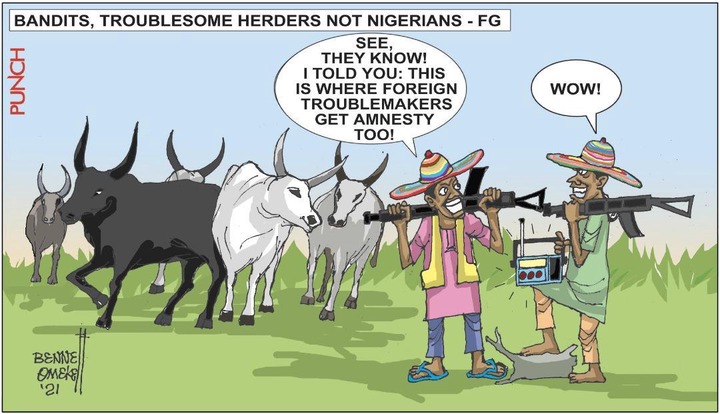 The Federal Government in one of their recent comments or statements said those Herdsmen or bandits disturbing the peace of the country are not Nigerians.
Let alone such statement has sparked different reactions on social media as people feel they are only trying to protect the North.
See people's reactions below: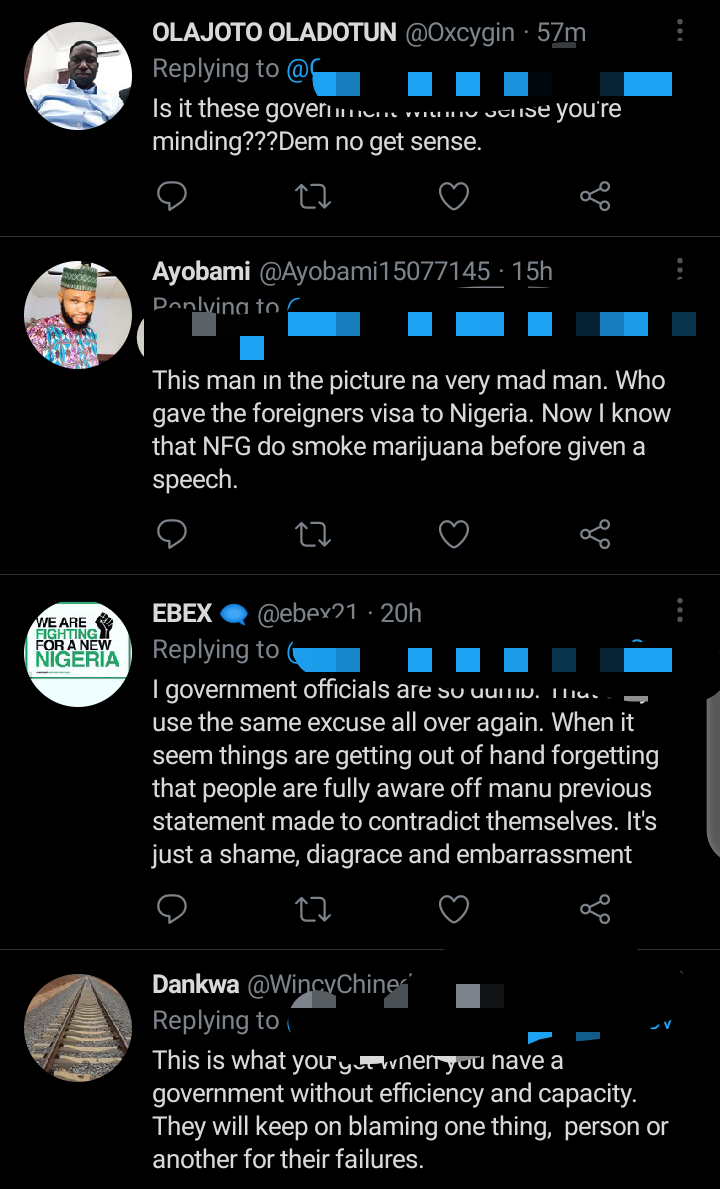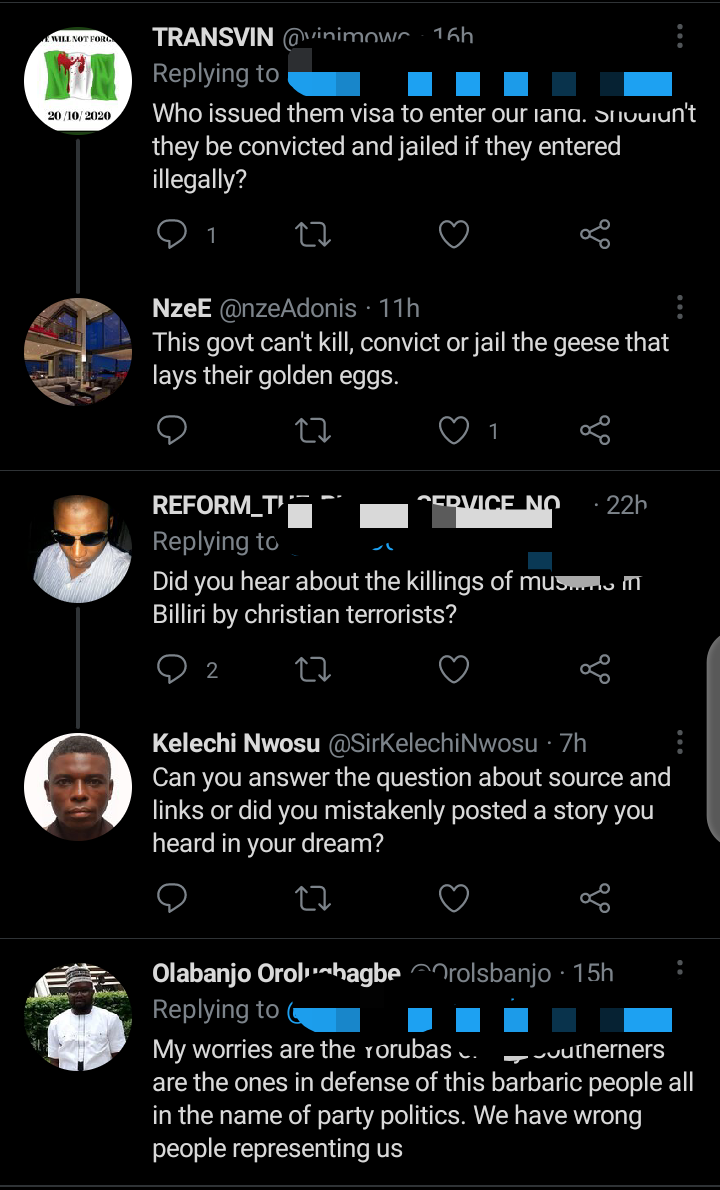 Note: Some of these reactions were extracted from the original news that reported the Federal government's statement. "Bandits are not Nigerians. "
Content created and supplied by: LagosWriter (via Opera News )