The Economic and Financial crimes commission (EFCC), is Nigeria's foremost anti-corruption agency that investigates financial crimes such as advance fee fraud and money laundering.
Ever since its establishment in 2003, the Economic and Financial crimes commission has played a very vital role in controlling corrupt practices in Nigeria.
Over the past few years, the rate of internet fraud in Nigeria has been one of the biggest corruption issues, and EFCC has been fighting a very good battle in making sure that these criminals are brought to book.
Just this afternoon, the EFCC released via its official twitter handle, the face of a young man, aged 27 years old, who hails from Ibeju Lekki area of Lagos State.
The man in concern, Yusuf Adebowale Bello has been declared wanted by the anti-corruption agency, which revealed that he played a role in case bordering on conspiracy and business email compromise to the tune of $2.2 million (about N838.42 million).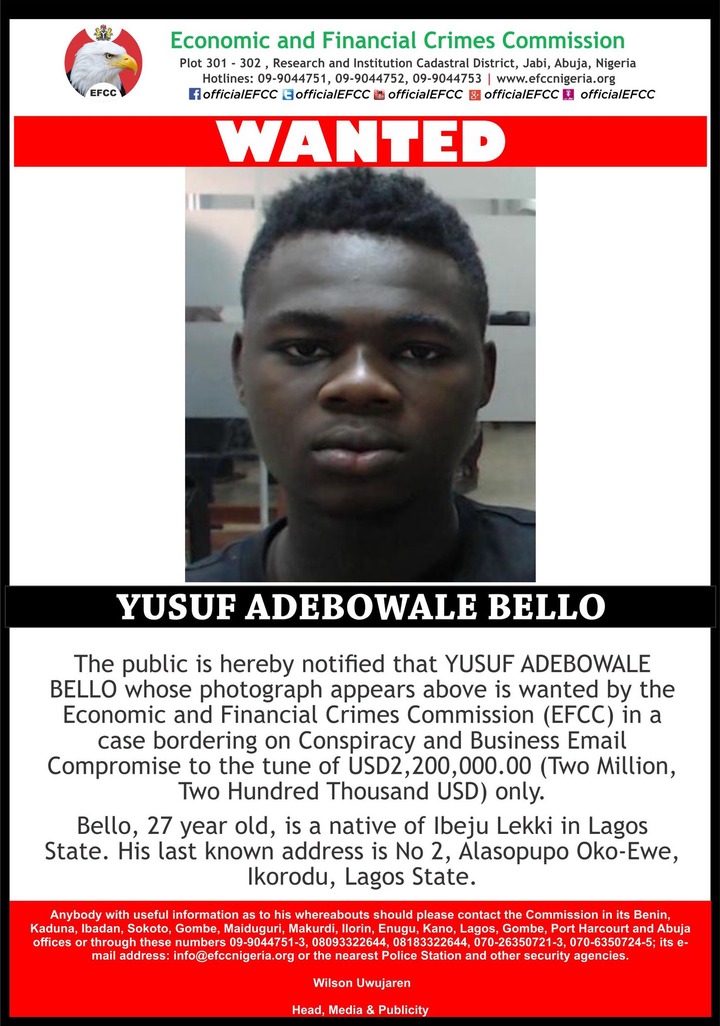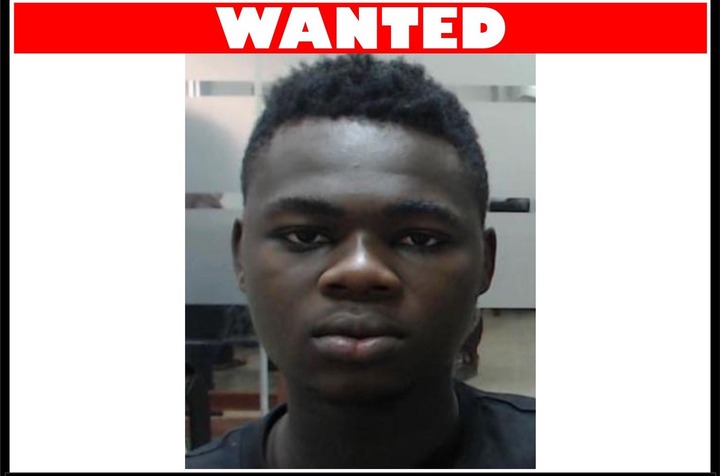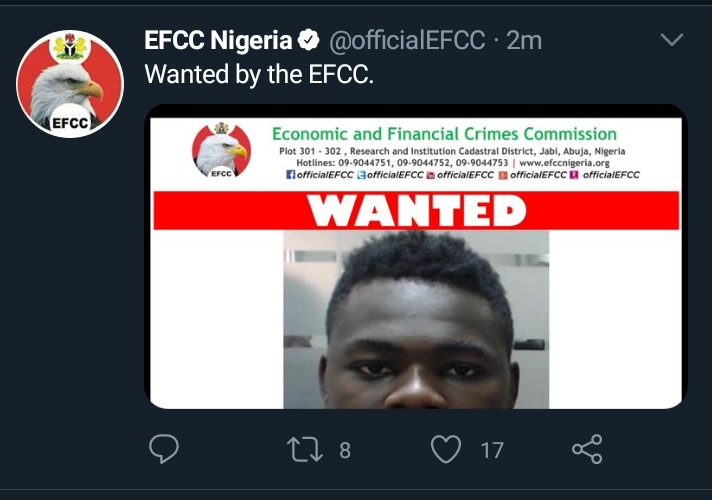 The economic and financial crimes commission (EFCC), pleaded with the anyone with useful information in general public, to disclose whatever they know to the commission via the telephone numbers above or through their offices.
Content created and supplied by: Mkbtdevice (via Opera News )