If you could recall, weeks ago a make up Artist was found dead on the Streets. According to reports then, it was said that she (the make up Artist) went for a Job, and she never returned, only for Her corpse to be found by the roadside. And when investigations were done, they found out that the girl (Ijeoma Nweke) was murdered. Days ago, a brother and a sister were arrested because, they were linked to murder of Late Ijeoma Nweke. The two siblings, were said to have joined hands in Killing Ijeoma. And now the case is in court.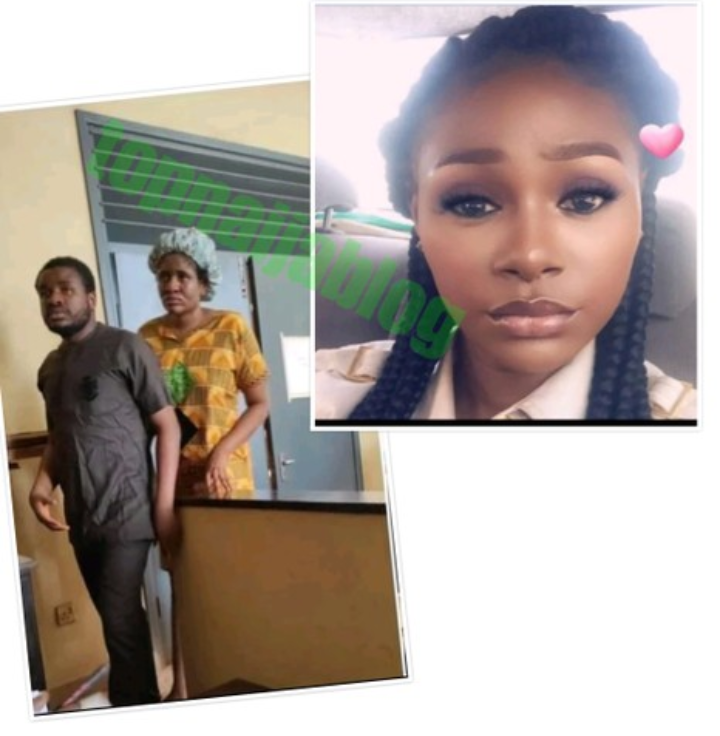 The two of them have already been arrested, are now facing trial. And if they are found to be guilty beyond reasonable doubt, they might both face death penalty. Recently, they both of went to the court, and the mom of the late Make up Artist was around to witness the trial. And a Video of the suspects leaving the court premises, in a Sienna vehicle after the trial has gone viral. The mom was seen in the video, raining insults and curses on the suspects as they were driven out of the vicinity.
Mother of late Ijeoma
Many People have been reacting to video, and also laying curses on the suspect. Aisha Yesufu also reacted to the video and in her reaction, she expressed how she felt about the incident. And also asked a question about the Lady(Suspect) in video. From the way she reacted, I guess she felt that, the lady should have also received the same treatment as her brother.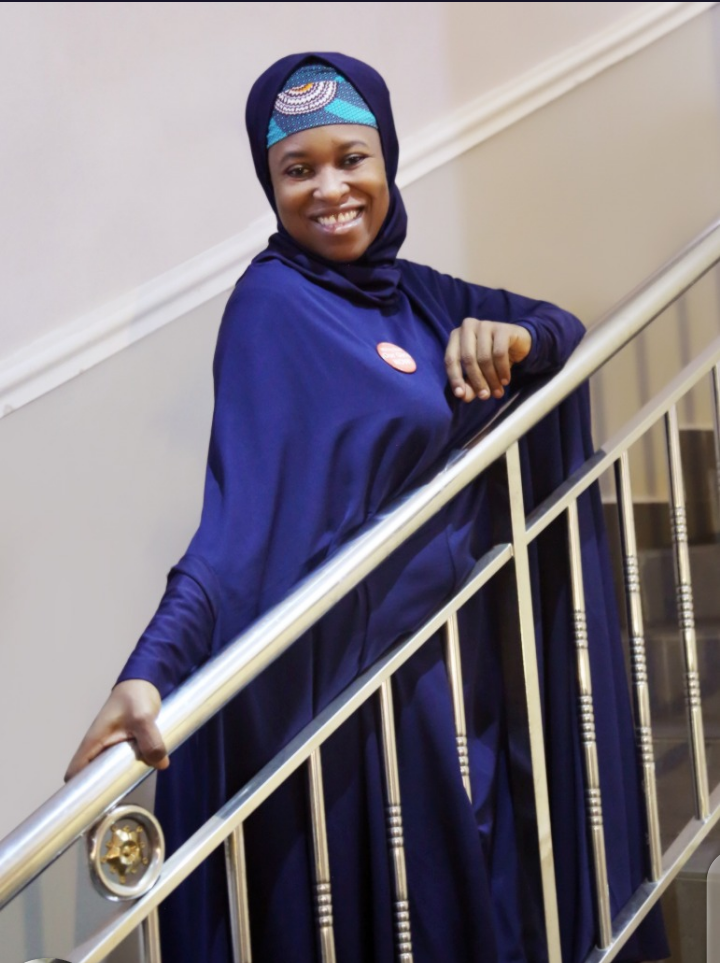 Aisha via her Twitter account, wanted to know why the Lady was not in handcuffs, because her brother was in handcuffs. And they were both accused of the same crime. Here is the screenshot of her tweet.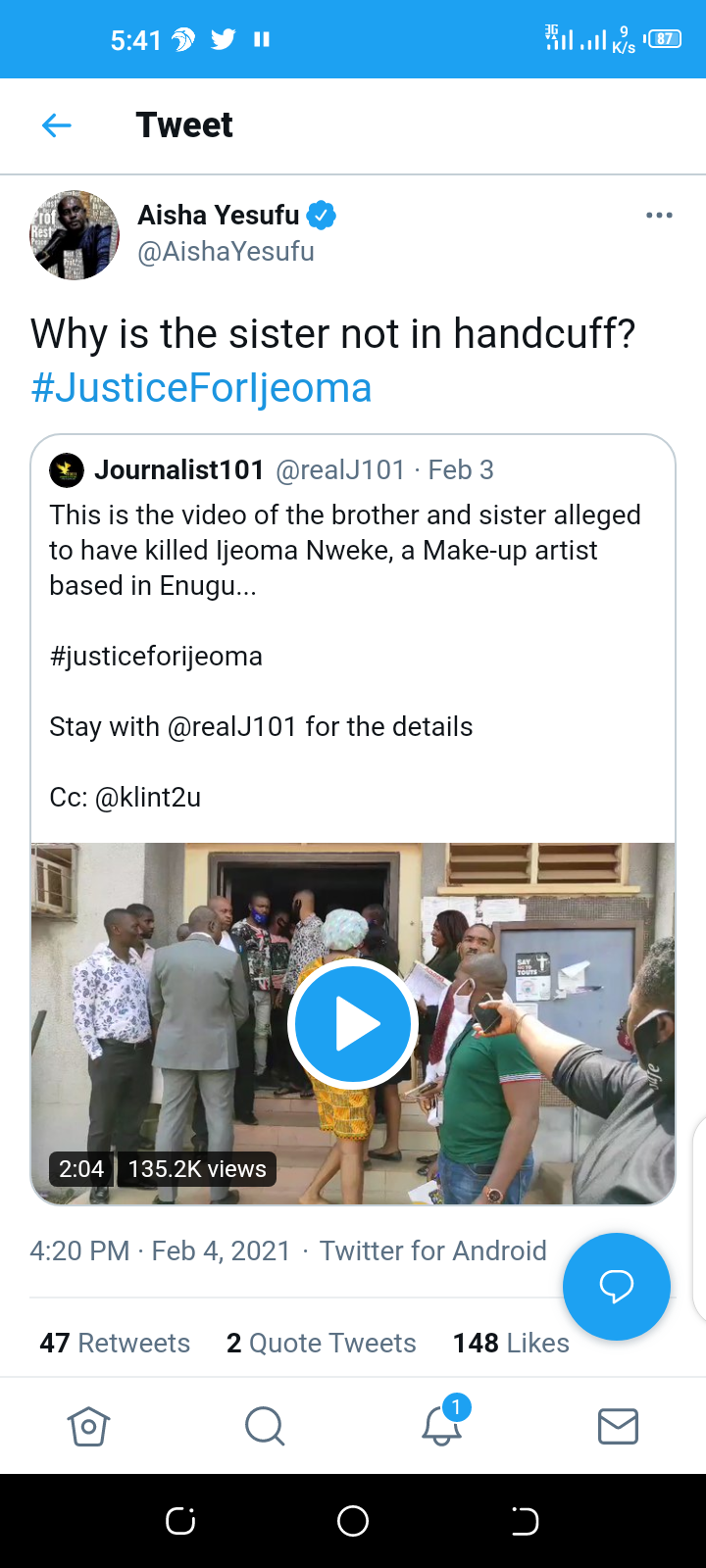 Here are the photos of them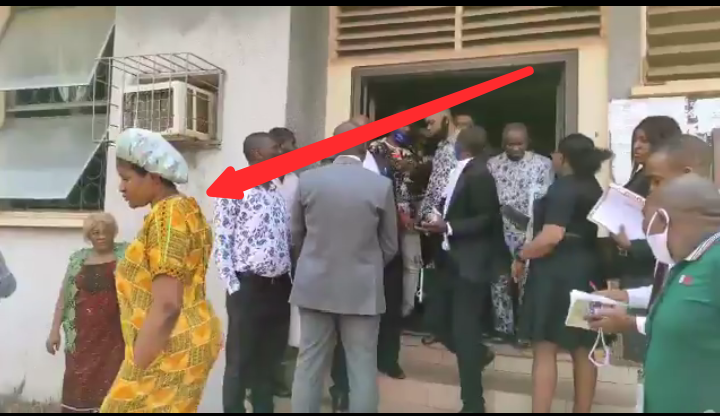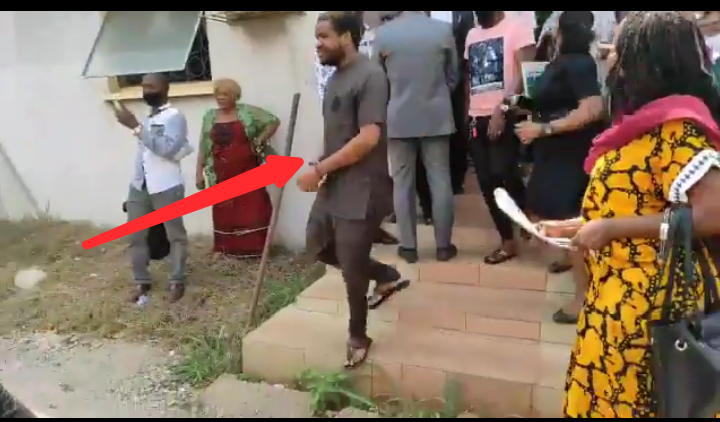 in another of her (Aisha) tweet, she lamented of the evil Act that the boy and the girl did. And how nobody was around to have stopped them, from killing the young Ijeoma Nweke.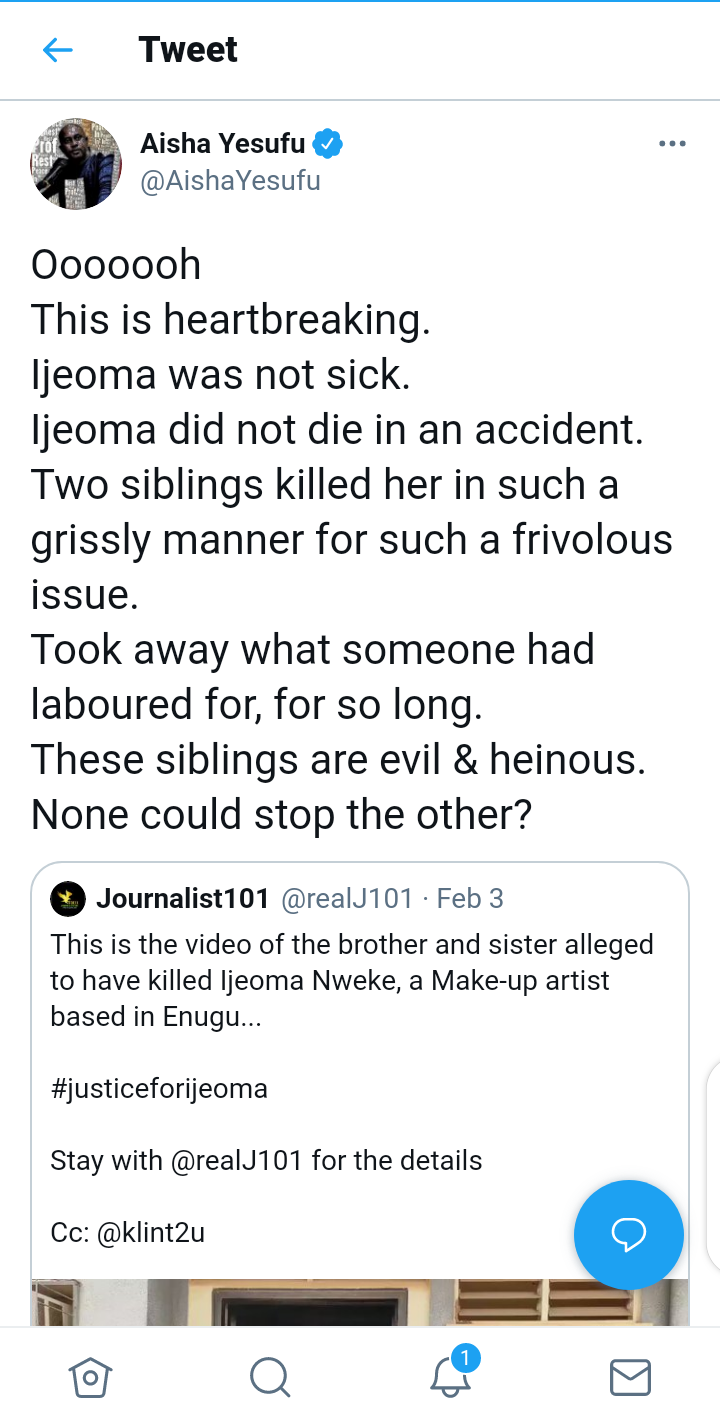 Here is the link to the video. Click here
I just hope that the late Ijeoma Nweke gets justice, and let her murders pay for their actions.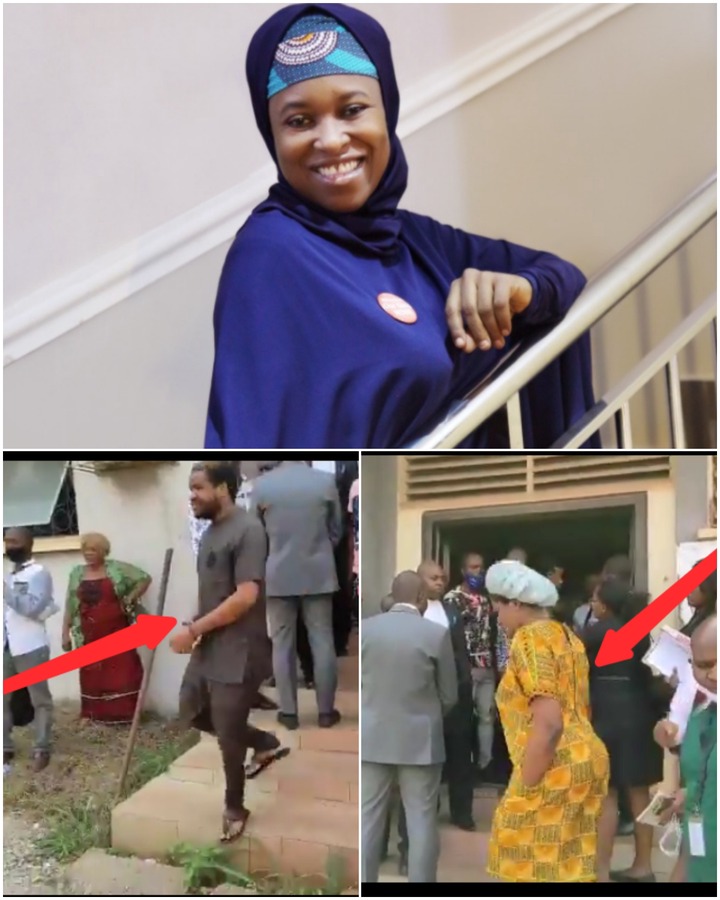 Here are other Reactions from some people, who were curious about the same thing Aisha Yesufu asked.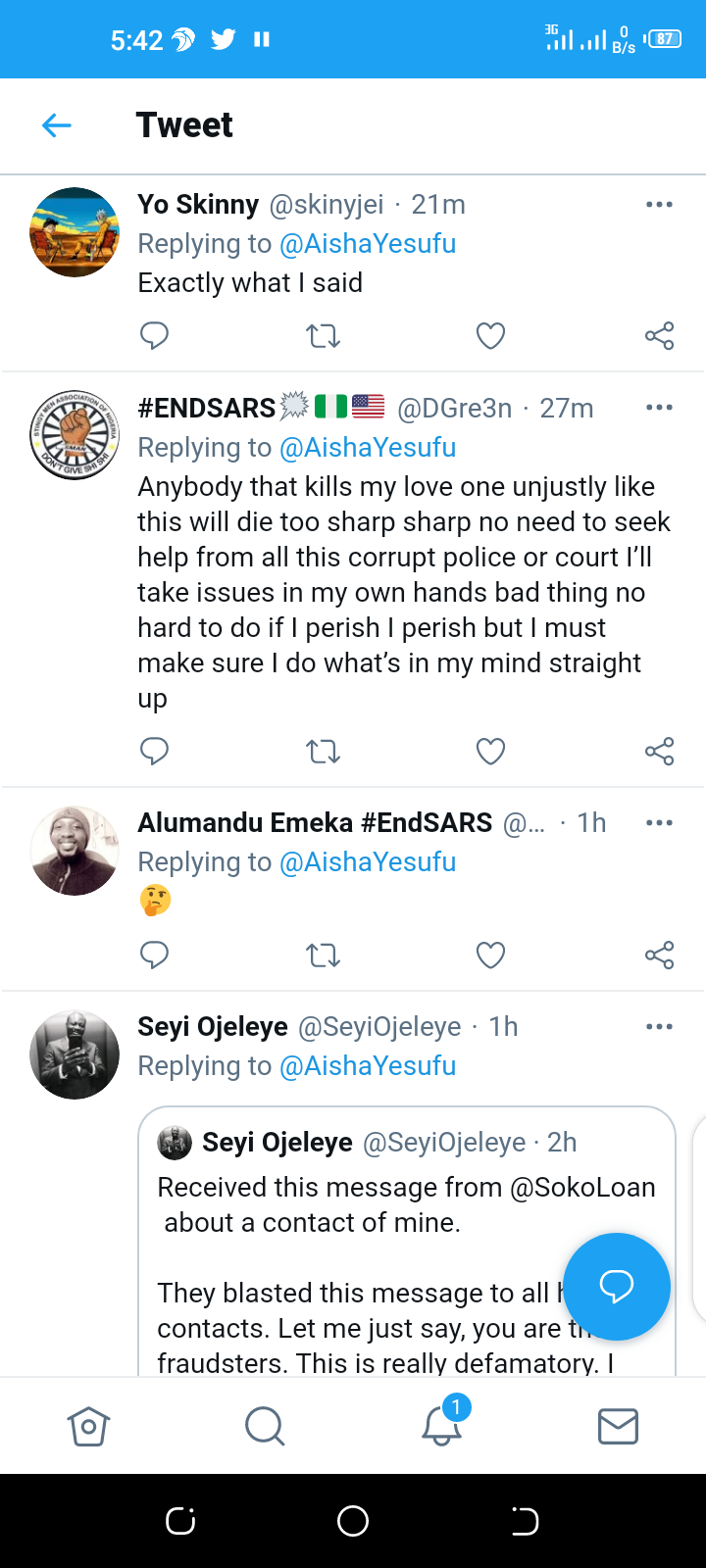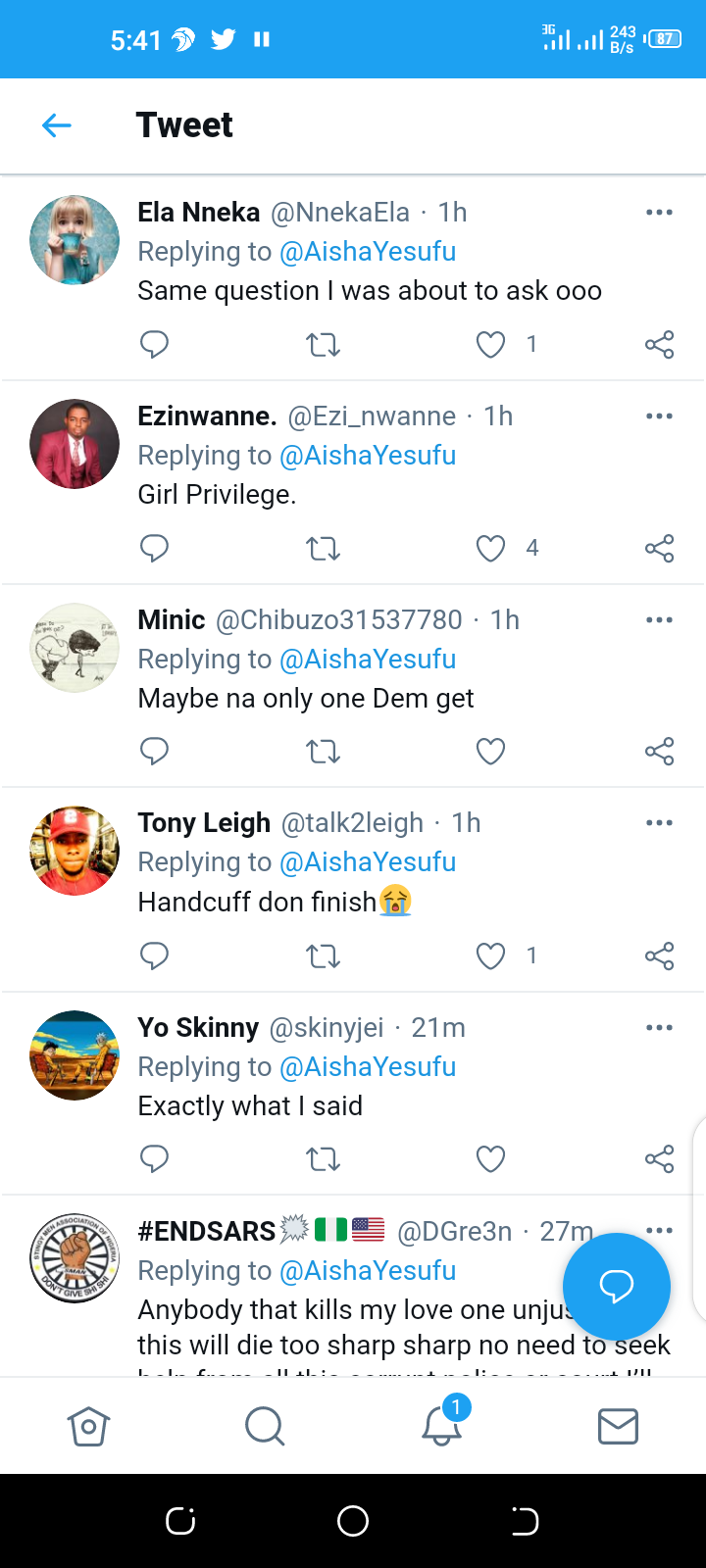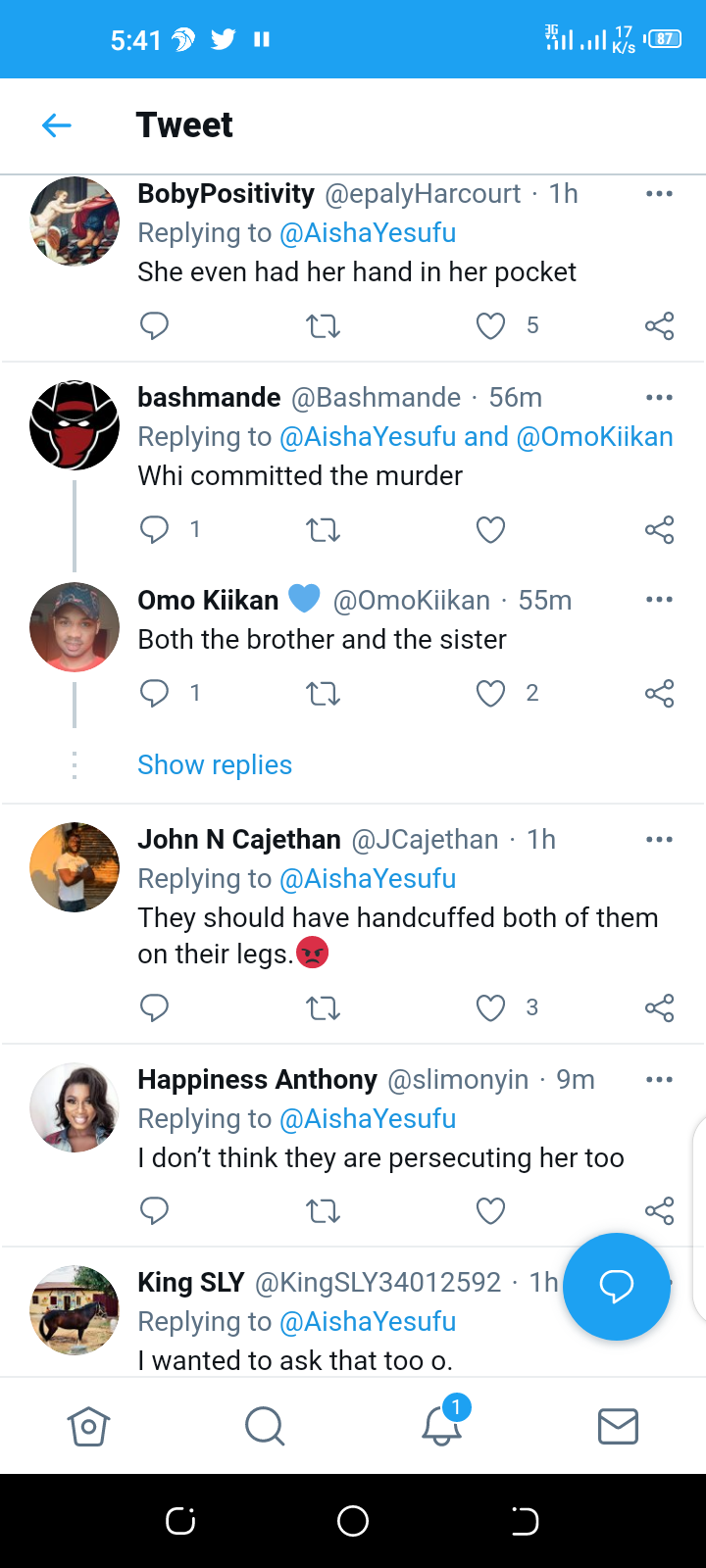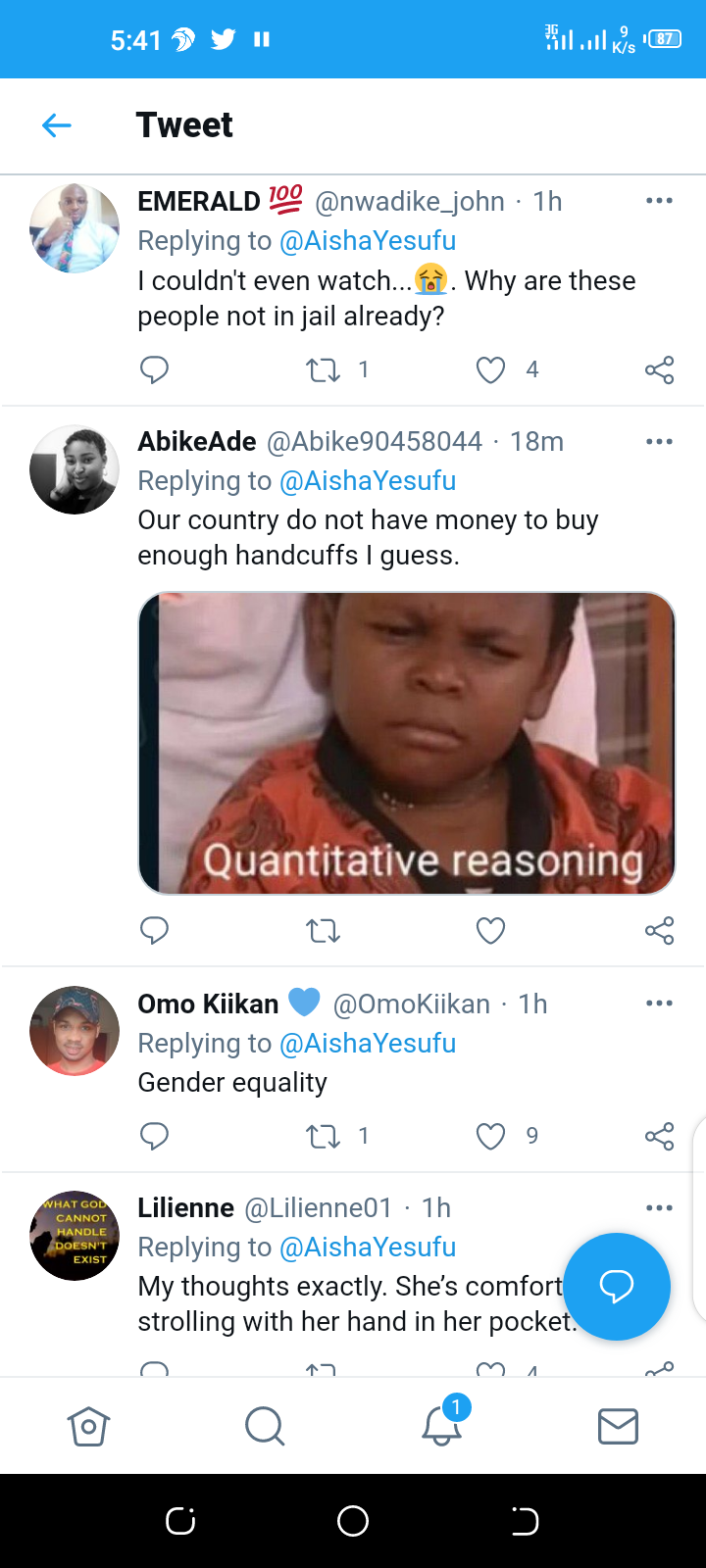 Content created and supplied by: Dorasky (via Opera News )