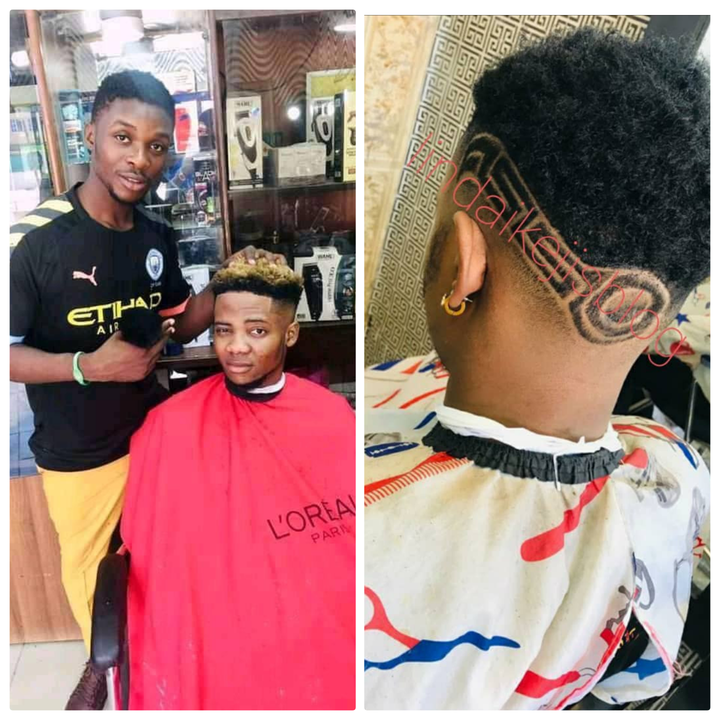 A news of a man broke the internet after he was arrested by Islamic police in Kano for allegedly barbing a haircut that is against the teaching of Islam.
The young man known as Elijah Ode was attested after two of his customers was caught by the Hisbah corps and dealt with.
The identity of the customers were unknown but only a photo of the barber, Elijah and one of the customer was shown.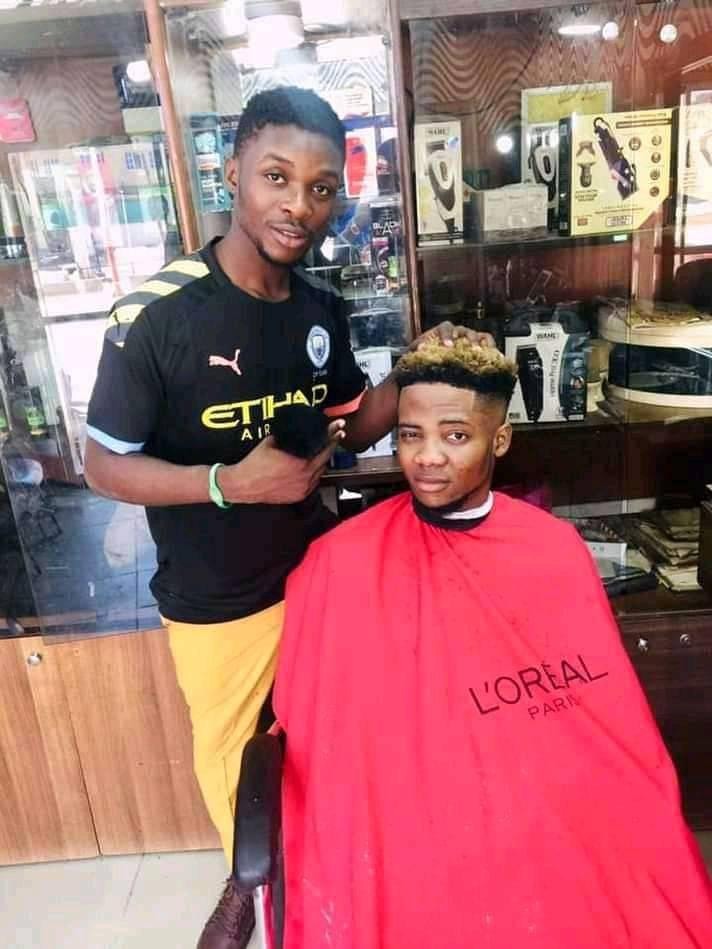 However in a new development by LIB, the back view of the hair cut has surfaced
See picture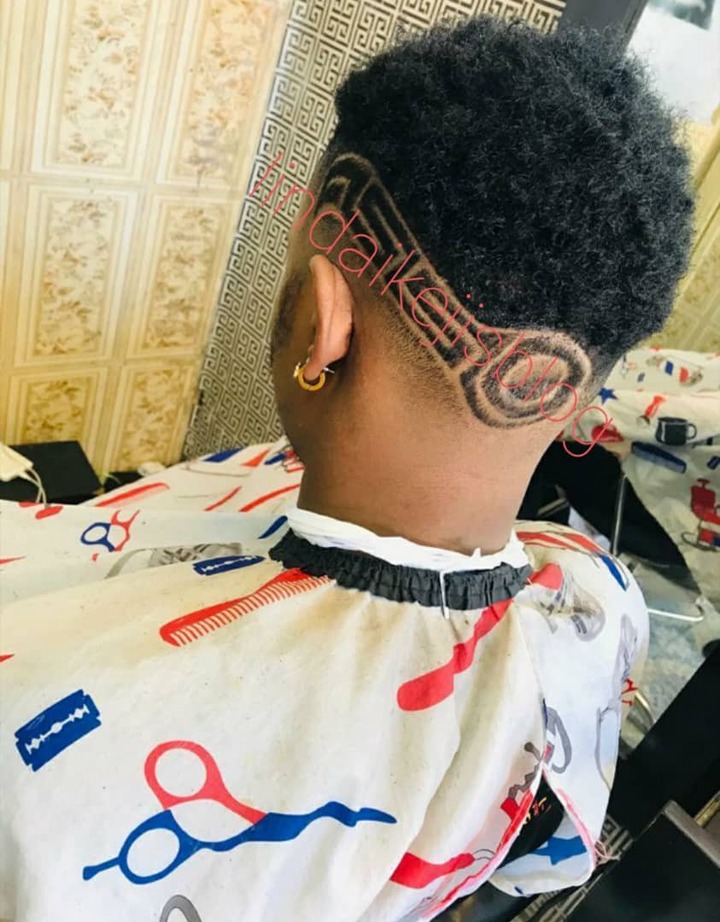 After LIB posted it has attracted some reactions where some person claimed that there is nothing provoking about the hair cut.
In my opinion, there is nothing wrong with a hair cut like this in this generation. I see it as an innovation to make his work standout from competitors. Just that one needs to understand the law of a land before proceeding on anything.
Do you think there is anything wrong with this hair cut? Please drop your opinion.
Content created and supplied by: 10waysto (via Opera News )