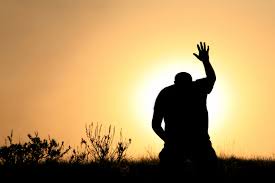 We all have reasons to praise God for his goodness and mercy over life despite the hardship that we are facing in this country, different unexpected killings, and kidnapping that have made someone to be buried without knowing this month, it is not that we are making a jest about them but to glorified God. There are towns in Nigeria that cannot do in a day without recording any calamities, but currently in our residents we can sleep anyhow without panic.
I want you to follow these prayers points accordingly as you first give thanks to the Lord, According to Psalm chapter 7 verse 17 says I will give thanks to the Lord because of his righteousness, Psalm chapter 9 verse 1 also says I will give thanks to you, Lord, with all my heart.
Secondly pray for your sins to be forgiven, the month of March is another human race, don't forget is a month of Easter, the Bible says we should confess our sins with our mouth.
I pray that, every evil spirits that is planning to shed your blood's in this new month of March will be nullified by fire in the mighty name of Jesus, every sickness that has been programmed into your life during the midnight of the new month will be washed away with blood of Jesus, every form of accident and untimely death that devil has planned for you in this new month will be cancelled in the mighty name of Jesus.
No matter how the condition you are, I know that God will lift your head among others in Jesus name, God will protect you in all your ways.
In life God do not against having money but the extremely love of money gives chances to devil to manipulate us into wrong ways to get money, I pray that anyone that is owning you money or promise to give you money since the beginning of this year or last year that is yet to give you, as we enter into the new month of March the Month of Easter God will provide for them and collect your money for you in Jesus name.
God will help you in any way to satisfy your needs
Content created and supplied by: PoliticalNewsUpdates (via Opera News )