What is this? Aisha Yesufu asked, Sahara reporters reported that a community in Niger is being attacked by bandits and some of the residents of that community have run for their lives in the process some fell into river Kaduna and got drawn. 
Aisha Yesufu is worried, she started by saying "Inna Lillahi wa inna ilaihi raji'un" meaning from Allah we come and to him we go. "How can govt watch its people killed while it does nothing other than patting the back of terrorists."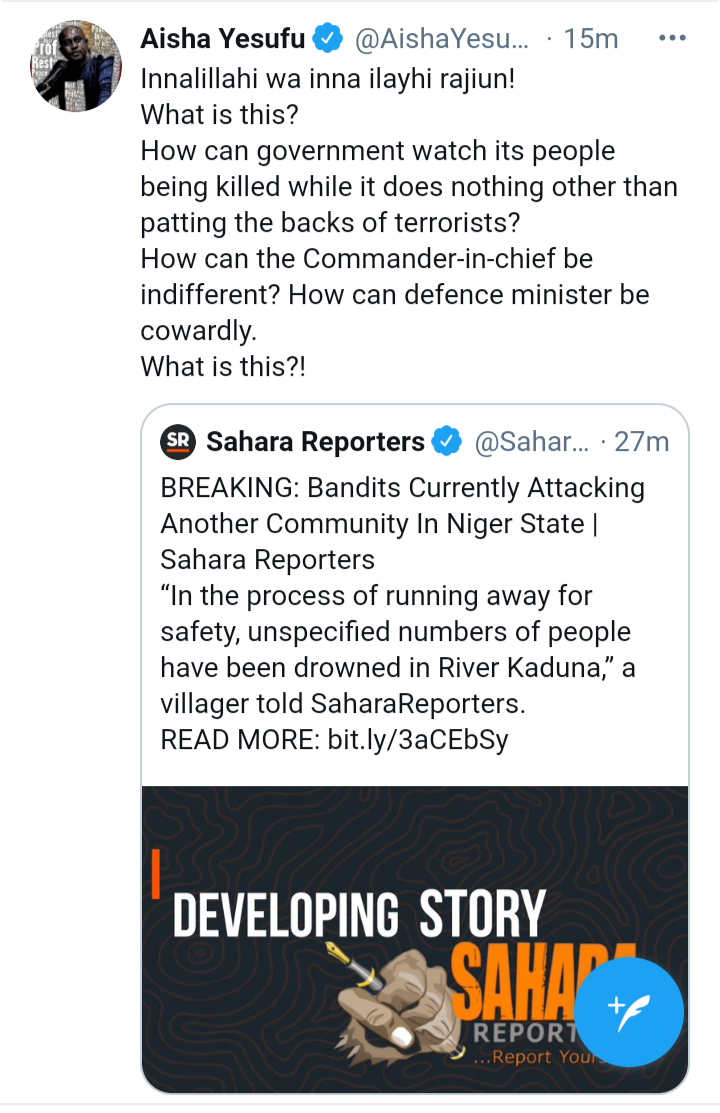 Aisha Yesufu cried out on the recent occurrence of abduction and Banditry. She criticized the new chief of services, what a point of action. What are they doing that such a thing is occurring? 
As it is known Aisha Yesufu is an activist who laid her criticism of human rights being breached, she always makes her voice heard on any issues touching humans rights.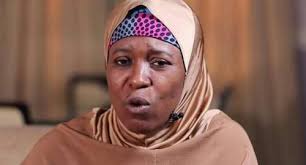 It just happened recently some students of Govt college Kagara were abducted. And now another community attacked. This destabilizes people's conscience and something needs to be done to tackle it. 
Content created and supplied by: M..Sani (via Opera News )