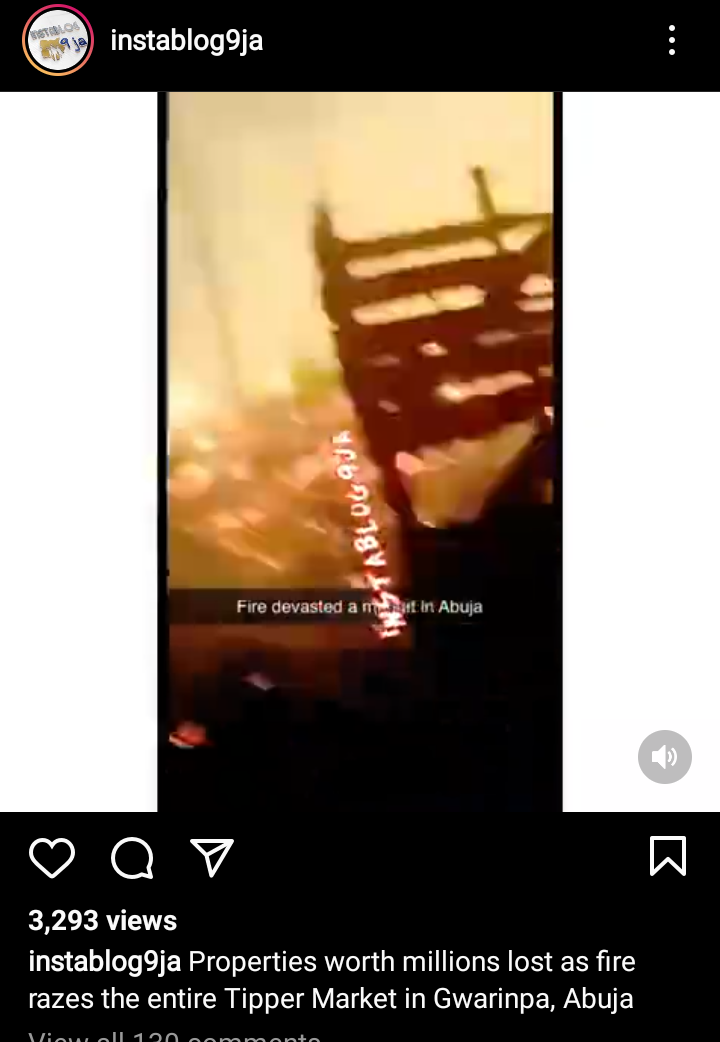 It's a sad and awful day it's for the residents of Abuja especially those who have their goods in the Gwarinpa Market where Tippers are been sold. According to an eyewitness who was living around the house said the fire started around 3 am and since then they haven't been able to sleep because of the fear that the fire will get to their houses. 
The eyewitness made it known that the Firefighters did a fantastic job in reducing the damages caused by the fire, as they were at the scene on time and began to fight the fire from spreading and causing more havoc.

The Tipper market is said to be located in Gwarinpa and some weeks ago the same Gwarinpa also experienced a fire incident, that millions of properties were also lost, now it's a Tipper market that's affected today, and millions were said to have lost in the catastrophe.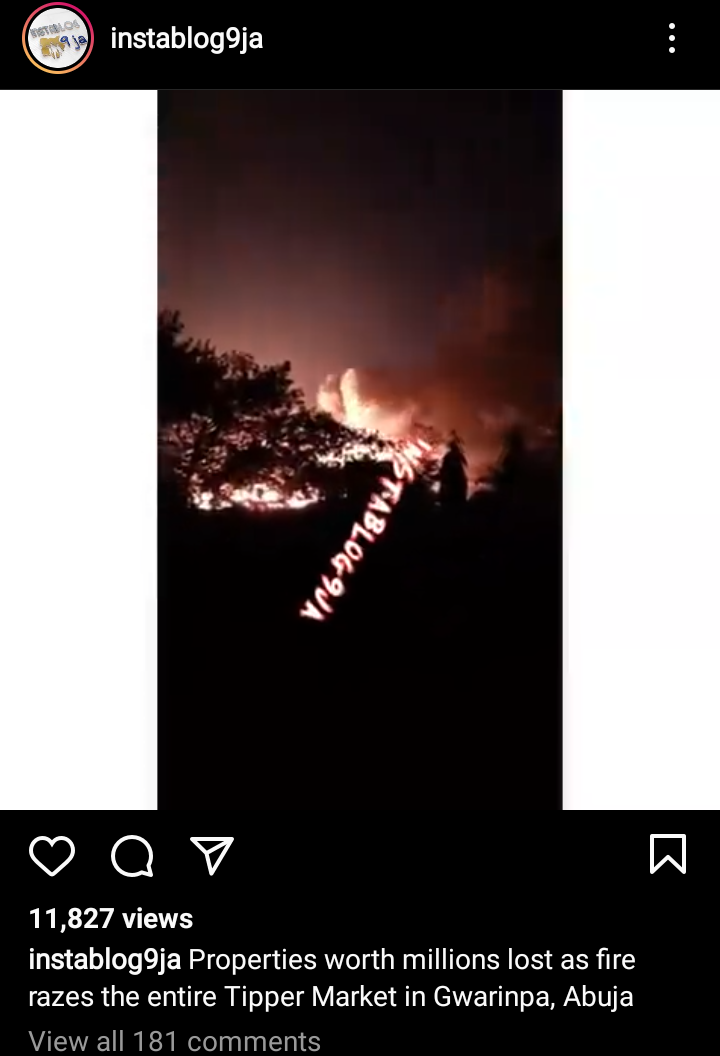 Citizens have called on the government to provide a lasting solution to the issue of fire outbreaks in the state and also in the country because they can't allow their properties to be burning every time.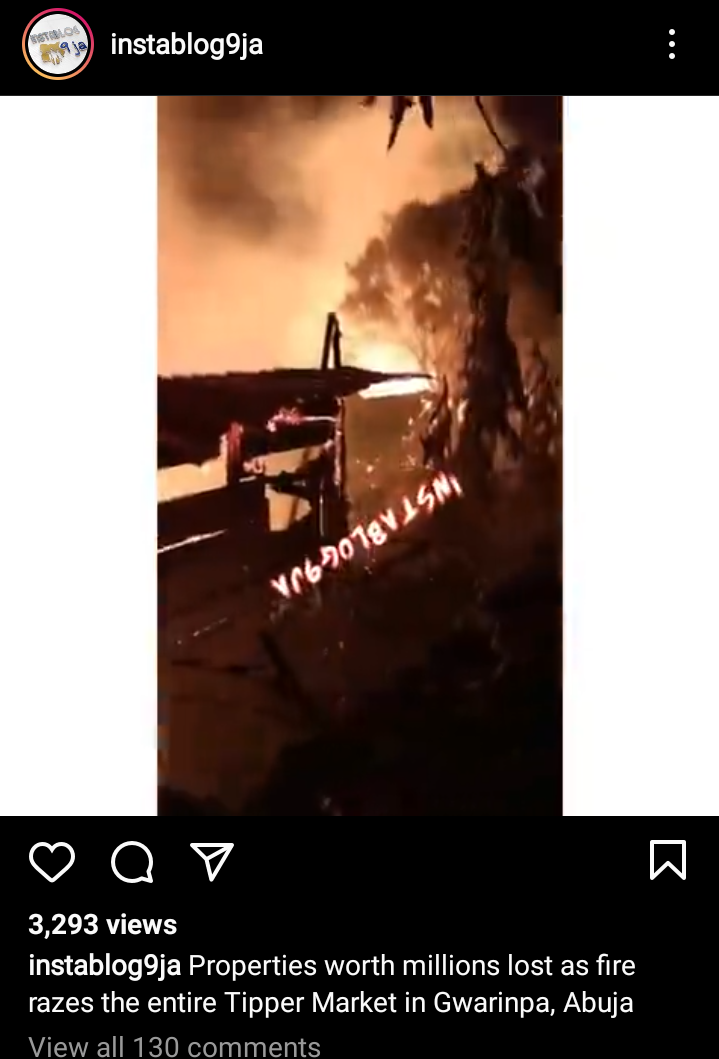 Content created and supplied by: Magneto (via Opera News )