Here is a dose of some of the trending Headlines in Nigeria Today....
Sunday Ighobo Warns reporters....
The recent rumours flying around that Sunday Ighobo's bank accounts were frozen by the government has prompted him to speak. While speaking on Tuesday, Sunday Ighobo's aide made it clear that his principal never said his account were frozen. According to what his aide said, Sunday Ighobo has denied the news going around that the government froze his accounts, that's it wasn't true. However, he called on newsmen to verify reports before publishing stories so as to avoid giving false reports.
Kankara 'Secret' revealed ...
Recent reports now claims that the leader of the bandit gang, Auwalun Daudawa, that abducted over 300 Kankara School boys last year was actually paid 30 million Naira as compensation. This comes after the leader surrendered some weapons and 'repented' on Monday. However, even though Auwanlun has denied saying he wasn't paid any dime but sources familiar with the negotiation between the top commander of the and the state government, said he was paid millions of naira as compensation for some of his gang members killed by security operatives. Recall that in a leaked telephone conversation between Auwalun and a former caretaker chairman of the Jibia Local Government Area of Katsina state, Haruna Musa Mota, the bandits commander admitted the group collected N30m from the state government. This happened when Mota was told some government official claimed N800 million was given to the group, he exclaimed and said, "You said what? N800m? How many millions again? Who said that? So, they paid N30 million and claimed N800m, now they have stopped cattle rearing."
Mota was later arrested a few days later over alleged ties with the bandits.
Osinbanjo Speaks Again...
The recent insecurity issues in the country has been a source of concern for both the government and the citizens. However, during the revalidation of his membership of the All Progressives Congress (APC), at ward 1, Unit 3, Egunrege, Ikenne, in Ikenne Local Government Area of Ogun, the vice president of Nigeria, Prof. Yemi Osibanjo, has now promised that anybody arrested for kidnapping, banditry and other forms of criminalities would be prosecuted.
He added that along with the new service chiefs, they will make sure that the insecurity issues, banditry and killings will be stopped.
Nigeria's situation after EndSARS Crisis.....
In the 2020 Article IV on Nigeria released on Monday, IMF recalled the End SARS mass protests against police brutality. The International Monetary Fund (IMF) says the socio-economic conditions in Nigeria have worsened.
"Social discontent has widened since the beginning of the crisis with rising food inflation, elevated youth unemployment and high social inequality. Headline inflation reached 14.2 percent in October 2020, a 30-month high, while the unemployment rate reached 27 percent in 2020Q2, with youth unemployment increasing to 41 percent", the report said."
It said an economy that was already weakened by falling per capita income, double-digit inflation, limited buffers and significant governance vulnerabilities has been hit hard by COVID-19.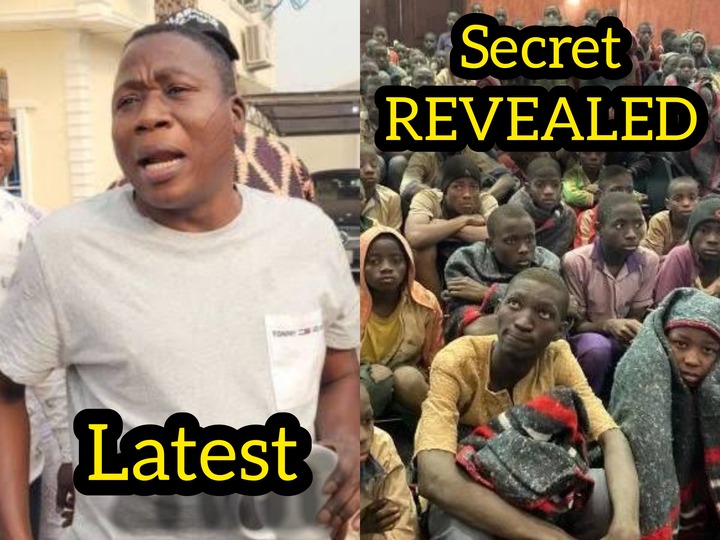 Do you think the Nigeria's economy has worsened since the EndSARS Crisis?
What do you about the kankara kidnap? Leave a comment so I can know what you think. Thanks.
Content created and supplied by: Sundaily (via Opera News )