Here is a Man who Survived Execution
Wenseslao Moguel from Mexico was known to have been sentenced to death in the year 1915 by a firing squad when he was suspected of taking part in the Mexican Revolution.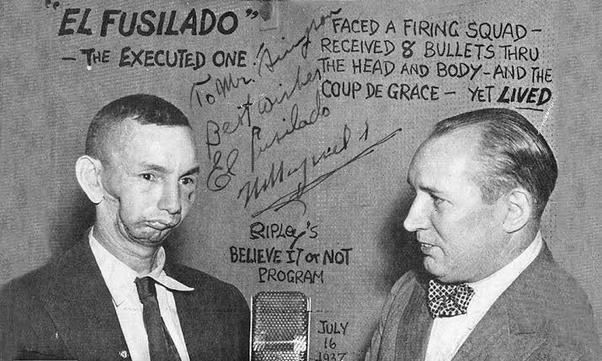 The truth was, this guy was sentenced to death without any form of trial. The automatic sentence of the trial was by firing squad. On the day of the execution, the aforementioned Man was known to have been shot 8-9 times to the body by a firing squad and took one final shot to the head point-blank, also known as "coup de grâce" to ensure he was thoroughly dead.
In the past, the belief is that if you are sentenced to death through any means and you didn't die during the execution,it meant God wanted the individual to live for some reason and people respected that. This man did not only survive but lived to age 85.
He was dubbed El Fusilado—the executed one.
Content created and supplied by: Shezzman (via Opera News )