The Students Union (SU) President of Federal University, Lokoja Kogi state, Comrade Olorunmagba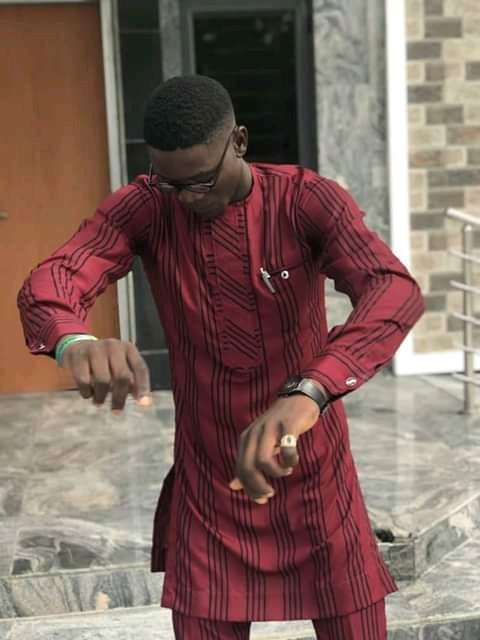 Kehinde Oluwatallest was allegedly kidnapped on Sunday, 14th February,2021.
The SU President address the students of Federal University, Lokoja (fulites), kogites and friends after he escaped from the trap of the evil doers.
He said "Combatant greeting Fulite. I profoundly appreciate all and sundry for all your concern, especially on the ugly kidnapping incident that happened to me.
It is not new that the ongoing SSANU/NASU strike has been a challenge to our students most especially our hostel students and the Union has been intervening and getting the challenges solve on a daily basis. The ugly incident happened around 12AM on Sunday 14 of February, when i was heading home from school i left the hostel around after 10:45, after which we are done monitoring the sanitation exercise which the Union assigned the hostel students to carried out within their hostels.
We find it difficult to get a means of transportation, we decided to trekked home me and my friend who was walking fast ahead of me because we both complained of hunger, he was moving fast so as to get something ready to eat, getting close to MEME BRIDGE because i reside at Old Poly quarter, a Toyota Corolla stopped me asking me to assist them to find their way because they were travelling. One of them offered me an handshake and that was what i could remembered until i found myself lying beside a bush this morning at round ganaja village. It took me some minutes to gain consciousness of where i was because i found myself tattered and dirty. 
I can't thank the Supreme being enough for the kidnappers aims was not achieved. I now believe that the evil doers may be more than us, but they are not more than God.
Dear fulite the environment we found ourselves is not safe! what happened to me can happen to anybody, therefore i urge us all to mitigate the way we walk at night and People we interact with, as we continue to count on the security agencies.
May we continue to escape the trap of the oppressors and may God mercy never depart from us".
Content created and supplied by: Amazinglatestnews (via Opera News )