A few days ago, a popular TV presenter was reportedly stabbed by her husband. It was very serious that she was taken to a hospital for surgery. It was actually a family conflict which led to her husband almost stabbing her to death. It was only by the grace of God that she was able to survive the injury.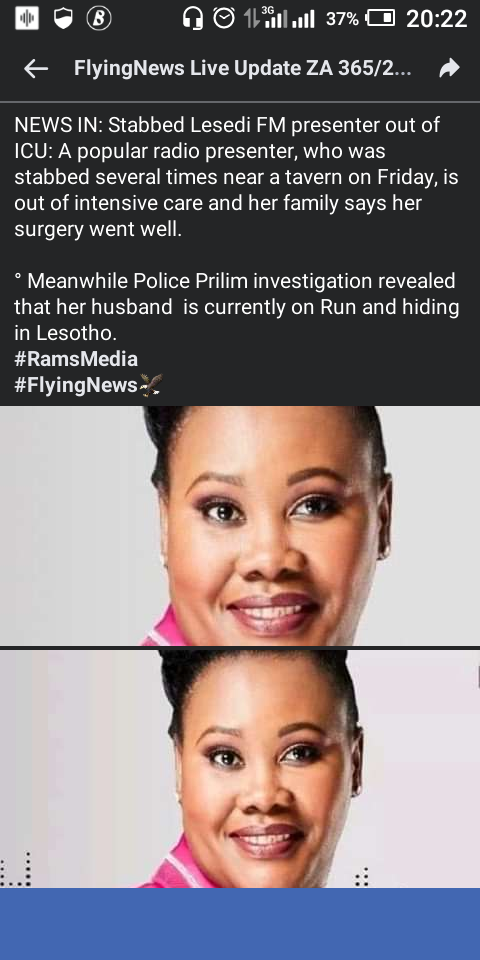 It's been reported that her husband has been in the run since he committed the crime, and the police has been looking for him all this while. The lady who's from South Africa has been struggling for her life after many stabbing holes were found on her body.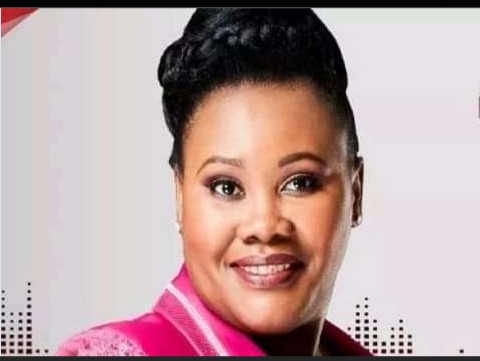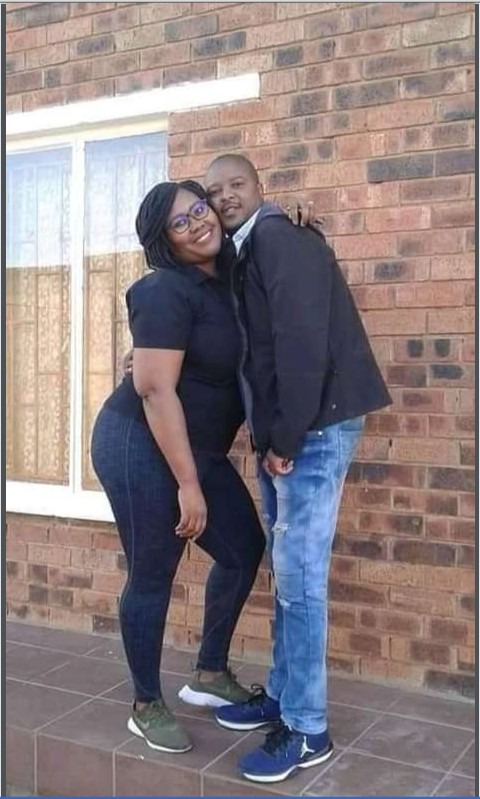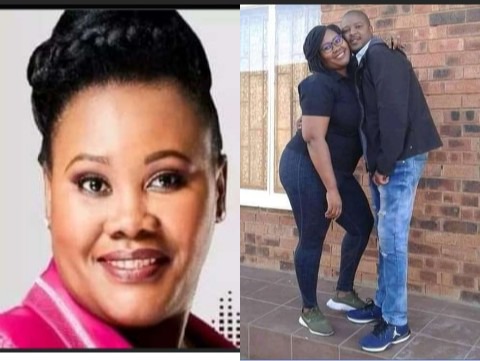 The good news right now is that she's done with the surgery and she is now okay. Her family reported that the surgery went very well, and she's getting better. Although her husband has not been caught yet, but the police are still in the mission to get hold of him anytime soon. Please drop your comment, like, share and follow me up.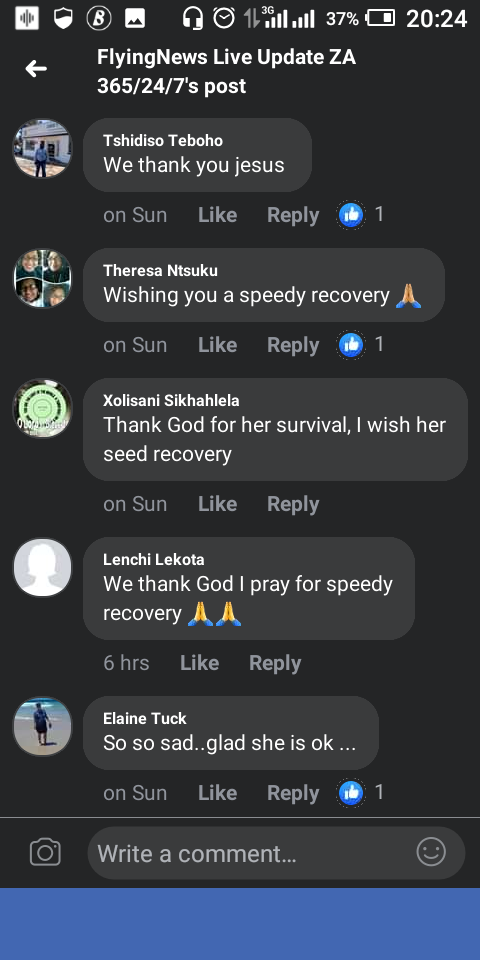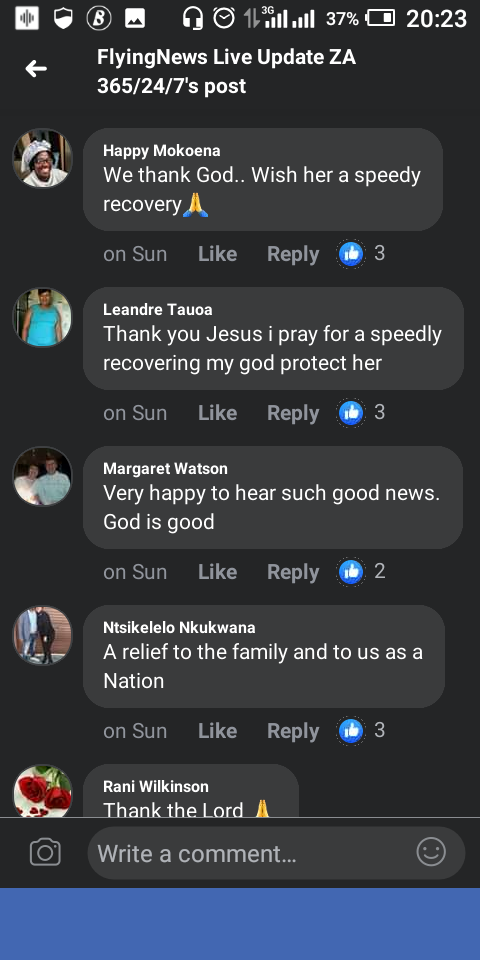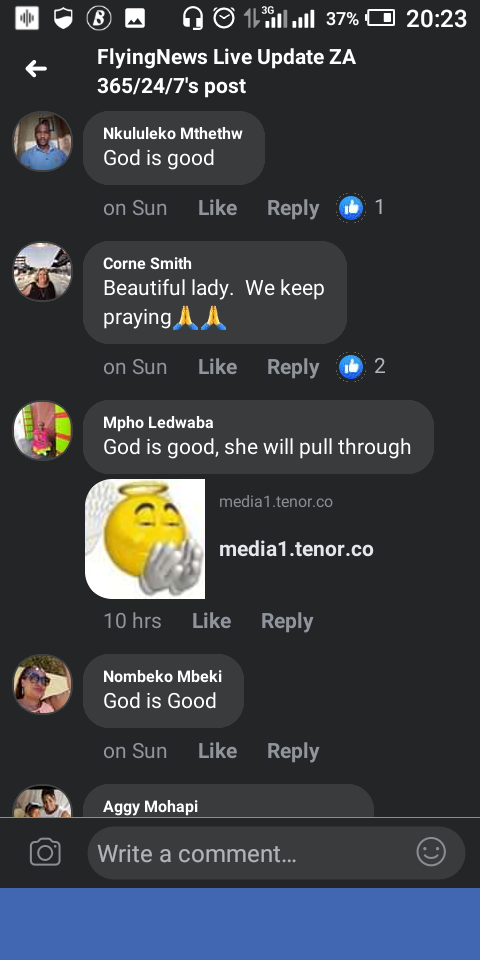 Content created and supplied by: Miraclesfor100 (via Opera News )