Every day is for the thief, but one day is for police.
Calm down and drive, some taxi drivers will never hear. They will be like:
Do you know how many years I have driven on this road?, Do you know what I have seen and conquered while driving?....
Well, what works for the jews, may not work for the gentiles or because it worked yesterday, does not mean it will surely work today.
Many taxi drivers drove past this road (ettaghor [calabar], cross Riviers state), but this particular driver was very unlucky as his car clashed with an army woman's car.
And serious fight broke out afterwards.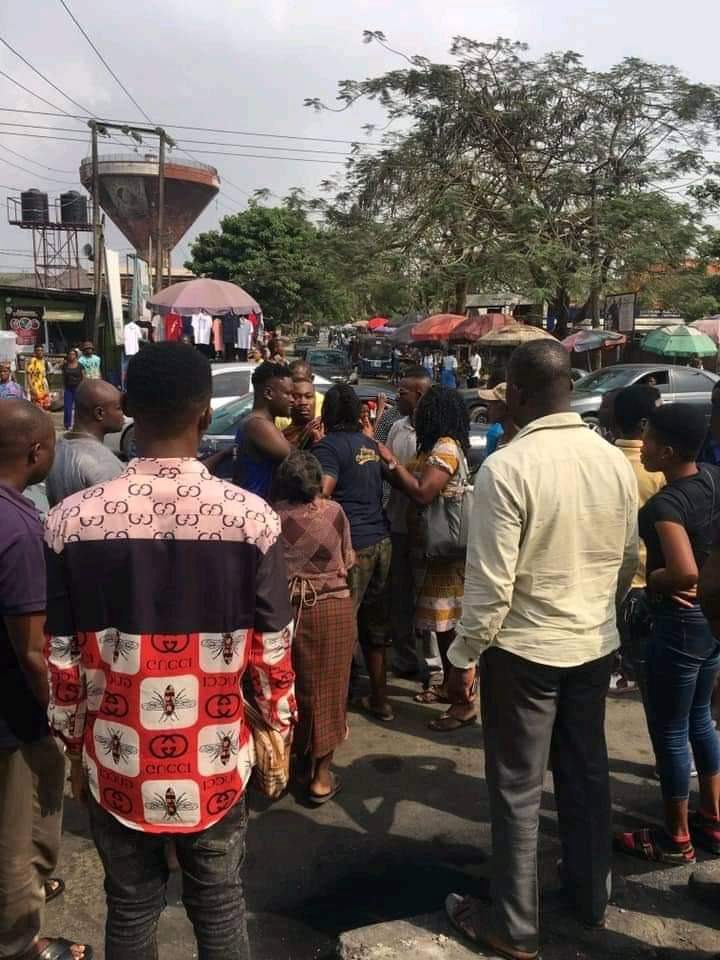 It began as a something not really serious, but within seconds was transforming into a fight which threatened to leave many injuries on the taxi man's body.
Luckily for the taxi man, people were there to rescue him or rather beg on his behalf. But as we all know, army people don't listen to pleas. Once their mind is made up, they won't leave you until they have gotten what they want.
And if they should listen pleas, the embarrassment you will get may not leave you in a hurry.
Others photos of the scene: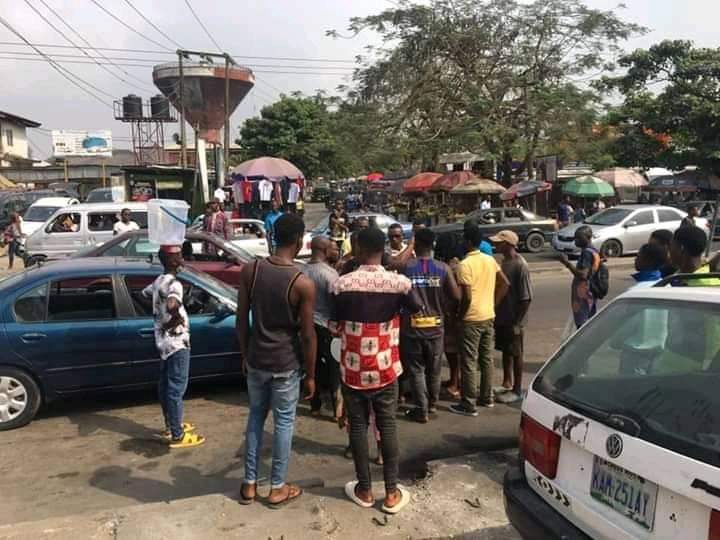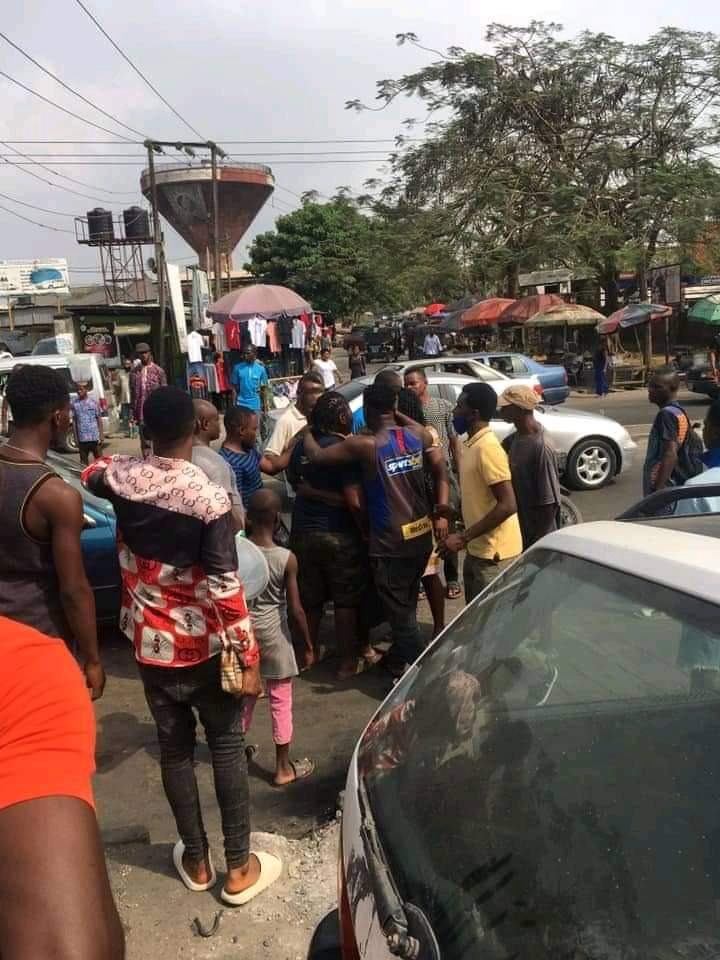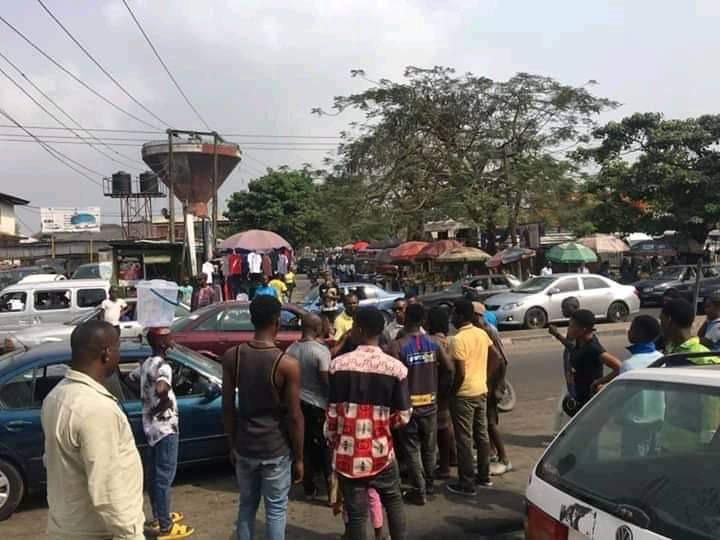 And just few minutes after the fight started, they was traffic congestion on the road as both motorists and pedestrian stopped to catch a glimpse of the event.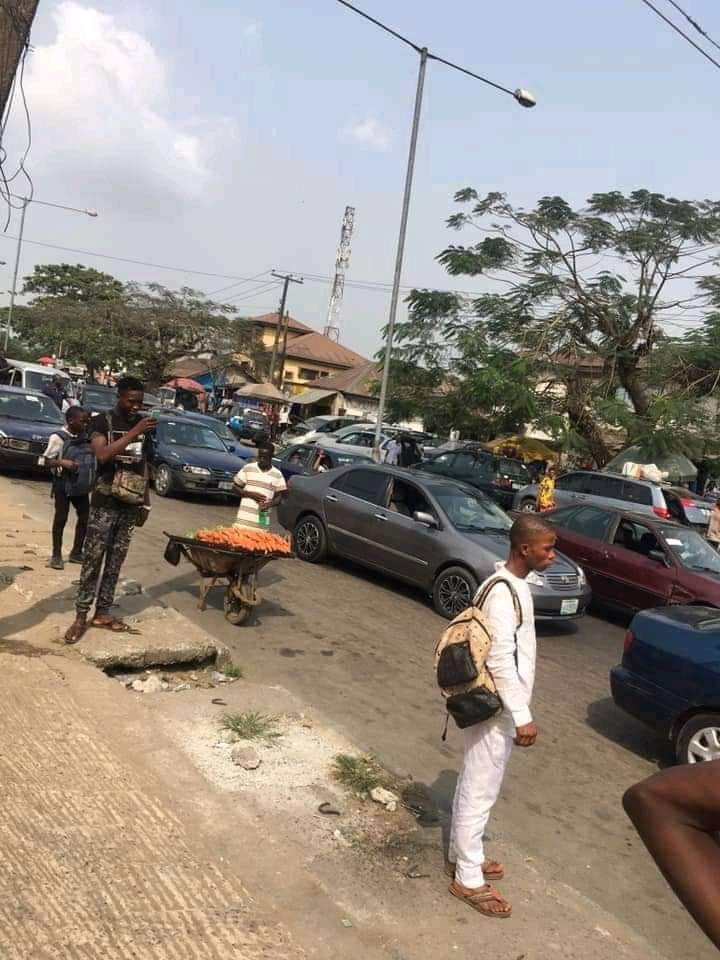 The taxi is very lucky, because after a while, it is possible the army woman will leave him.
But if they had been more than one army woman in that car, this story would have been told in a different tone.
I hope this serves as a big lesson to taxi drivers out there.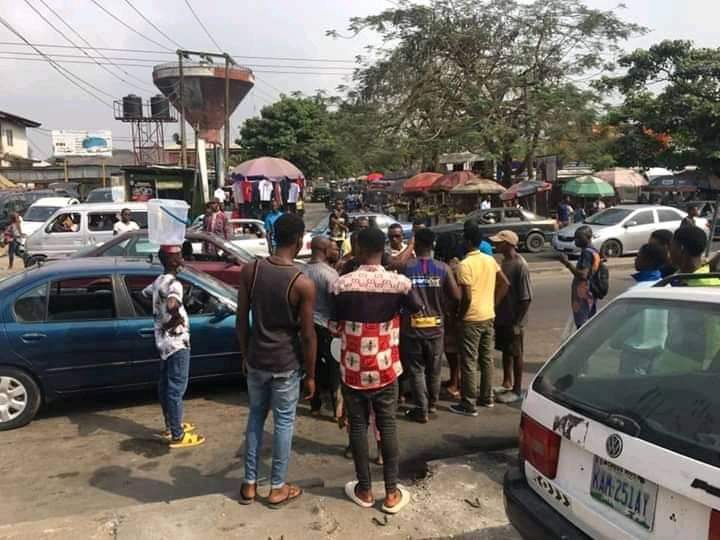 Content created and supplied by: Jhone (via Opera News )