We bring to you some top headlines in Nigeria this Saturday morning being 20th February 2021. As you're one stop shop for latest news and happenings in Nigeria and bceyond, please follow and like this page for more.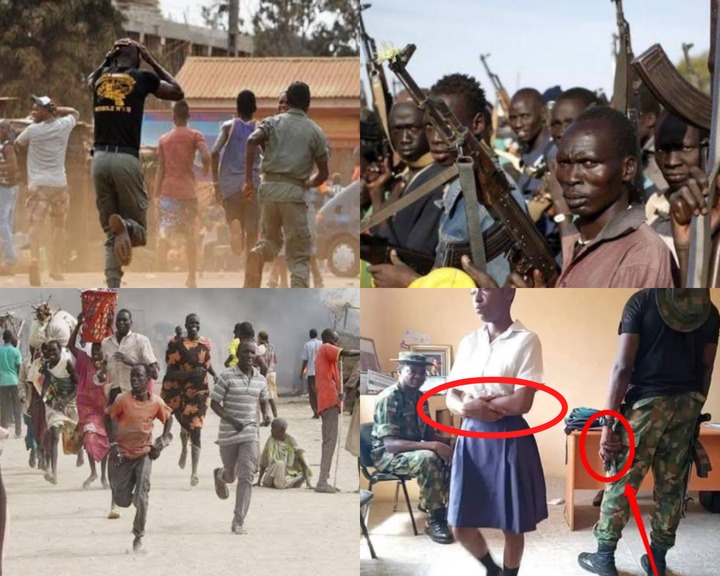 1. Top on our list today; Herders don't need Akeredolu's permission to live in Ondo forests — Bauchi gov.
Owning to the recent crisis or drama in Ondo state, the Bauchi state Governor made it clear to Akeredolu that harder just like any other citizen of the country has the right to live in any part of the country as it is their constitutional right. 
2. Herdsmen crisis: Residents flee Ogun villages, head for Benin Republic. 
As the situation gets worse, the resident of Ogun seem to be fleeing to Benin republic being the closest border to them for safety. The people no longer feel safe in their own land and look for refuge in a foreign land. 
3. I'm a cultist, says a teenage schoolgirl arrested with a pistol in Cross River. 
The teenage girl that was arrested in school with a pistol looking forward to shooting her teacher for telling her to cut her coloured hair claimed she is a cultist, explaining how she get the pistol.
4. Concern in Gombe over scarcity of husbands for single women. 
In what seem to be funny but true, single women in Gombe are crying for the scarcity of men in the state to marry them. At this point, it is pertinent that the women gives birth to more men to balance the scarcity of men.
5. IPOB, Imo govt in war of words over situation in Orlu. 
Orlu attack has been a bone of contention in IMO state, this has raised a lot of argument in government. Government needs to rise up to its responsibility as soon as possible to curb the situation. 
6. Anxiety as Niger awaits release of 27 abducted students, others.
 The abducted students in Niger state is still creating tension in the minds of the parents and government of the state as they await the unconditional release of the students. Government need to do what is necessary to see to the safe return of these kids. 
Content created and supplied by: Satinews (via Opera News )