Should the US ask smaller economies like Italy and Canada to contribute more than 2% of their GDP to NATO so that they don't get a free ride at the cost of American taxpayer?
I've always argued that 2% of GDP is an arbitrary figure and without context, not very useful. For example, some Gulf nations spend upwards of 10% of GDP on defence, but do not have a capable military to show for it. Likewise, some NATO countries hit 2% annually, but still maintain much smaller forces then their neighbors do. For example, Greece spends 2% but fields a far smaller and less effective army, navy and air force than Italy does. It's arguable if the Hellenic forces are even as effective as the Canadian Armed Forces. Likewise, Japan spends 1% of its GDP on its armed forces and is arguably as militarily powerful as any NATO country except the USA. They are at least as effective as the British and French, and only lack nuclear weapons, which they could produce in less than a year if they so desired. Most NATO allies should spend more on defence, but that's not because the USA asks them to - they should spend more because they need to do so for their own reasons.
Italy has a fairly strong navy and air force, but a weaker army. However, their defence needs, at this moment in time, do not include 1000 heavy tanks or lots of artillery. Canada definitely needs to spend more on its own defence, not because the Americans think they should, or because they supposedly rely on the US for protection, but because Canada should have a very strong air force and navy to patrol its airspace and the world's longest coastline. This is likely not popular with Canadians, but they need all sorts of new equipment, from new fighter aircraft (twin engined just in case) to new naval patrol aircraft (P-8 Poseidons) to a bigger navy (15 major surface combatants are simply not enough IMHO), several large icebreakers and new air-independent propulsion submarines to name just the big ticket items. Long range patrol UAVs could also complement new naval patrol aircraft. Operating 40 year old equipment is dangerous for their men and women in uniform and weakens their capabilities and national sovereignty.
At the same time, they do not need a large amount of infantry, tanks and artillery to meet their defence needs, and so no large investments in ground forces should be made at this time.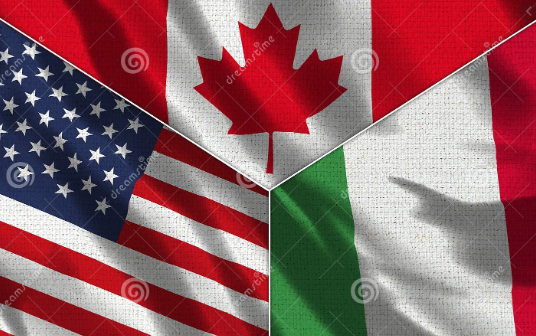 Content created and supplied by: SeyiSamOlu (via Opera News )