As we all know, football is one of the sports that no body can predict what will happen at the end.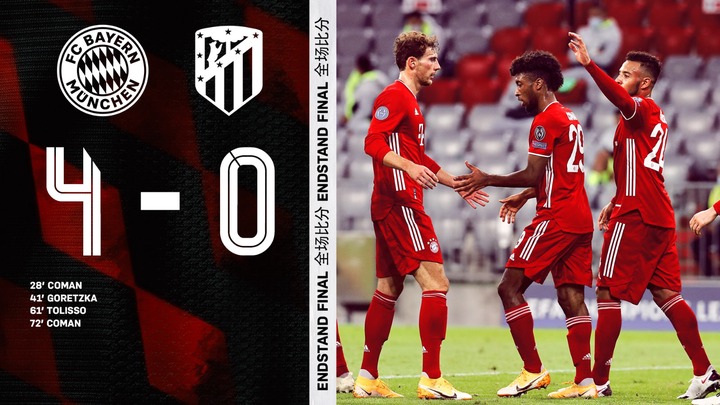 Meanwhile, Bayern Munich played their champions league group A today, and it was indeed a great win for them after scoring 4-0 against Atletico Madrid.
The truth is that Bayern Munich really performed well starting from the beginning of the match, but I never believed they will score up to 4 goals against Atletico Madrid.
Below are some of the things that happened during the match, which made the game more interesting.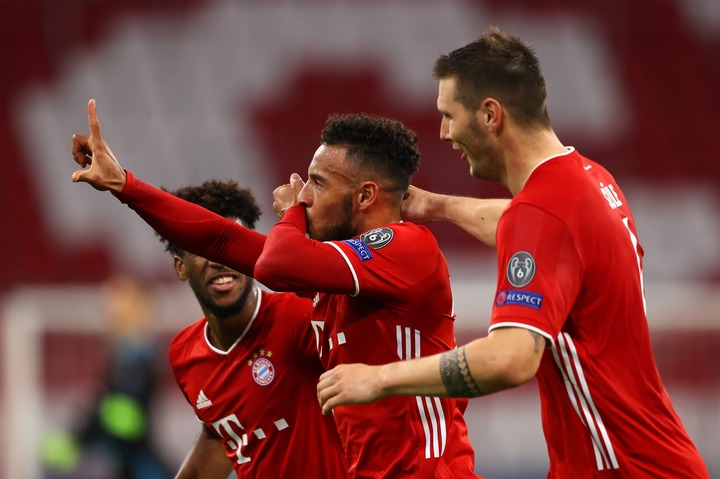 During the 5th minutes of the match, Atletico Madrid was toping Bayern Munich in Ball possession, that is to say the Ball possession during the 5th minutes was: Bayern Munich: 41%, Atletico Madrid: 59%.
But everything changed during the 10th minutes of the match, when Bayern Ball possession rise up to 65% and Atletico went down to 35%.
During the 18th minutes of the match, it became more interesting as Bayern start a counter attack against Atletico.
Meanwhile, Kingsley Coman from Bayern, scored the first goal against Atletico during the 28th minutes of the match while the second goal was score by Leon Goretzka, making the match end with 2-0 at the end of the first half.
Also, Corentin Tolisso, from Bayern Munich scored the third goal against Atletico from outside the box while Kingsley Coman scored for the second time, making the match to end with Bayern Munich 4-0 Atletico Madrid at the end of the match.
What do you have to say concerning the performance of the both clubs in today's match?
kindly drop your thoughts at the comment box.
Like, share and follow me up for more football updates.
Content created and supplied by: Anointedpikin3177 (via Opera News )