All sports are unpredictable and football is not exempt from that;in fact,football is more surprising than other disciplines,as everything can happen in the span of 90 minutes.
Here we look at top 10 record that has gone down in the history of football.
10.highest score in a match
This record is impressive as upsetting since it was produce as a protest for bad refereeing towards one of the team involved in the match.
AS Adema and SO I'Emyrne starred the game with the biggest scoreboard in the history of football back in October 2002.
The game was part of a four team round robin to determine Madagascar national champion.
SO I'Emyrne was disadvantaged by poor judging in prior games and decided to play against AS Adela,but protesting for the bad decision that left them out of competition for the tittle.there pick a singular way to show their discontent and as soon as the whistle went,there started to score on goals.In the end,there made 149 goals setting a world record.
9 fastest hat trick ever
Its hard to find a clear answer to this matter,given the fact that hat trick are scored often and at different levels.
However,if we are speaking about professional football,there is a case that beat the others in great fashion.
Mag us Arvidsson,a retired Swedish forward has the honor of scoring the quickest hat trick of all time in professional football.He did so during his days with IFK Hassleholm back in 1995 when he scored a hat-trick in 1 minute and 29 seconds against BolS,breaking Tommy Ross' record of 90 seconds.
8. 91 Goals in a calendar year
Speaking of Lionel Messi,here is the Argentinian star again and this time with his own record.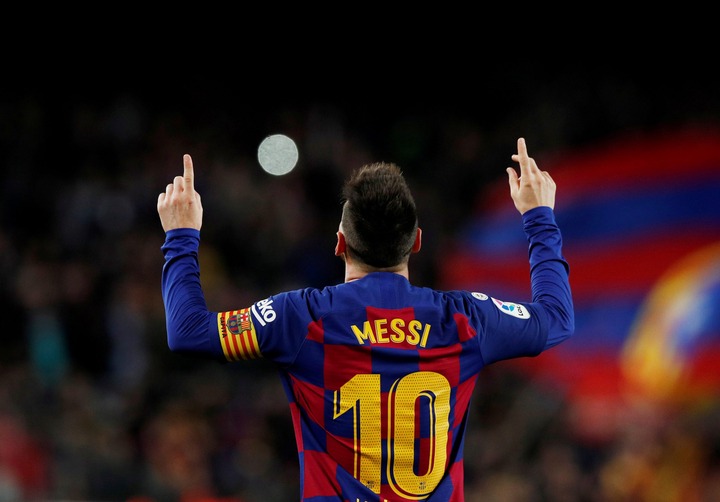 Ever since he exploded as a reliable scorer,Messi hasn't stop delivering not only for Barcelona but for the Argentina national team and back in 2012,Messi showed the biggest example of his scoring capacity.
He managed to score 91 goals in a calendar year with both Barcelona and his country Argentina.He made 59 goals in the La liga,13 in champions league, 5 in Copa del Rey and 2 in Spanish super cup.Plus,he scored another 12 with Argentina shared between friendly matches (7) and the South American World Cup qualifiers (5).
7.Six Tittles In A Calendar Year
Although Pep Guardiola was in Barcelona only four seasons,the Spanish boss and his team made sure to be remembered for eternity.He was successful during all his tenure with the Blaugrana,but his first two seasons in the club can be considered the peak of their production,as they produced the famous sextuple.
The team managed to win six tittles in 2009,starting from the La liga,Copa del Rey,the champions league.
These tittles gave them the chance to play for the Spanish and European super cup and the FIFA club world cup.there were about to lose the final tournament of the year against Argentinian side Estudiantes but a couple of late goals took the catalonians to achieve something nobody except for them has done.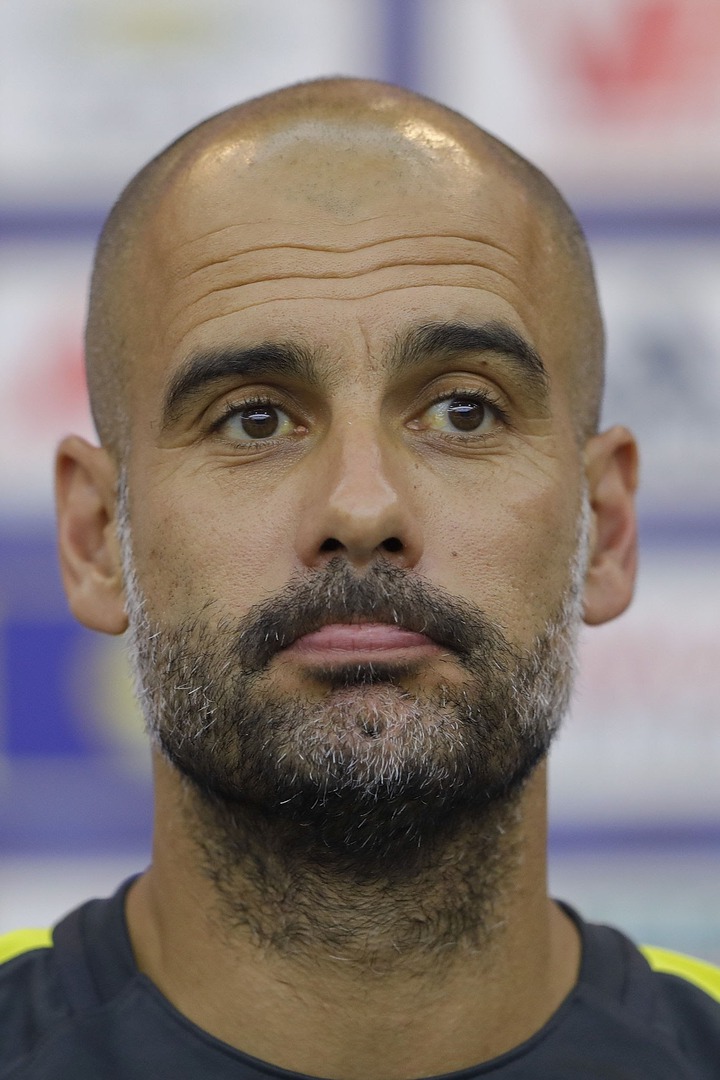 6. 650 Goals Scored In First Division
Edson Arantes Do Nascimento a.k.a. Pele,is known for a bunch of things considered the best player that has ever played the game in the eye of many.thanks to the stuff that he did on the pitch.Well,he also managed to get in my list as the player who has scored more goals in the first division.
Perhaps,Lionel Messi can break his record soon,but according to IFFHS,Pele is the most successful domestic league goal-scorer in the history of football with his 650 goals in 694 league matches.In total,he tallied 1281 goals in 1363 games including unofficial friendly matches.
5. 1142 Minutes Without Receiving An International Goal
Dino Zoff is a total referent when we talk about goalkeepers,as the Italian legend set the examples for several goalies that came after him.
Through his career,Zoff managed to set plenty of records that even though were beaten in next years,are still pretty impressive.His nine consecutive Serie A clean sheets record was only broken by Gianluigi Buffon a couple of years ago.
Anyway,that's not why we are here,but for his incredible 1142 minutes without receiving goals at international level.
Dino holds the record of the longest stretch of minutes without allowing a single goal in international football;he achieved it between 1972 to 1974 until it was finished by Haitian Mannon Sanon's goal in 1974 World Cup.
4. 5 Goals In 9 Minutes
Five years ago,Polish striker Robert Lewandowski Made sure to be remembered for the rest of history.thanks to the number of goals he scored in a short span of time.
Lewandowski destroyed bundesliga rivals Wolfsburg as a substitute back in September 2015,when he scored five goals in nine minutes.
He took his team from losing the game to win it in a great way;he tied the scoreboard at the 51st minute,gave Bayern the lead one minute later,then increased it at the 55th minute before closing the night with two other goals at 57th and 60th minute of the game respectively.Lewandowski also scored the fastest bundesliga hat-trick in history and became the first substitute to score five goals in a match.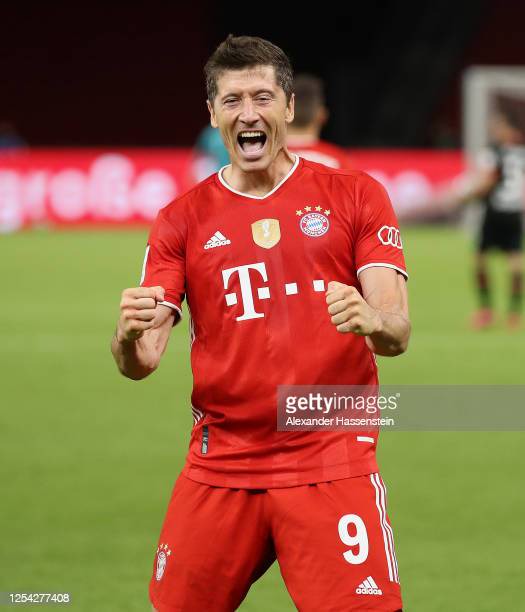 3. 108 League Games Unbeaten
There have been good runs in history when we talk about unbeaten teams,but there is one who surfaces above all and it didn't even happen in Europe.If you are one of those thinking Steaua Bucharest had the best unbeaten run,you were almost right,as the Rumanian team is only four games behind ASEC Mimosas.
A club based in Abidjan,Côte D'Ivoire,had a terrific streak of 108 undefeated game through 1989 and 1994 in the Côte D'Ivoire premier division.The most impressive thing about this feat is the fact that they had four different bosses and yet were reluctant to lose.This one is a nearly unbreakable record that will last for several years to come.
2.Five Consecutive European Cups
If keeping a good level through one year is hard,imagine what it's like to maintain that good standard over five years.
That is exactly what Spanish giants Real Madrid did during the mid 50s and early 60s when they won the first five editions of the tournament displaying a very good football and anything but mercy to their rivals.
Alfredo Do Stefano,Ferenc Puskas and more led the team to become the best in Europe and arguably the world,defeating important rivals like Milan and Fiorentina on their way to make history.There were keen to continue this dominance in the continent then in the 60s and would have been another three championship if it wasn't for Benfica and Inter Milan
Not any team has been capable of doing what Real Madrid did during the first five editions of the European Cup and is very plausible that nobody won't even be able to emulate them.


1. 131 Goals For A Goalkeeper
Scoring 131 goals throughout a career and something that not much strikers are capable of doing these times.However,we are not talking about strikers in this spot but about a goalkeeper who defied everything to become the highest scoring goalkeeper in history.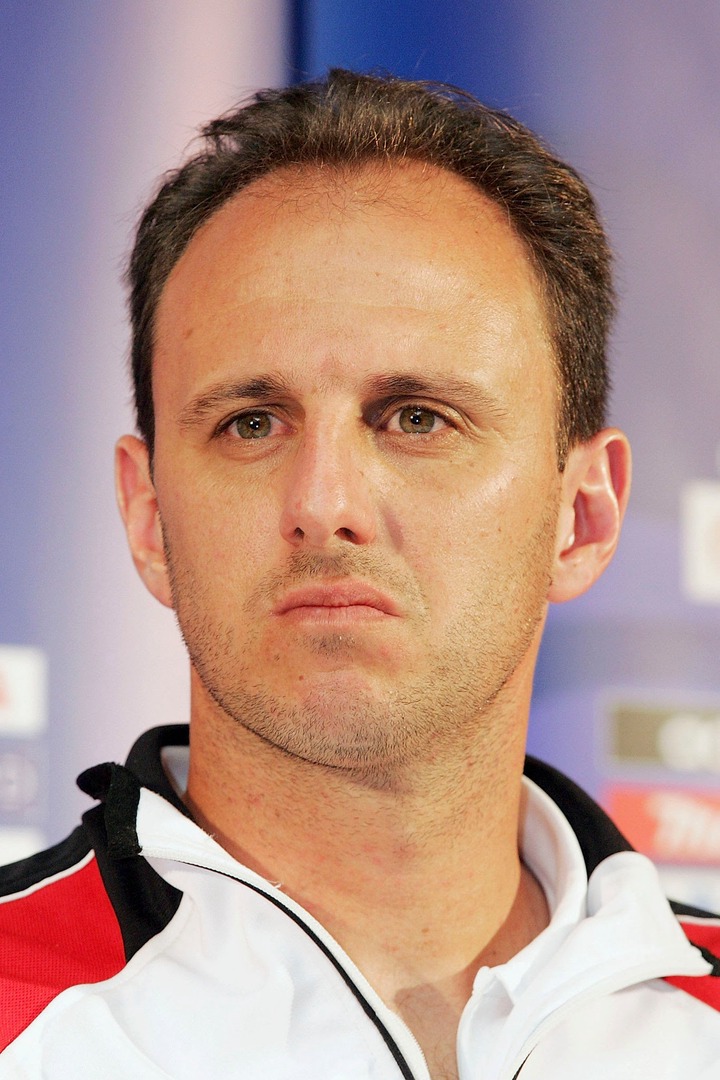 Rogerio Ceni has a marvelous 25-year career,in which he spent 24 with only one club-another record-,Sao Paulo,racking up big numbers that made him a legend not only in his side but in his country and probably at a world level.
He scored 69 goals from the spot, 61 from free kicks and 1 from open play in 1257 games for sao Paulo,breaking the previous one held by Jose Luis Chilavert who scored 67 in his career.
Which one of this record do you think can not be broken?Have your say in the comment box
Please like and share
Content created and supplied by: Michaelpius (via Opera News )