The game week 2 of UEFA Europa League was concluded yesterday, all the teams did enough to boost their chances of going to the next round, though, Europa League is a little bit difficult than Champions League because the next phase is round of 32, teams that finished 3rd in Champions League group stage are given the chance to continue their quest in Europe by playing Europa League.
After all the games that were played yesterday, some teams had an outstanding performances and some players also did well to help their team get the results needed to progress to the next round, one of the players that had an outstanding performance yesterday is Diogo Dalot of AC Milan, he helped his team to keep a clean sheet and also contributed offensively by scoring for his team.
One of the most shocking results of all the games played yesterday is that of Tottenham Hotspur, they lost by one goal to nothing after showing good development in most of their recent games in Premier League, AS Roma also played a goalless draw at home.
Among all the players that played for their team yesterday, this 11 players had the best performances for their team based on their position: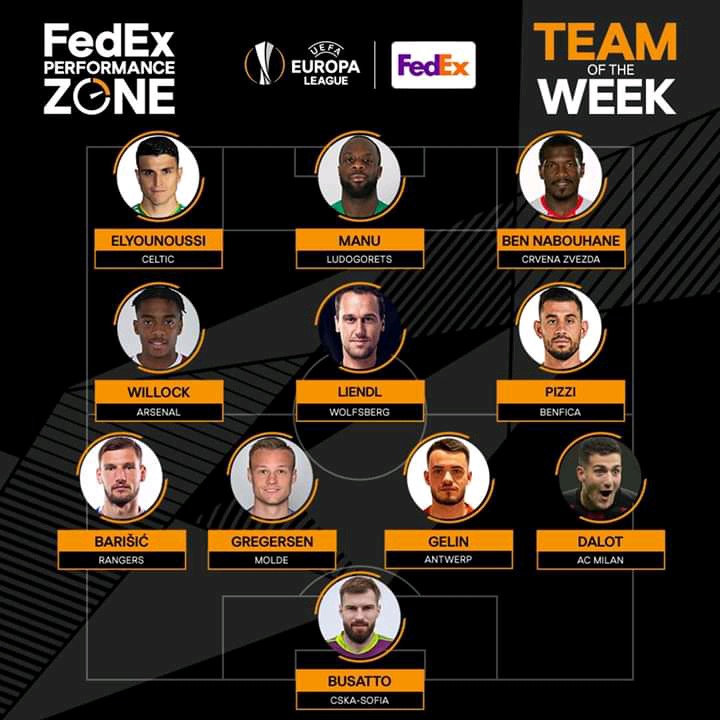 Follow for more legit news!!
Content created and supplied by: Idowubrainiac (via Opera News )