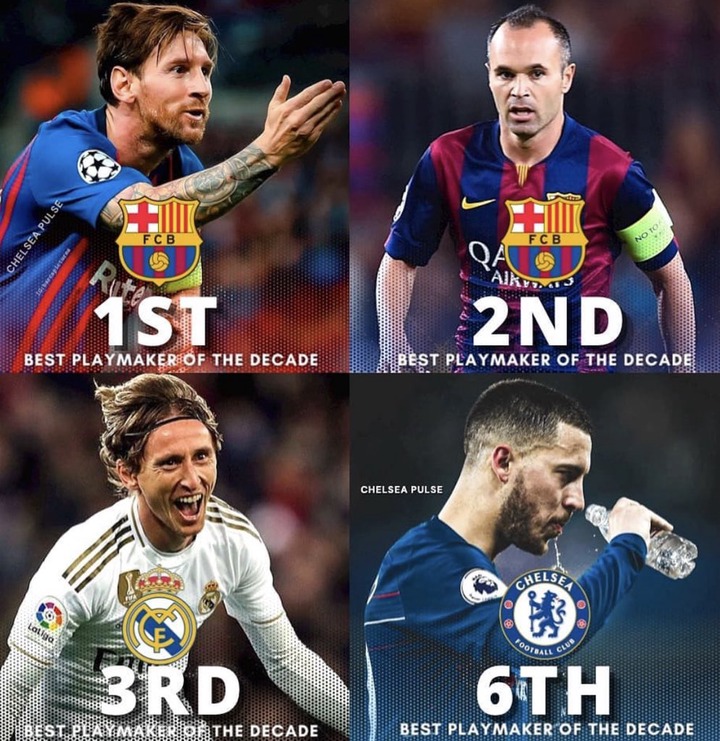 Aside goalscoring, assists and chances created are also rated very high in the game of football.This has made IFFHS to rank the playmakers of the decade list. Playmakers list is considered by total assists of a player.Lionell Messi came first in the list while Iniesta came second.
However, former Chelsea superstar Eden Hazard was not left out of the list, he came 6th and most of those assists were made in his Chelsea career.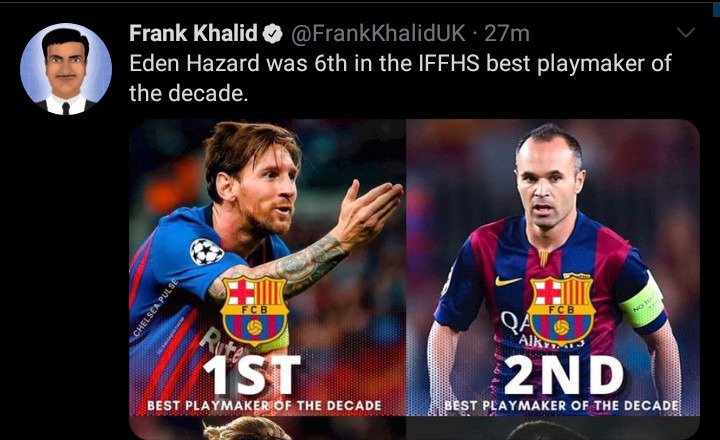 Hazard is really a genius in the game of football despite his poor stats in Real Madrid.His 6 and half Chelsea career shows what the Belgian is capable of doing. He won the playmaker's award, PFA award and also Chelsea player of the year multiple times. He recently won Belgium best player of the century ahead of Lukaku and De Bruyne.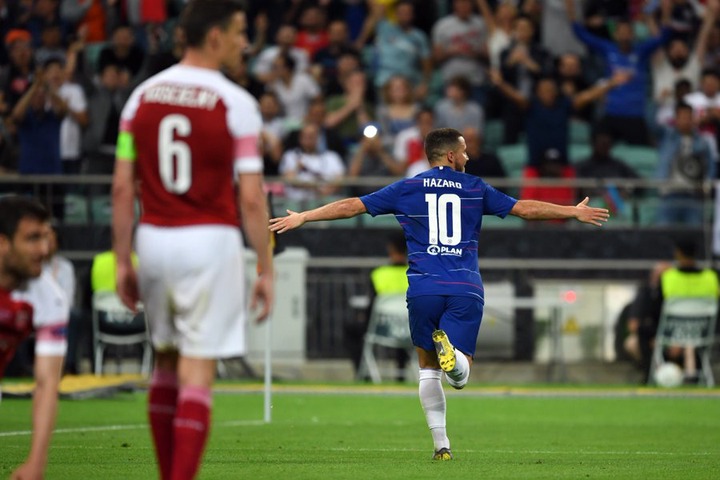 Luka Modric came 3rd on this list and then Eden Hazard 6th.Barcelona players are really the best when it comes to assist because of their pattern of play. The tiki-taka pattern produces more goals and assists,that was why Messi and Iniesta are seen at the 1st and 2nd spot.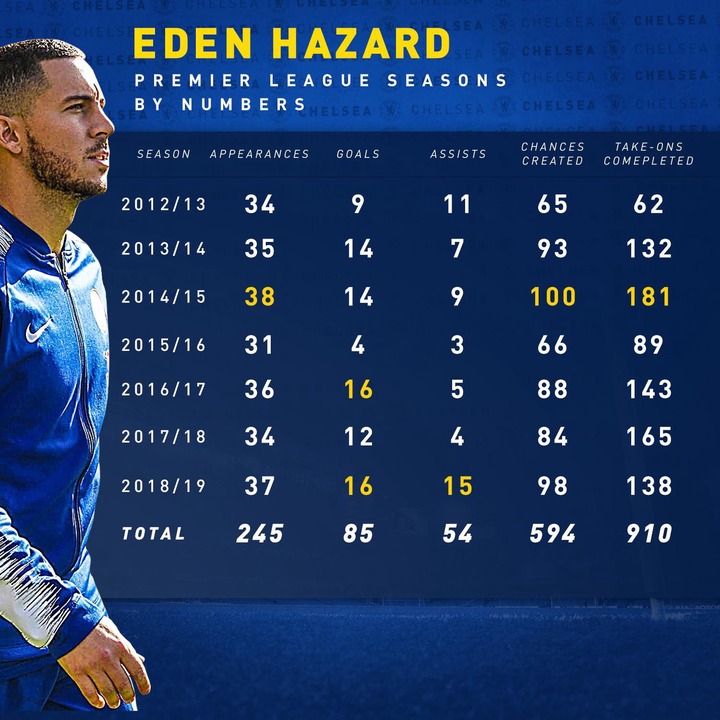 Content created and supplied by: Swatman (via Opera News )