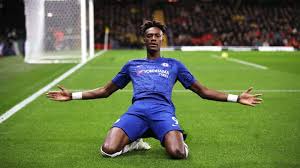 .The striker has scored in each of the Blues' last three games. 
.Lampard notes that Tammy was impressive at the start of the last season, too
.He's pleased with Abraham and hopes he'll be able to carry on.
''I am really pleased with him," Frank Lampard said about Tammy Abraham, as quoted by the official Chelsea website.
"He's playing really well at the minute. His all - round game, off the ball work, link-up work, is good.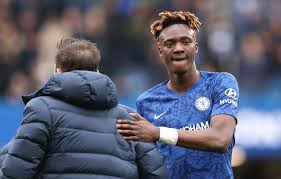 It got slightly forgotten he was a massive plus for us in the first half of last season and was a big reason we finished fourth.
"The second half of last season was more difficult for him, that's normal for a developing player, and now I'm seeing a mirror of how he trains. He is training brilliantly; he is enthusiastic which is when Tammy is at his best. That is coming out in his game and I hope that continues. 
His next challenge is to remain consistent and if he looks at last season he will see that as well."
Tammy Abraham did not start the 2020/21 season as a nailed -on starter but he has since clawed his way back in - partly because of injuries to other player, but mainly thanks to his contribution on the pitch.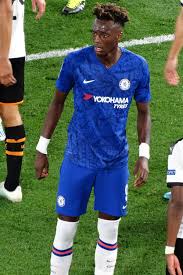 So far, the 23-year-old has registered 5 goal contribution per around 70 minutes. 
He has also scored in each of the Blues ' last three games- let's hope Tammy will manage to carry on in the following matches, too.
Content created and supplied by: Daelex (via Opera News )