Liverpool have been struggling in the Premier League recently as the defending champions have attributed this to many of their key players on the treatment table. The absence of their world-class defender, Virgil Van Dijk has been a serious blow which has affected their hopes of defending the league titles which they won last season.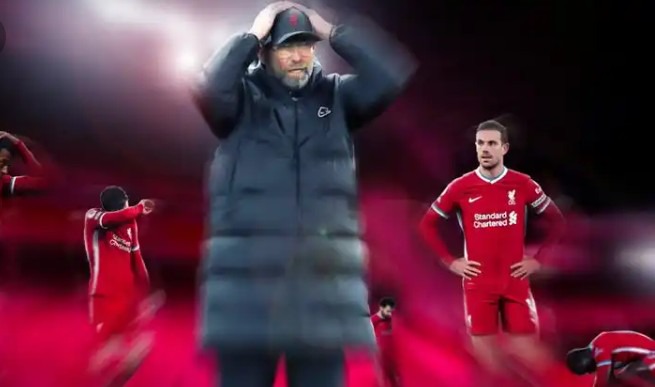 They put on some brilliant performances in the earlier beginning of the season when they won convincingly against clubs like Chelsea, Leeds United and others, but their recent league performance which have seen them being humiliated by some lowly-perceived clubs has been great concerns for their fans.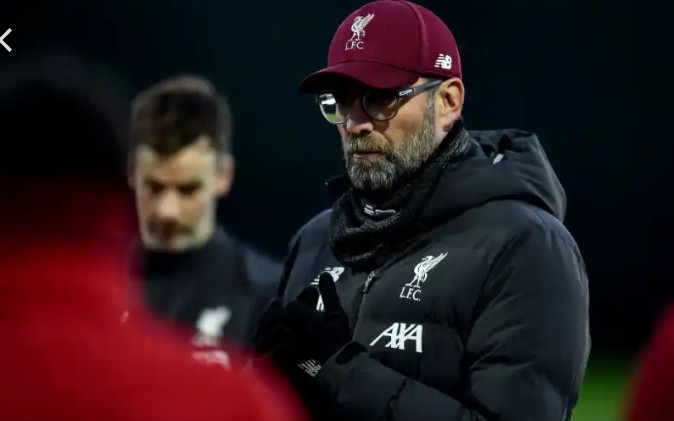 With the Jurgen Klopp side putting on a perceived improved performance in the Champions League during the week, many are already predicting the outcome of their Merseyside match against Everton might be a good one. 
However, earlier today, the club has put on some words of encouragement in a stand at their home stadium, Anfield. They are believed by many fans to be responding to their critics who has predicted they might not being able to finish in UEFA Champions League position at the end of this season. This is what is written, "They all Laugh at Us, they all Mock at Us, They Say Our Days are Numbered".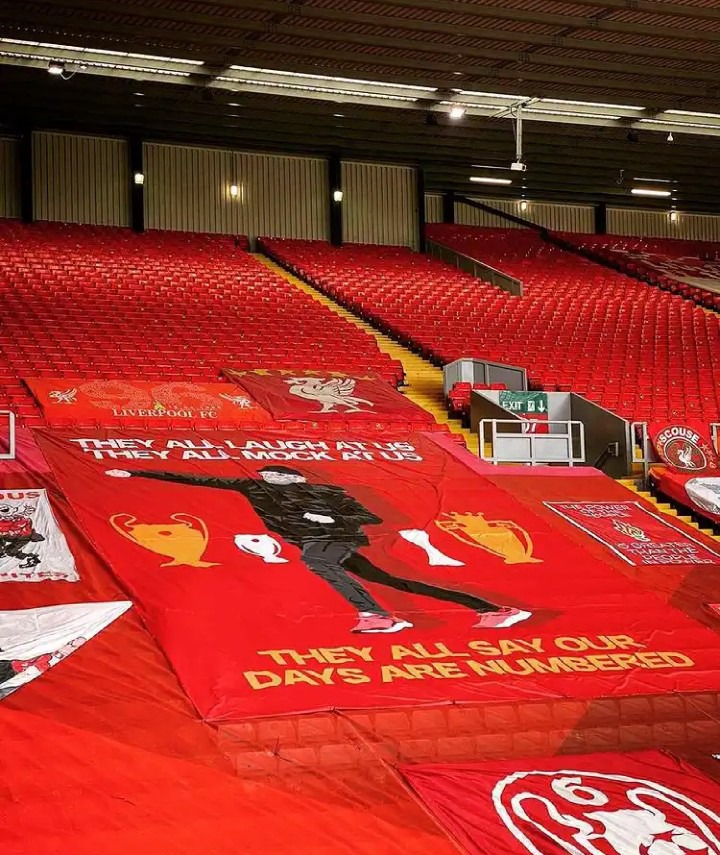 Content created and supplied by: Surdhiq (via Opera News )