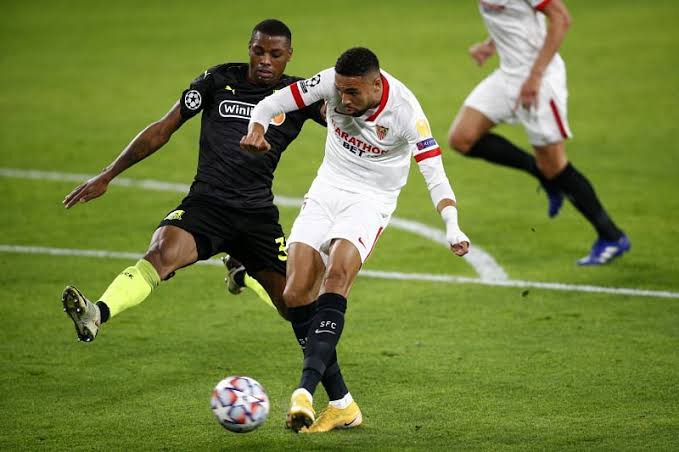 It was just 4 minutes when Ivan Rakitic scored the opening goal with a powerful shot outside the yard box of Krasnodar, giving Sevilla early lead.
Krasnodar regained position and dominated same in the first half of the game but couldn't find the back of the net and Sevilla took the lead at halftime.
Both sides wasted a lot of goal scoring opportunities when the game resumed for second half action.
Krasnodar found the back of the bet in the 56th minutes courtesy of Wanderson who was assisted by Olsson. It was intense and both teams looked sharp and hungry for goals.
The fight for all three points look like a failed mission at Krasnodar Stadium, Russian when the clock ticked to 90' with the game in play and assistant referee signaled it was 5 minutes added time.
It was almost overed before Munir El Haddadi fired a shot back when his first block and this time around it passed the goal keeper who couldn't save the Russian side.
It ended in favor of Sevilla 1-2 FT, and Munir stole the show.
Content created and supplied by: Aningej95 (via Opera News )