The Only Striker Who Never Scored A Goal In His 25-Years Football Career
What makes a striker to be called a striker indeed is the scoring of goals. He is known for no other role on the football pitch or field than to score goals, which is the determinant of his club winning matches or tournaments. Failing to score goals shows the player does worth being called a striker. At times, he is kept on the bench while sometimes, the manager admonished the club owner(s) to sell him to another club since his involvement in the team or club is of no use.
There are some football players who are not strikers, yet several goals are accorded to their names. For instance, Lionel Andres Messi is not a striker, yet he had scored over seven hundred (700) career goals both Argentina and Barcelona FC.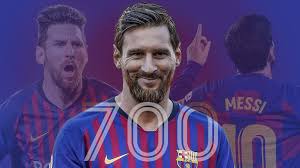 Lionel Andres Messi
Cristiano Ronaldo is another player who is not a striker, but also score over seven hundred (700) goals for just four (4) clubs such as Sporting Lisbon (Portugal), Manchester United (England), Real Madrid (Spain), and Juventus (Italy).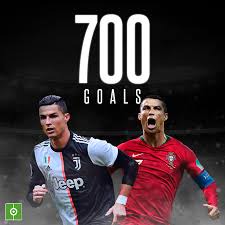 Cristiano Ronaldo
The current Chelsea FC Manager, Frank Lampard, during his football career as a player for Chelsea scored two hundred and eleven (211) goals, making him the all-time goalscorer for Chelsea FC even though he is a midfielder.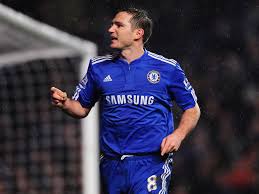 Frank Lampard
Steven Gerrard is a great midfielder and a legend for Liverpool FC. He had 504 appearances and scored a total goals of 120.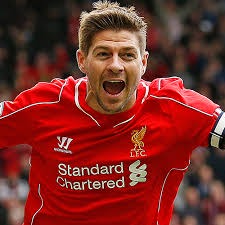 Steven Gerrard
Despite the role of scoring goals a striker is known for, there is a striker who for the whole of his 25 years footballing career, never scores a goal. He played for nine (9) different clubs, yet no goal was scored by him as a striker. He started his football career in the 1970s and ended it in the 1990s.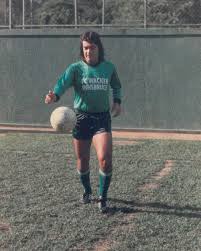 Actually, one of the major reasons for the Brazilian not scoring goals is his persistent injuries. He played in Europe, South America, and the United States. The clubs he played for are Puebla, Botafogo, Flamengo, Gazélec Ajaccio, Bangu, Fluminense, El Paso Sixshooters América (RJ), Guarany Futebol Clube, and Vasco da Gama.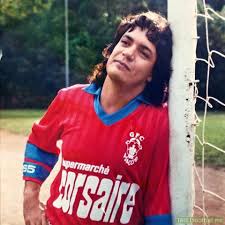 Carlos Henrique Raposo (A.K.A Carlos Kaiser)
The name of the player is no other but Carlos Henrique Raposo commonly known as Carlos Kaiser.
Source: Temitoyin144 (via Opera News )