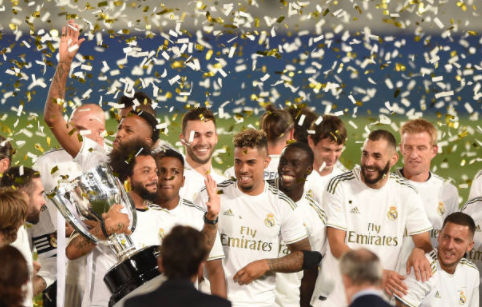 Although the league has been overshadowed by the Messi controversy, the la Liga will kick off nonetheless. Winning and losing will come to the fore once again. who will stand and who will fall?
Here's a preview of the La Liga.
Champions
With Barcelona looking like they're in turmoil, Real Madrid might have the opportunity to retain their title. after a very good post lockdown form, Real Madrid overtook their rivals and won the la Liga with quite a margin, after impressive performances from the captain, Sergio Ramos, as well as striker, Karim Benzema.
The 2020/21 La Liga will however provide a new test for all sides as Real Madrid will be looking to win the title once again, although Barcelona and Atletico Madrid will try as much as possible to battle it out for the La Liga once again.
Top 4
The top 4 race will be keenly contested this season, just like last season. The likes of Getafe and Real Sociedad had a very good stint before the season went on a break, and many saw them as huge favorites to make the top 4. but Sevilla would take no prisoners as they went on to make the top 4 and also win the Europa League.
The top 4 will most likely comprise of the regular top 3 and that one last team. here's the possible top 4: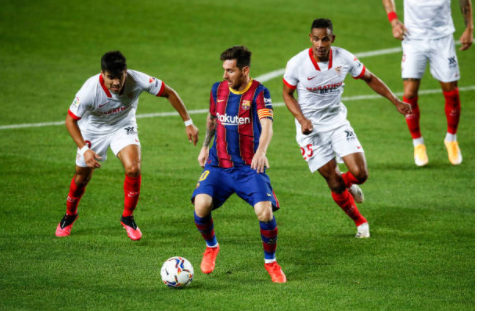 1. Barcelona
Ronald Koeman getting the Barcelona job definitely has his work cut out for him, and the crisis that has befallen the Catalan club makes it even more thoughtful for the club to consider the fact they might not be able to compete with Real Madrid for the la liga title. As usual, Lionel Messi will prove crucial to whatever they seek to accomplish, and with the Argentine not so happy at the club, they would have to hope Messi to win the title.
2. Real Madrid
The Madrid side will most likely end up as champions again, consolidating on their championship win last season. the performances of Sergio Ramos and Karim Benzema will also prove important for the team once again as they bid to retain their title. In addition, they would have a fit Eden Hazard at their disposal to lead them, as well as Marco Asensio and possibly Luka Jovic. possible champions.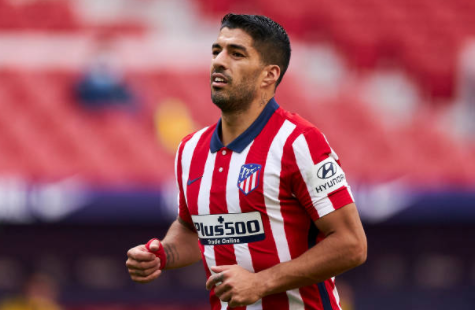 3. Atletico Madrid
Diego Simeone's men will once again come to the table with their defensive abilities and winning games thanks to the solidity at the back. Like last season, Jan Oblak will prove important, and the likes of João Felix, Luis Suarez and Diego Costa will definitely be important to whatever they seek to accomplish this season.
4. Real Betis
Under the guidance of Manuel Pellegrini will definitely be one that makes Real Betis favourites a champions league spot this season. While their rivals, Sevilla, might have blitzed to the top 4 spot last year, the lack of European football distraction will possibly improve their competition chances.
The fourth spot will definitely be coveted, and other teams will definitely be in the run-in. for one, Villarreal, led by Unai Emery will definitely put their heads in, especially with the acquisition of Dani Parejo and return from injury of a number of players; Real Sociedad, who have been able to find a new breath of life; Getafe, who have been able to make the best of their resources and compete for a European place the last two seasons; and Athletic Bilbao, who have found a way to replace former talisman, Aritz Aduritz.
Relegation
The relegation battle is one that is often interesting to watch. over the years, clubs that have been promoted to the La Liga have found it difficult to adjust to life at the top level.
1. Valencia
The Andalusian club has found itself in a difficult position financially, which has resorted to the club selling some of its best stars, such as Ferran Torres, Rodrigo, Francis Coquelin, as well as letting former captain, Dani Parejo go on a free to Villarreal.
While the likes of Jose Gaya, Max Gomez and others might still be at the club, the lack of stardust and fear factor might come back to haunt them. for example, Espanyol got relegated last season after letting Gerrard Moreno and Borja Iglesias leave, thereby leaving themselves stranded for goals.
2. Real Valladolid
Although they have been able to punch above their weights, Valladolid have also flirted with relegation for about two seasons now. a very good side, but if they aren't careful, they just might drop like various sides before them.
Owned by Brazilian legend, Ronaldo, one would expect investment in the team, but, would it be enough?
3. Celta Vigo
Celta have also flirted with relegation for the past two seasons now.. in both seasons, Iago Aspas has been crucial to them staying up. in the 2018/19 season, he opted not to leave, despite a very tempting offer and guided the club to safety - emerging as the top-scoring Spanish player. last season, despite the addition of Dennis Suarez and a number of players, they were extremely lucky to have escaped relegation.
This season, will they beat the drop? Newly promoted sides, Cadiz and Huesca will also be in the run-in, possibly.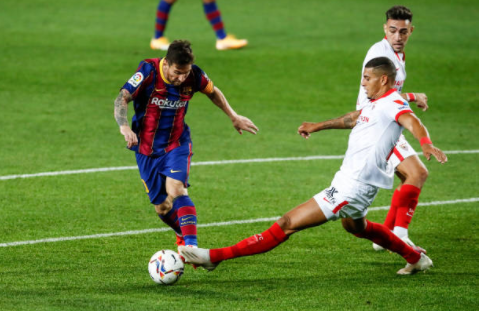 Best player
This season might see the evolution of the league, especially with Messi not particularly wanting to stay at Barcelona but opting for that. this means his performances might not be as great as it used to be, thereby paving the way for someone new to stake a claim for the award.
Real Madrid stars Karim Benzema, Sergio Ramos and probably Eden Hazard might have a shout in being the best players this season. in addition, Barcelona's Griezmann would also be key for the Catalans. João Felix, after a contrasting first season will definitely want to come to his own at this point and will definitely give his best this season.
Other contenders will be: Gerrard Moreno, Iago Aspas, Dennis Suarez, Phillipe Coutinho and a few other players.
Top scorer
Messi as always would have a stake in this ranking as well, being the top scorer last season, as well as the la Liga all-time top scorer. if anything, the Argentine would be one of those to look out for as his finishing is next to none. last season, what was impressive was the fact that he didn't start the season and still ended up with the most goals and assists.
Karim Benzema would also have a say in this season's top scorer awards. finishing second last season, he would be gunning for the top scorer award this season. Gerrard Moreno of Villarreal will definitely be key for the club as he is also the club's talisman. Valencia frontman, Maxi Gomez will also have his own say in the team, as he has a keen eye for goal.
In addition, Diego Costa and Alvaro Morata would put in the work, and Iago Aspas will also lead the lines for Celta Vigo. it should definitely be a good race.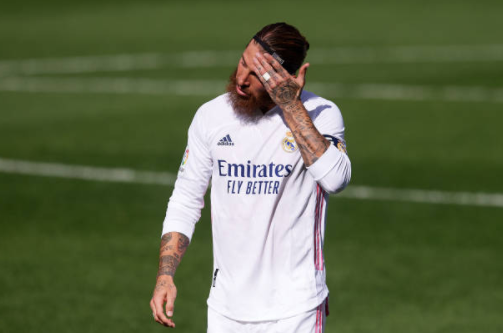 Likely to get sacked
Sack race in La Liga is always interesting as most clubs always expect the best from their managers. last season, Valencia sacked former manager, Marcelino, despite the fact he led them to the Copa del Rey title the season before.
Once again, all eyes will be on Valencia who have sold some key players. New manager, Javi Gracia, definitely has his work cut out for him and he would have to try to navigate the dark and hostile waters before him. Eyes will also be on Unai Emery who was sacked at Arsenal last season and was a shocking appointment for many when announced by Villarreal.
An outsider might also be Ronald Koeman, who has taken up quite a challenging role at Barcelona.
Surprise of the season
In terms of surprises, eyes will definitely be on Levante, who had a decent post lockdown form and will be looking to improve on their form this season to shock the league.
Valencia could definitely pose a surprise for the league, negatively though. Being a top team, they might not have the same level of form they had last season, especially with the sale of their key players. One might also look out for the newly promoted sides as well for surprises.
Who win win La Liga this season Real Madrid or Barcelona? leave your thoughts in the comments.
Content created and supplied by: TosinSports (via Opera News )