Messi fan blasts Ronaldo on Facebook over a cartoon picture, Checkout what he said.
Football matches across Europe resumed yesterday, after the players came back from the international break, where they spent about two weeks. Yesterday's fixtures were a worthy sight to behold, but the outcome of some of the matches were not all that good. Big teams like Barcelona, Madrid, Arsenal, Chelsea, and Liverpool did not deliver as was expected of them. Both Barcelona and Madrid lost to a very weak team, which is quite shameful.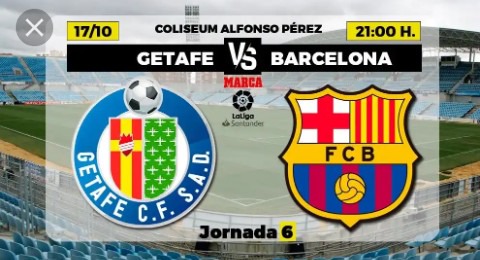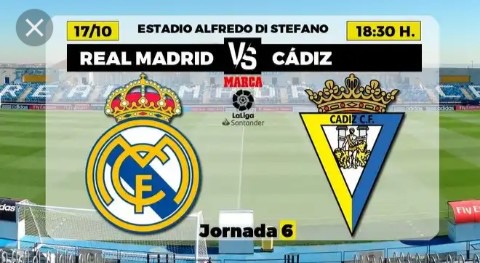 Reacting to the matches played by Barcelona and Real Madrid, Goal.com shared a cartoon picture on Facebook, where Cristiano Ronaldo was seen laughing at Messi of Barcelona, and Ramos of Real Madrid. Here's the picture below;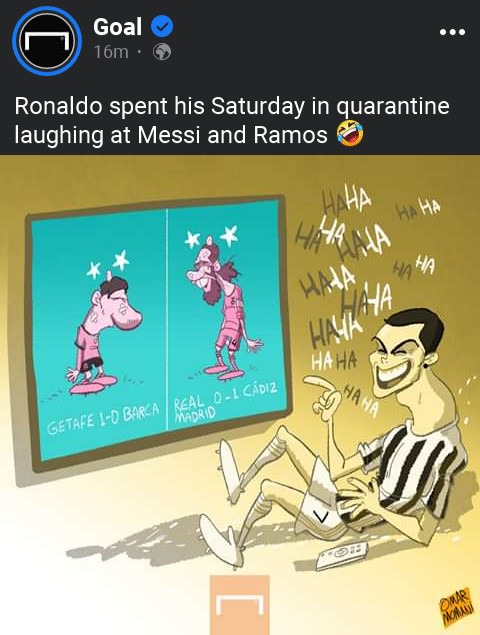 As we all know, Ronaldo contracted the Corona virus while on international duty, so he was absent for Juventus in yesterday match, as he was in quarantine. Many people reacted to this picture; Ronaldo fans saw nothing wrong with it, while Messi fans were angry and were quick to voice out their anger, by blasting Ronaldo. Below is a screenshot of what a Messi fan said that got others reacting;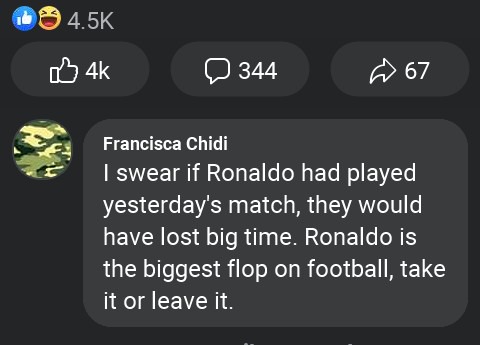 He claims that Ronaldo is the biggest flop in football, while also alleging that he would have lost had he played yesterday's match. I could feel the anger in that comment, and it seems he felt insulted by that picture of Ronaldo laughing at Messi.
And this brings up again the argument of who's actually better between Ronaldo and Messi, an argument which have lasted for decades. To me, Messi is actually the best. Ronaldo has quite been successful because of the support he gets from his teammates, which Messi doesn't gets. Please leave a comment on your own thoughts of Messi and Ronaldo, also follow me for more interesting updates.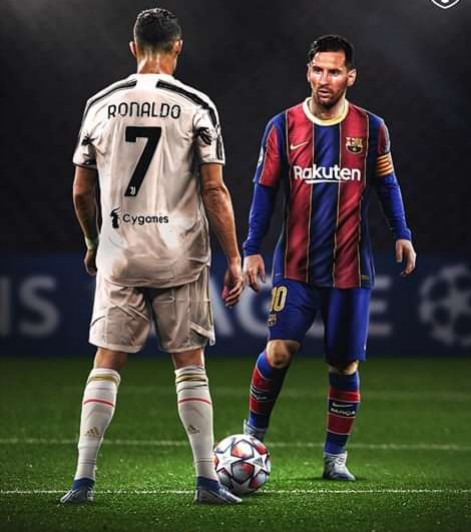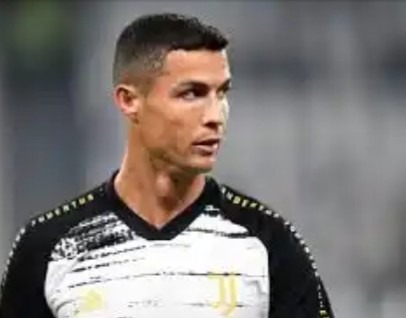 Content created and supplied by: Emmanuel_C.O (via Opera News )