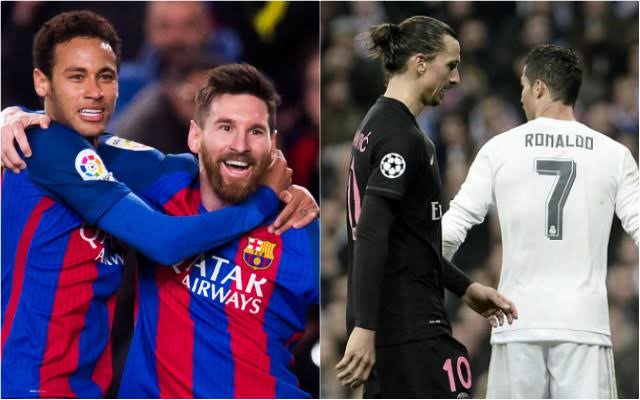 Footballers, cyclist, boxers, among others, cannot be separated from being followed or liked by people who follows different games. Often time, athletes that appears on one social media platform or the other often attract more followers as a token of being loved or sign of appreciation of their exploit in their chosen game.
Recently, popular football player, Cristiano Ronaldo, clocked 500million followers on all his social media platforms, making him the most followed athletes all over the world. However, their are other sports men, who make use of social media platform, Instagram and have more fans too, though not as .much as that of Ronaldo but are following him closely.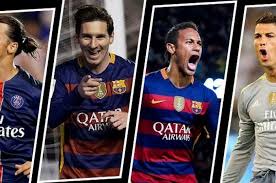 Instagram is an American photo and Video sharing social networking service owned by Facebook, created by Kevin Systrom and Mike Krieger. It has been used by many artist to promote their songs, while athletes often use it to show their new look, or show the pic of their what's going on in their personal life, like attending a party and the likes.
Instagram was first launched on iOS in October 2010, before the Android version of it was released in April 2012. Users of Instagram can upload media that can be edited with filters and organized by hashtags.
Pictures or video posted on Instagram can be shared publicly or with pre-approved followers.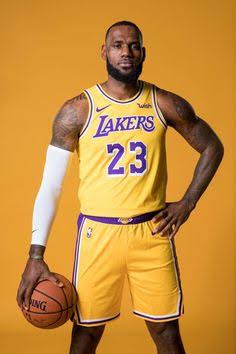 In terms of top 10 athletes with most followers on Instagram, footballers dominate the list with 8 representatives, there's one cricket player and a basket ball player. Below is the full list of top 10 most followed athletes on Instagram and the number of their followers.
1. Cristiano Ronaldo 263million followers.
2. Lionel Messi. 185million followers.
3. Neymar. 146million followers.
4. Virat Kohli. 97.8million followers.
5. Lebron James. 79.6million followers.
6. David Beckham. 65.4million followers.
7. Ronaldinho. 53.7million followers.
8. Kylian Mbappe. 47.3million followers.
9. Zlatan Ibrahimovic. 46.6million followers.
10. James Rodriguez. 46.5million followers.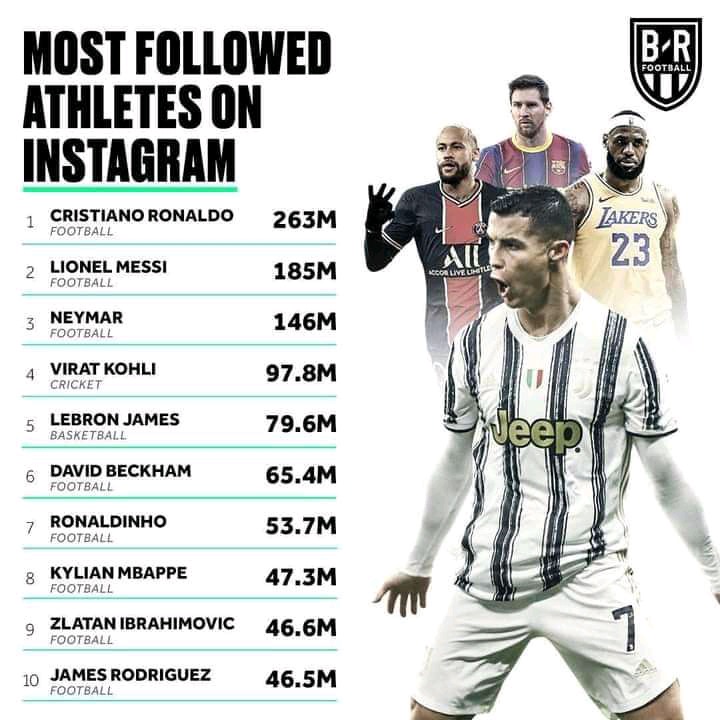 Content created and supplied by: Vicay19 (via Opera News )