Unwanted time at FC Barcelona, ​​Ousmane Dembélé has put everyone in his pocket and is said to be on the verge of being rewarded with a contract extension. 
Since recruitment in the summer of 2017 to fill the void left by the departure of Neymar at PSG , Ousmane Dembele could not, until this season, will be distinguished only by flashes of genius.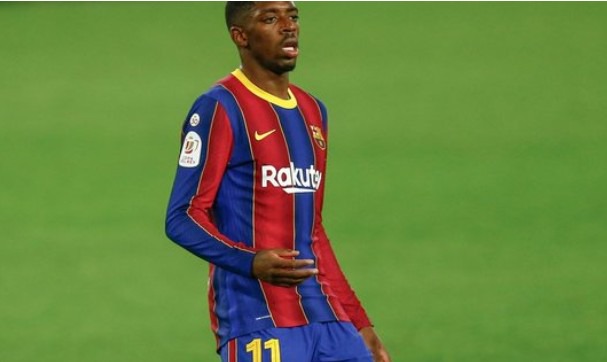 Indeed, regularly injured, the tricolor world champion showed an irregularity that bothered FC Barcelona . 
Moreover, in the great Neymar soap opera in the summer of 2019, Dembélé could have been used by Barca to set up an XXL exchange. 
Finally, Ousmane Dembélé remained at the club culé and shows the full extent of his talent under the orders of Ronald Koeman this season, evidenced by his recent performances against Sevilla FC in the King's Cup and in the league in particular. 
But how did Dembélé change the situation? 
Dembélé got everyone to agree, and could be extended
According to ESPN, Ousmane Dembélé has managed to get everyone to agree at FC Barcelona by changing his diet now based on red fruits and vegetables among others. 
The FC Barcelona striker would have hired a French chef specializing in the nutrition of high-level athletes. 
In addition, Dembélé would have changed his personal habits and his sleep pattern in particular. Which would explain his recent performances and the fact that he is left alone by constant injuries. Amply satisfied with the performance of Dembélé , FC Barcelona would now be inclined to the idea of ​​offering him a contract extension, his running until June 2022.
For his part, the player would be very happy at the Blaugrana club, but discussions for a new contract will have to await the election of 'a new president this Sunday. 
Content created and supplied by: DejBidem (via Opera News )