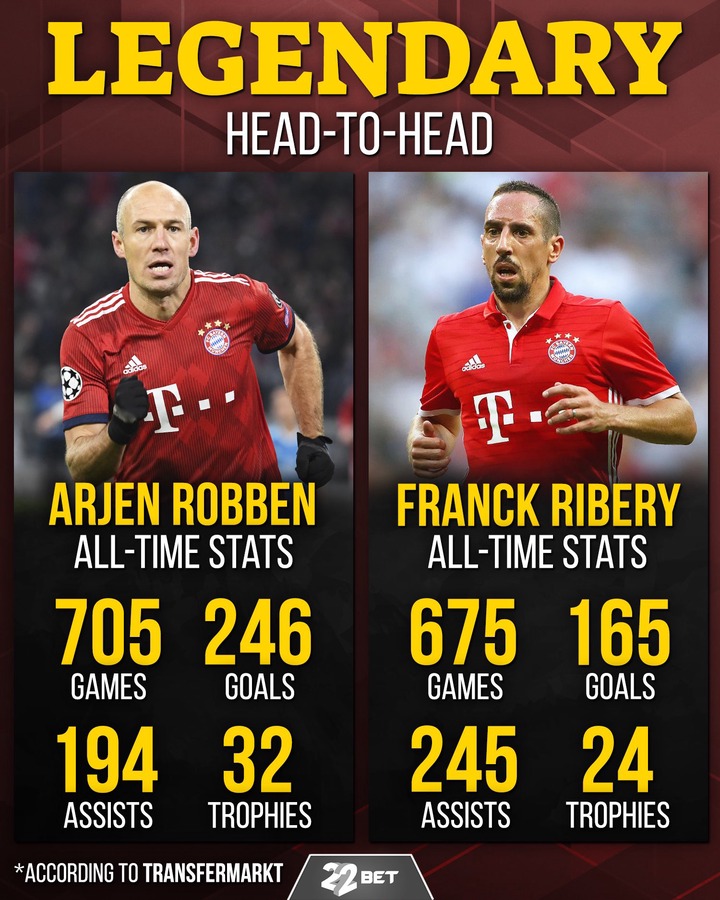 Arjen Robben is a professional Dutch footballer who plays with the Eredivisie club Groningen as a winger and captain. He is renowned for his dribbling ability, pace, control of the ball, and long-range shots, Robben is known in his prime to be one of the greatest players of his generation and one of the best wingers in the world. He has played a total of 705 games and with 194 assists, scored 246 goals. He was awarded 36 trophies.
Frank Ribery is a professional French footballer who plays for Fiorentina's Serie A club. He plays primarily as a winger, preferably on the left side, and is known for his pace, energy, skill, and accurate passing. Ribery has been described as a fast, tricky and outstanding dribbler player who has great control of the ball at his feet.
While with Bayern, he was known on the world stage as one of his generation's best players. He has played a total of 675 games and with 245 assists, scored 165 goals. He won 24 trophies.
Content created and supplied by: Heisfrisky (via Opera News )