The Igbo Boxer that walks to the ring with Masquerade, see photos of him that proves he is a good fighter.
Texas Super-middleweight champion, Chukwuyekwu Ralph Igbokwe also known as Trouble is never ashamed of showcasing his roots, just like other popular Nigerian boxer like Anthony Joshua, Ralph Igbokwe is also a notable me in US, his ability to win fights gave him a good reputation across the globe.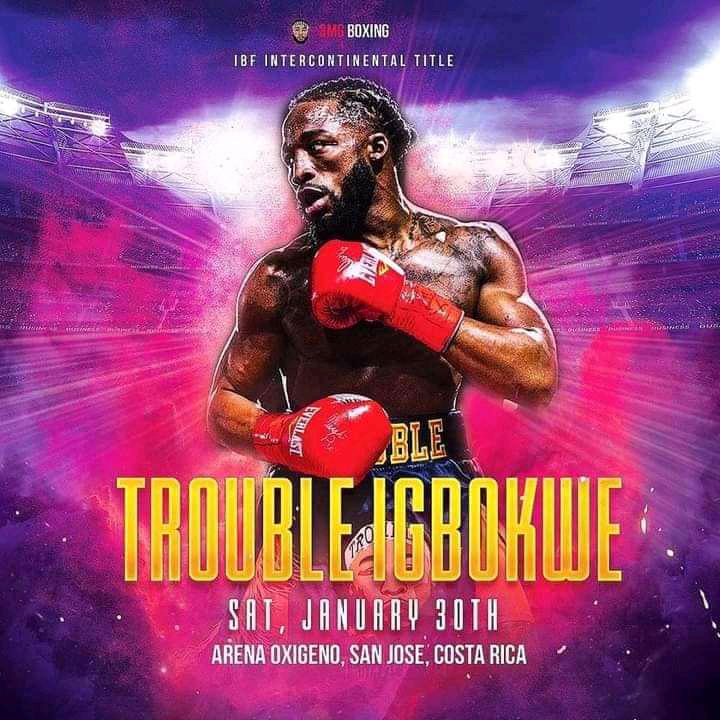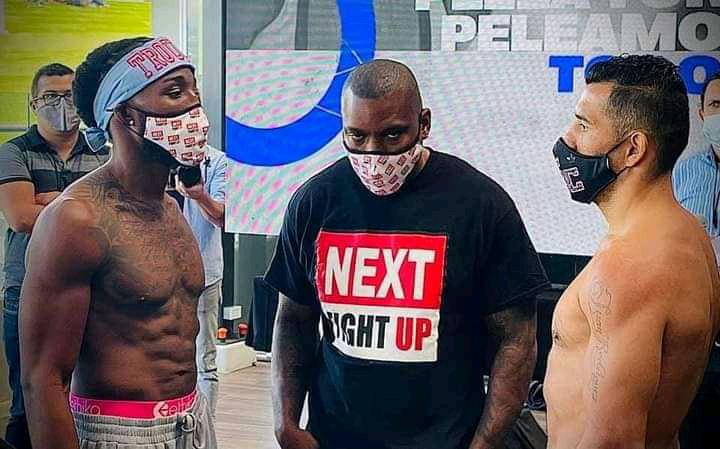 Chukwuyekwu Ralph Igbokwe who is a native of Enugu-ukwu in Anambra State, is one talented and unique fighter who's using his Igbo traditional masquerade attires to sell himself and also make his people proud.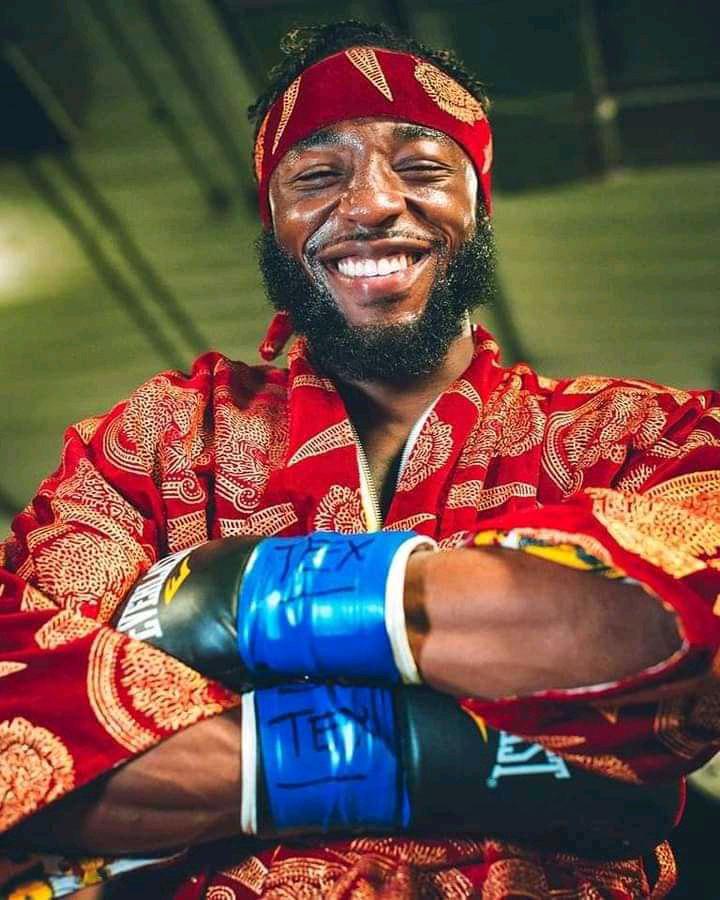 The isiagú regalia is an Igbo traditional attire for men and Chief's whenever this attire is rocked people sees you as responsible Igbo indigen and Chukwuyekwu is promoting this attire in Houston, Texas United States by always appearing with masquerade whenever he is about entering the ring.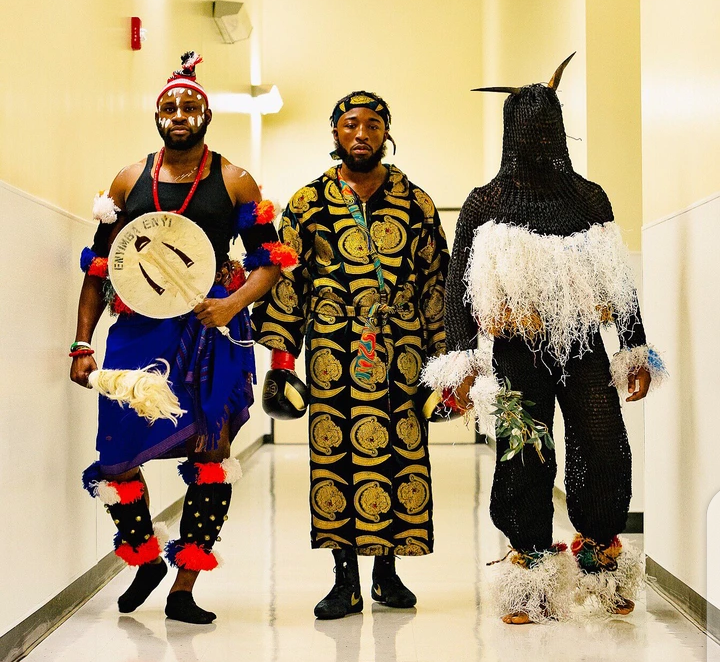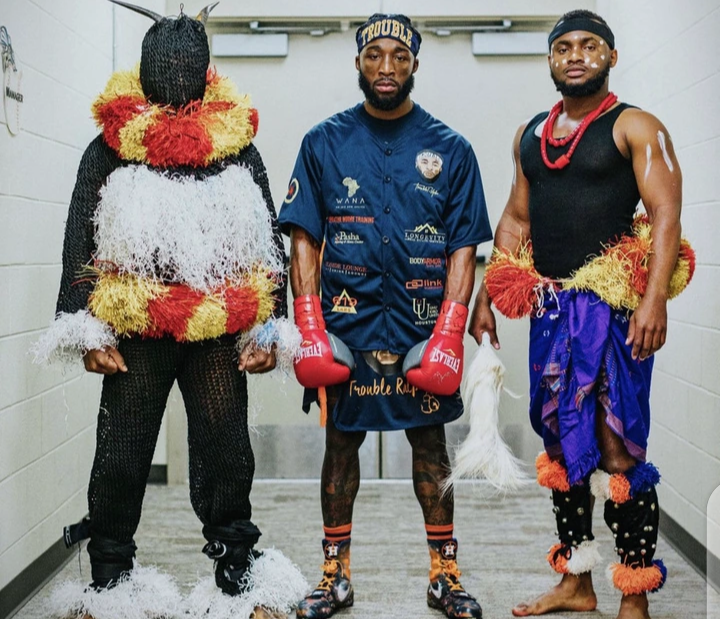 So many times the boxer have uploaded photos photos of his mother blessing him before entering the ring, his trust in God has also led him to so many victories and more to come, below are some photos of him and his mother praying.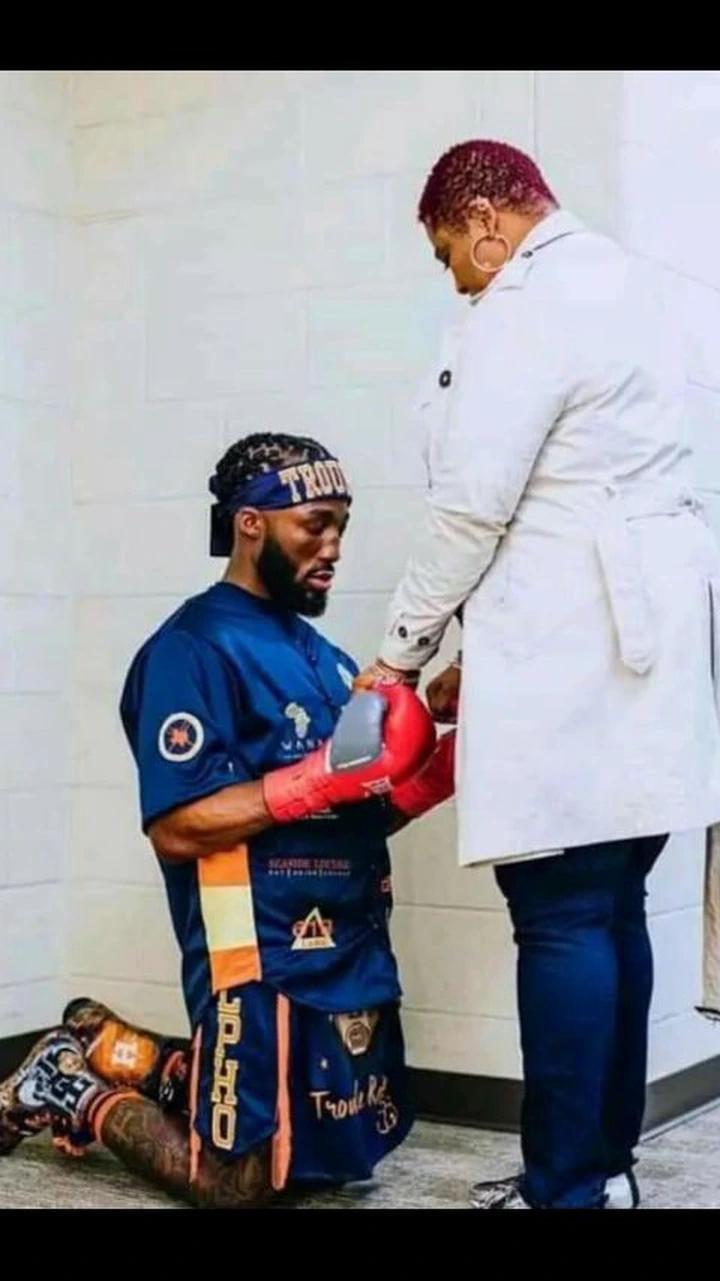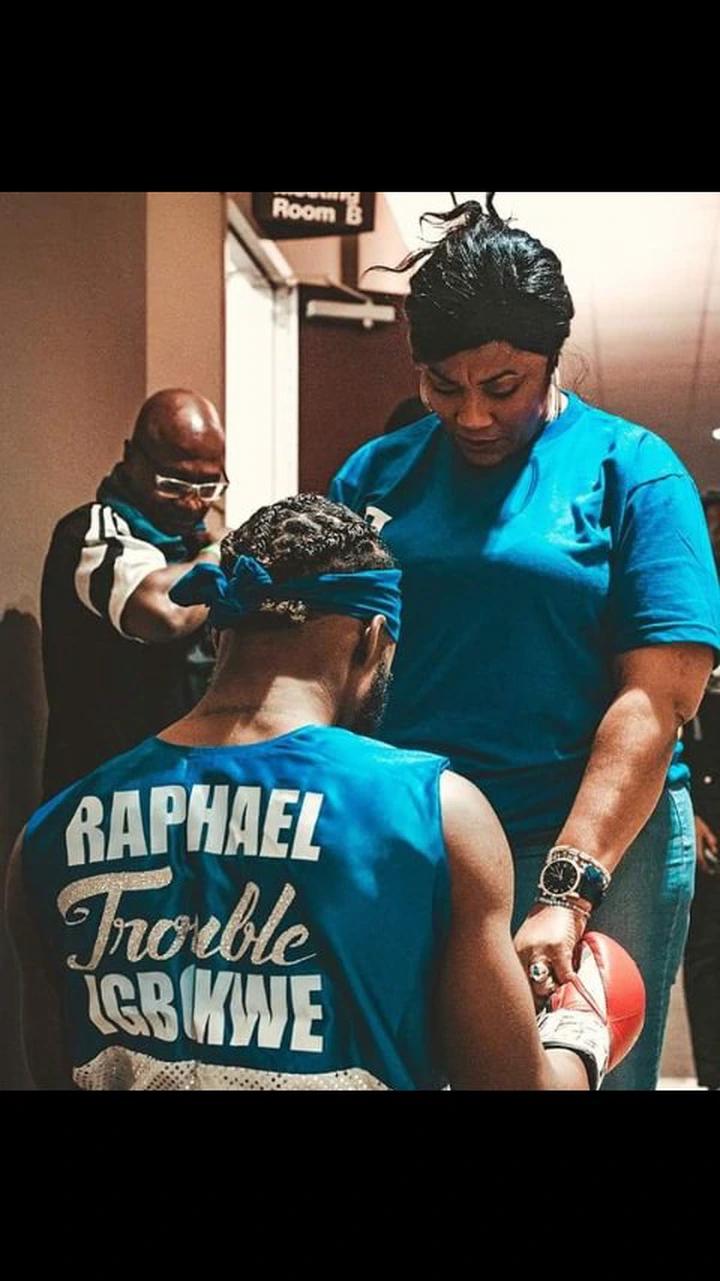 Nigerians are really blessed with so many talents, most of this talents have given the nation good name among the world leading development countries. If I was a boxer and I came across this Igbo Boxer at first I might decline the fight because of the Masquerade he normally appears with.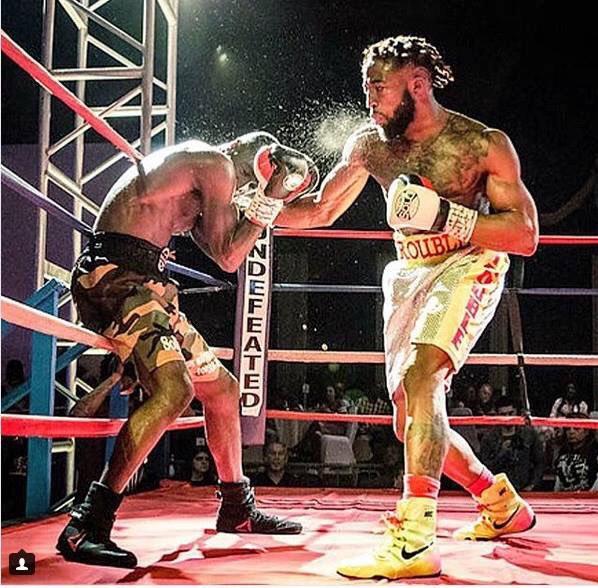 With hard work and prayers, Chukwuyekwu might become famous and known like other top Boxers, we pray he succeed in whatever he does.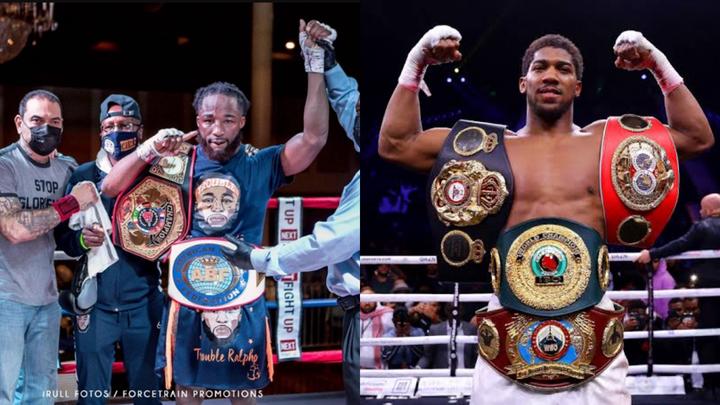 Do you also support people like Chukwuyekwu? Your answer should be yes because God has blessed Nigeria with another great fighter who will take the name of the country to another level.
Content created and supplied by: Amici (via Opera News )