Welcome to my page, I'll highly appreciate if you can help me click on the like and follow buttons above for more news and updates, thanks.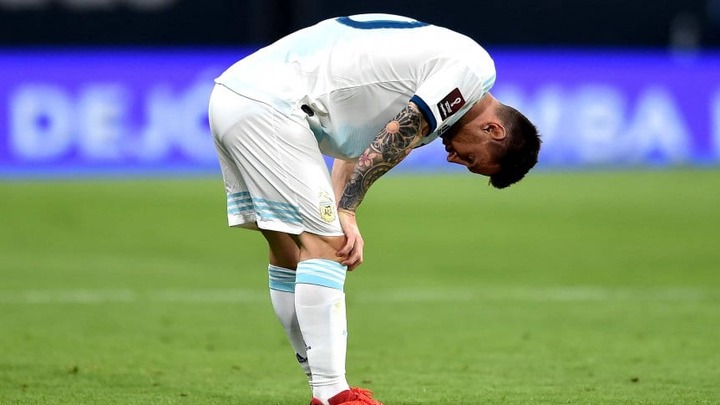 Lionel Messi had stomach discomfort during the Paraguay game.
The team doctors gave him chewing gum to eat.
 Messi has chronic rhinosinusitis which is persistent symptomatic inflammation of the nasal and sinus mucosa.
 Test will be conducted subsequently and the nature of the complication will be determined 
Lionel Messi might be out for 3 weeks or More once the test is concluded but there is still a little chance he might not be out injured since the complication is minor 
 PCR Test has also been taken. Result will be out in 24 hours.
"Barcbuss" tweeted about messi's stomach ache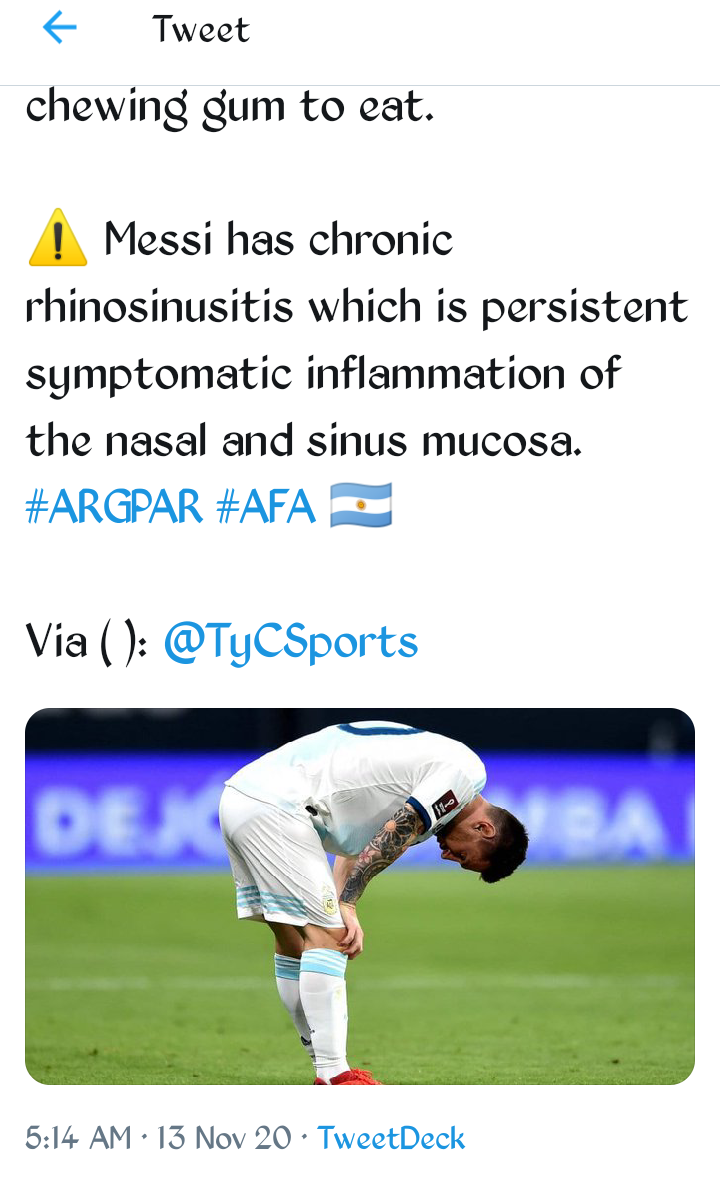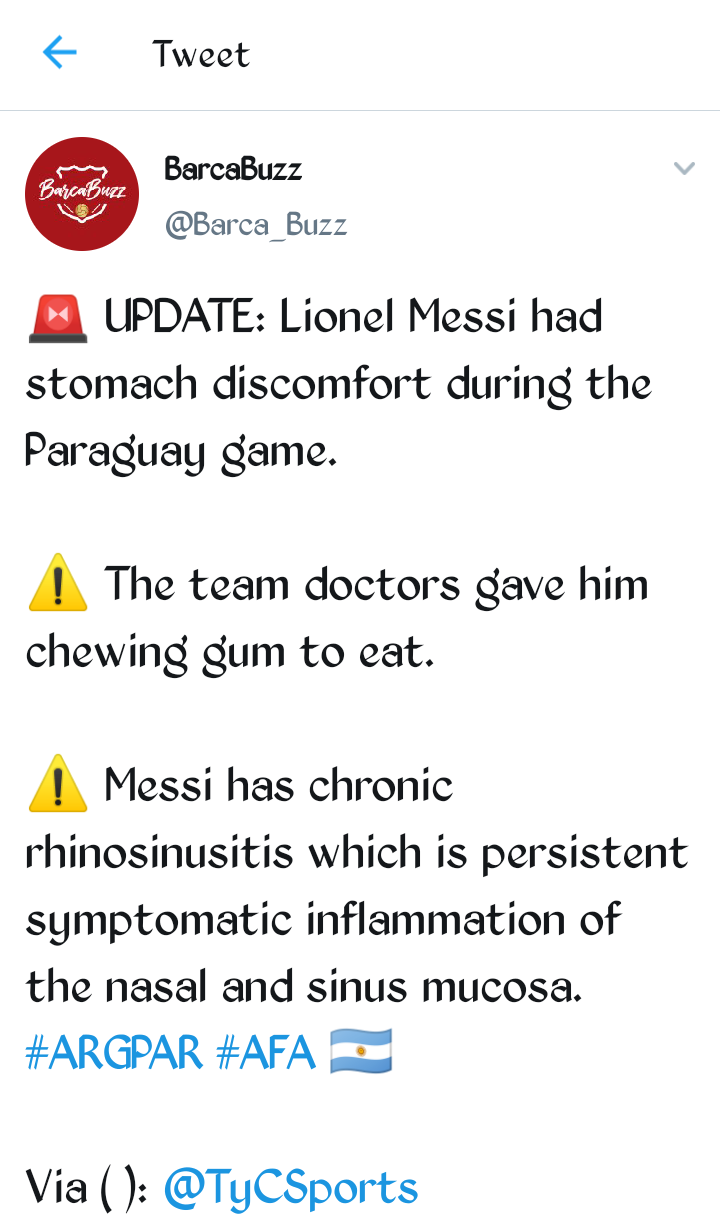 What are your thoughts on this? Drop a COMMENT.
FOLLOW me for more updates.
Don't forget to LIKE and SHARE this so others can see as well.
Content created and supplied by: ShugaMedia (via Opera News )