Understanding is very important to the life of a christian. It determines the kind of results you get at the end of the day. Doing something without understanding why you're doing it, will affect your passion and dedication to what you are doing.
Today, during the Week Of Spiritual Emphasis of the Living Faith Church (the Week Of Spiritual Emphasis is a special three day fasting and prayer program at the start of the month), Bishop David Oyedepo preached a message titled Fundamentals Of Kingdom Wealth.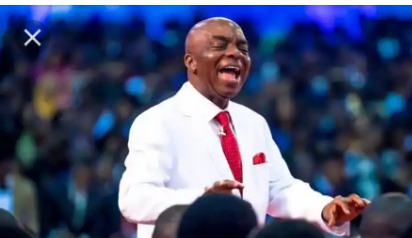 He said that one of the mentalities you must possess if you want to see the returns of your giving is this: You must recognize that your giving I not a financial donation to help the church; rather it's a spiritual transaction that answers in heaven. He gave the example of Abraham, who obeyed God by taking his son for sacrifice. He said God responded and showed him a lamb. He also gave the example of David, who sacrificed to God a sacrifice that costed him, and the angel was commanded to "stay now thy hand" as concerns the plague.
"God will never be in need," the Bishop said. "It breaks my heart when I see preachers making it seem as if God needs the people's money for His agenda to be done. Do they know the kind of God they serve?"
The Bishop then quoted from Jeremiah 17:5-6 that says:
"Thus saith the LORD; Cursed be the man that trusteth in man, and maketh flesh his arm, and whose heart departeth from the LORD. For he shall be like the heath in the desert, and shall not see when good cometh; but shall inhabit the parched places in the wilderness, in a salt land and not inhabited."
"How can God who said this now go back to ask for the help of the same man that he said is unstable?" Bishop Oyedepo continued.
He went on to quote Psalms 50:9-12 which says:
"I will take no bullock out of thy house, nor he goats out of thy folds. For every beast of the forest is mine, and the cattle upon a thousand hills. I know all the fowls of the mountains: and the wild beasts of the field are mine. If I were hungry, I would not tell thee: for the world is mine, and the fulness thereof."
"This is the God we serve! God will never need your help."
Bishop Oyedepo continued by describing the level of financial dominion the commission, Living Faith Church has enjoyed.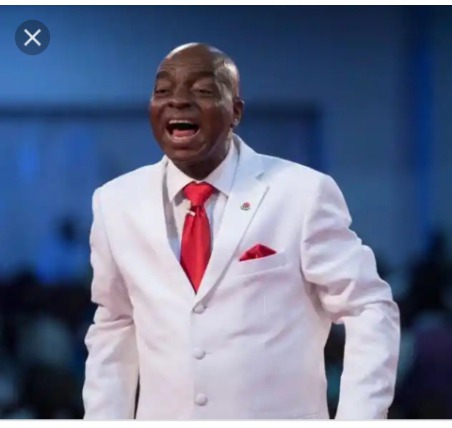 "This church has never knocked on any member's door to ask for a donation. We have never taken a loan from any bank. We have never borrowed money for any project; and we are a project church! We keep making projections and making projects. Even if you say you will not pay your tithes again, God's agenda will still be done. He said 'my own arm brought me salvation', so even if you say you will not pray for the unsaved or reach out to them, his agenda will still be done."
Bishop Oyedepo then went on to explain the point of our giving.
"Your giving is just an opportunity given to you by God to be openly rewarded for your secret engagement. If you are wise, you're wise for yourself. If you give, you're giving for your benefit. If you don't give, it's still for yourself. Check Deuteronomy 28 and count the number of times God said "you". Everything you do is for yourself."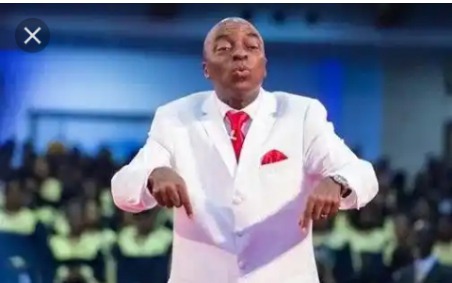 Bishop Oyedepo ended by saying that serving God and the interest of the kingdom with your financial resources endears you to God, and enables you to thrive in hard times.
Content created and supplied by: LaVictoria (via Opera News )