Football is a sport that was born out of competitiveness. Matches against major opponents are always significant and elicit a great deal of emotion. Football fans are devoted to their team, and every fan's ambition is to attend a derby match. We've compiled a list of the top 10 most crucial football derbies for you, in no particular order.
Celtic and Rangers supporters despised each other for a variety of reasons, one of which was their religious beliefs. Celtic was created by Catholic Church members, while the Rangers are made up of Protestants. The first encounter between these sides took place in 1888, and the rivalry has only grown since then. In 1927, a major brawl between fans involving 2,000 persons took occurred. Fans have calmed down in recent years, yet they still loathe each other.
2. Arsenal vs. Tottenham Hotspur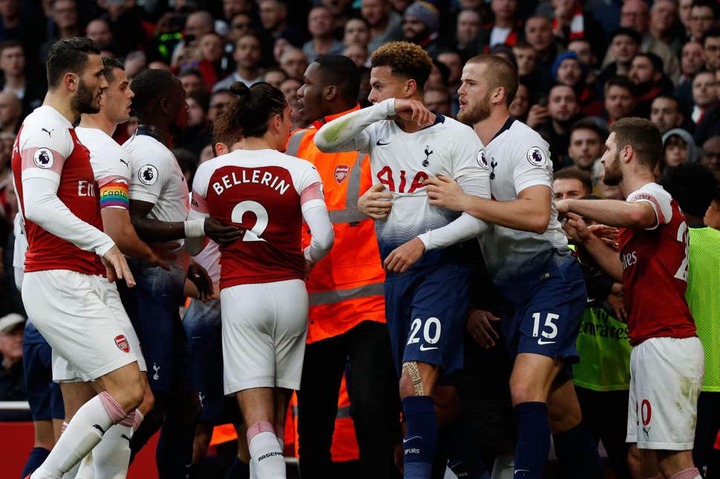 In comparison to some derbies, this isn't a big deal. It rarely decides a title, and the distance isn't even that great: the Emirates is four miles closer to Waterloo than White Hart Lane (with apologies to non-Londoners for that metropolitan reference). Chelsea's recent domestic and continental success means neither team can confidently claim to be the finest in the city. Nonetheless, it clearly matters a great deal. It's the most high-profile derby in London, featuring two teams with millions of fans worldwide. They've only been separated for one season since 1950, and familiarity has bred dislike, especially as the Premier League stakes have risen – and, arguably, as the fan base has become less parochial and more geographically varied.
3. Panathinaikos vs. Olympiacos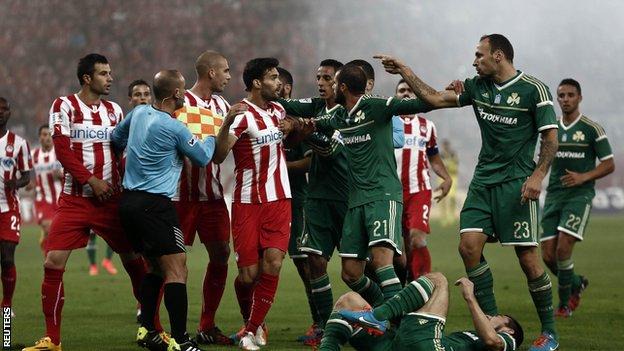 The cities of Athens and Piraeus were connected by eight miles of siege-resistant fortifications two and a half millennia ago. Now, a match known as the Derby of the Eternal Enemies, or the Mother of All Battles, has brought their teams together in mutual hatred. Panathinaikos, one of Greece's oldest teams, was founded to represent Athens' upper society; Olympiacos, on the other hand, drew its supporters from the laboring port city of Piraeus. The two are Greece's dominant teams, having won 64 of the 83 national league titles; no other champions have been crowned since 1994. The derby, which now boasts no away fans but lots of riot police, fireworks, and tear gas, does not appear to have been soothed by this disparity.
4. Inter vs. AC Milan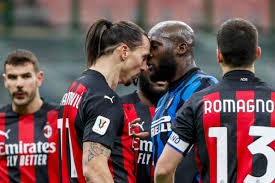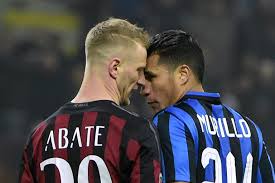 One of football's most well-known rivalries isn't what it seems. The fanbases aren't particularly divided by geography, class, politics, or religion (although this wasn't always the case), and they coexist pretty happily (usually). Milan began as the Milan Cricket and Football Club in 1899, but a split occurred nine years later when some members wanted to acquire international players, leading to the formation of Internazionale Milano. The inaugural Derby della Madonnina was held in Switzerland, which is somewhat apt. Despite the fact that the two groups of fans are normally friendly rivals, tensions have risen on occasion. The ultras signed a deal to moderate the violence after a fan died in 1983, but it can still flare up literally. Milan goalkeeper Dida was wounded by a firework during a 2005 Champions League match, and the police have been known to use tear gas on boisterous spectators.
5. Porto vs. Benfica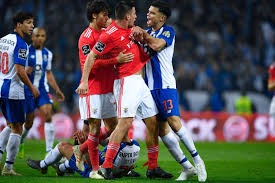 Football derbies are the world's most ferocious rivalries. Liga NOS is not widely regarded as one of the top leagues in the world to watch on a regular basis, but when Benfica and Porto meet, there is always a lot more focus on the game at hand. It's simple to understand why. You can start with the party animals who live for derby day, but with both sides being the cream of the crop in their division, it's also a game where more than just three points are on the line, with the outcome serving as a clear springboard to title triumph. The O Classico has grown into one of football's most storied rivalries due to more than simply the rivalry between the two teams. That was sparked by the fact that Porto and Benfica, both based in Lisbon, symbolize the two largest cities in the country, but also by the different styles of their supporters, with Benfica being the showboaters and Porto fans being the grafters. When the two teams meet, expect a variety of fireworks, but Porto is currently the more successful in the fixture.
6. Real Madrid vs. Barcelona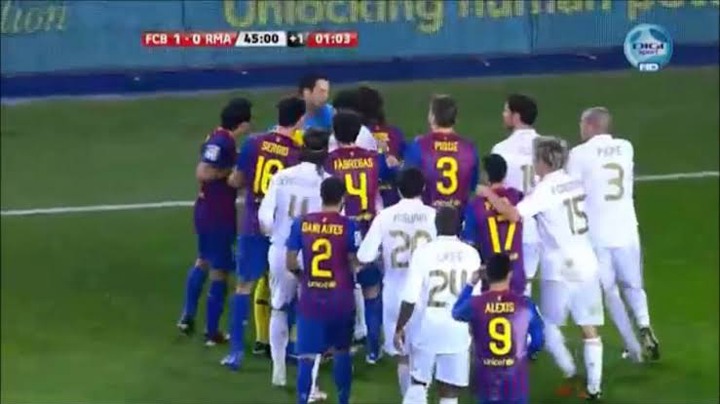 "Catalonia is a country, and FC Barcelona is their army," says Bobby Robson, summarizing the beef at the heart of this rivalry. Catalonia is an autonomous community within Spain (though current political turmoil may change that), and while Barça's players don't normally take to the field in tanks, the world-famous football team is the most obvious display of Catalan pride. It had always been that way, which created problems for Franco, who preferred everyone to knuckle down and act like simple Spaniards. Catalans, like the Basques, felt suffocated by a centralised government that attempted to outlaw their language and culture. Because protesting against a government run by a General is rarely prudent, Real Madrid served as a cipher for the regime, with football serving as a focal point for the discontent. They're also the biggest and best club in Spain, having won 57 of the 88 national league titles (Madrid 34, Barcelona 26). This is undoubtedly the most eagerly anticipated and widely anticipated sporting event on the planet.
7. Liverpool vs. Everton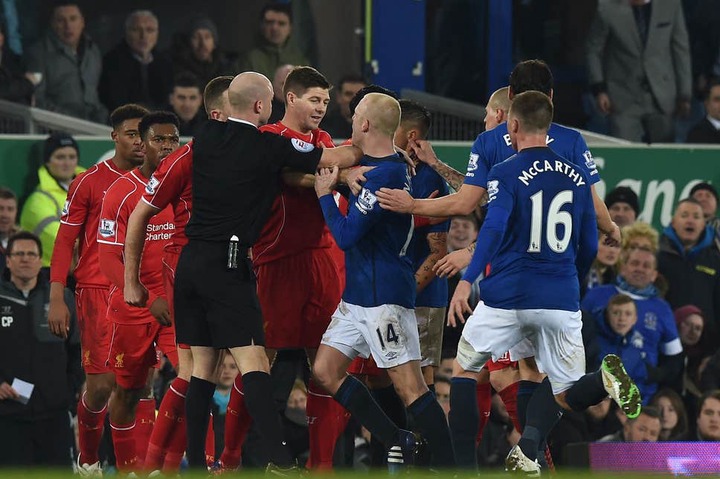 For years, this all-Liverpool match was known as the 'friendly derby,' because Liverpool and Everton fans were sometimes found in the same household. During the 1980s, they dominated England's first flight, to the point where, in the 1984 League Cup final at Wembley, the two sets of supporters sang shouts of "Merseyside" However, in recent years, the match has gotten a little more heated, and at the time of writing, it has seen the most red cards of any game in English football. Much of the animosity derives from English clubs' exclusion from Europe following the Heysel Stadium catastrophe in 1985. Everton were the defending English champions and had high hopes of winning the European Cup, but they were never given the opportunity to compete. The rivalry has only become worse since then.
8. Roma vs. Lazio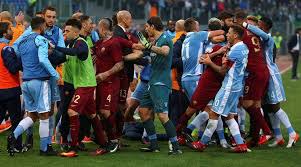 Staying in Italy for another encounter, there's no denying the significance of the Derby della Capitale for both teams involved. The sad fact is that these two well-known clubs have only won five Italian top-flight titles between them, therefore the outcome of their matches is unlikely to influence the Serie A title's outcome. Instead, it's all about the local pride we mentioned earlier, with the winners claiming ultimate bragging rights until the next game. Of course, the lack of significance of the result on a national level adds a little of spice to the match, with both clubs wanting to establish they are the best team in the capital city. It's also impossible to discuss this match without mentioning Lazio's 'Ultras,' the club's most vocal supporters. They've been known to demonstrate far-right inclinations in the past, including banners with Nazi emblems and racist chants directed against any black Roma players. The rivalry is further complicated by the political disagreements between the two groups of fans.
9. Manchester United vs. Manchester City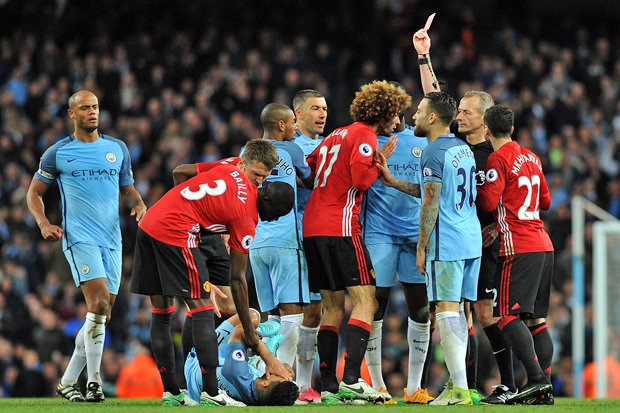 This one could be dubbed the noisy neighbors versus the prawn sandwich brigade, but it's better known as the Manchester Derby. It all started in 1881, when St. Mark's (Manchester City) hosted Newton Heath (Manchester United) in a match that was afterwards described as "a nice game" in the press. That characterized up the early years of this rivalry, with many fans switching sides week to week until the end of WWII, when allegiances were entrenched. Things took a decidedly bad tempered turn in the 1970s. In one match, George Best shattered Glyn Pardoe's leg, while Mike Doyle and Lou Macari were both sent off for aggressive behaviour in another. It hasn't slowed down much over the years; see Roy Keane's premeditated foul on Alf-Inge Haaland in 2001 for proof. Manchester United's success in the 1990s and 2000s fueled animosity between the two clubs, which was worsen when Manchester City became one of the richest clubs in the world.
10. Real Madrid vs. Atletico Madrid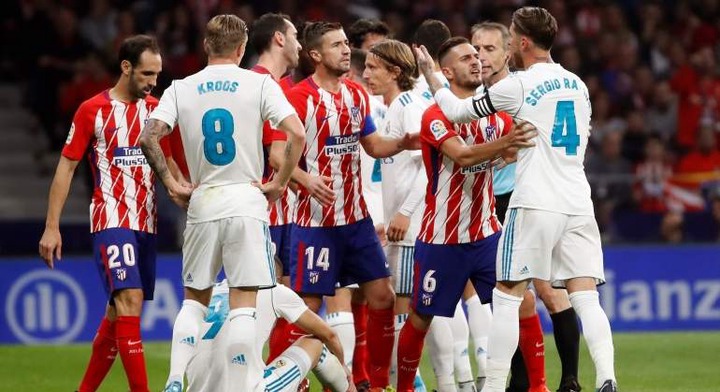 This list is certainly subjective, and if we didn't place a limit on it, it could include as many as fifty distinct games. Even if you reduced the list to just five teams, the rivalry between these two Madrid clubs would almost surely remain on your list. This is unquestionably Spain's most important rivalry, with Real Madrid's decades of domination aided and abetted by the club's capacity to spend money on Galacticos like toilet paper. Real is the 'establishment' team, whilst Atletico is the club to support if you choose to be more rebellious. However, as is so often the case, the establishment triumphs more often than not. That wasn't always the case. In reality, Atletico Madrid was once favored by the regime because of its ties to the country's air force. Then, in the 1950s, when Real began to win European Cups, Franco tried to make political capital out of it by openly supporting them. That was the moment when power in El Derbi madrileo switched, and it hasn't shifted since. It's probably fair to assume that Atletico Madrid cares more about this game than Real Madrid, with the latter more likely to be agitated by the outcome of El Classico. But make no mistake: this is just as much of a rivalry as any other on this list.
Photo Credit Google
Content created and supplied by: TalkSport10 (via Opera News )
Opera News is a free to use platform and the views and opinions expressed herein are solely those of the author and do not represent, reflect or express the views of Opera News. Any/all written content and images displayed are provided by the blogger/author, appear herein as submitted by the blogger/author and are unedited by Opera News. Opera News does not consent to nor does it condone the posting of any content that violates the rights (including the copyrights) of any third party, nor content that may malign, inter alia, any religion, ethnic group, organization, gender, company, or individual. Opera News furthermore does not condone the use of our platform for the purposes encouraging/endorsing hate speech, violation of human rights and/or utterances of a defamatory nature. If the content contained herein violates any of your rights, including those of copyright, and/or violates any the above mentioned factors, you are requested to immediately notify us using via the following email address operanews-external(at)opera.com and/or report the article using the available reporting functionality built into our Platform See More