Yet Another Incredible Week of action in English Premier League. Leeds United round of the week with a win against Crystal Palace.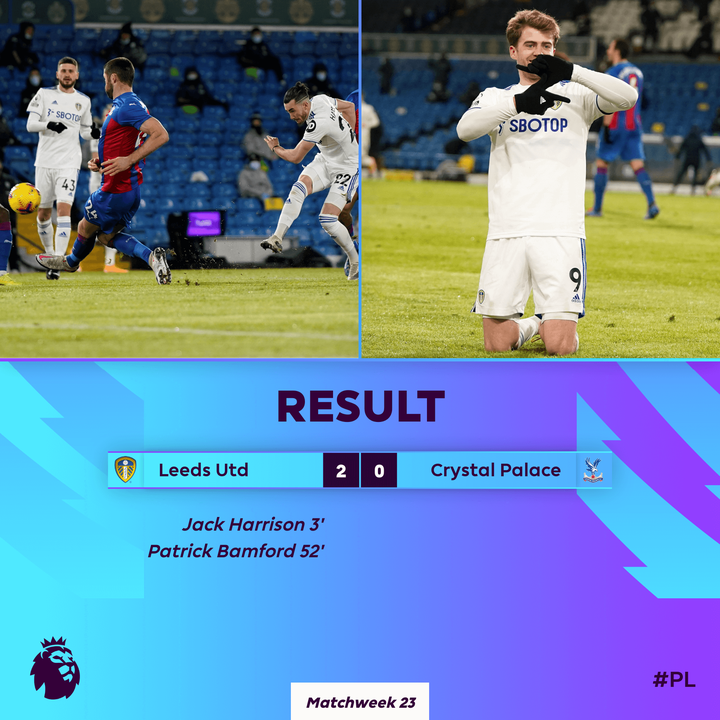 This week means a lot to Manchester City team and their coach as they grab their first win under Pep Guardiola at Anfield Stadium.
Premier League Team Of The Week..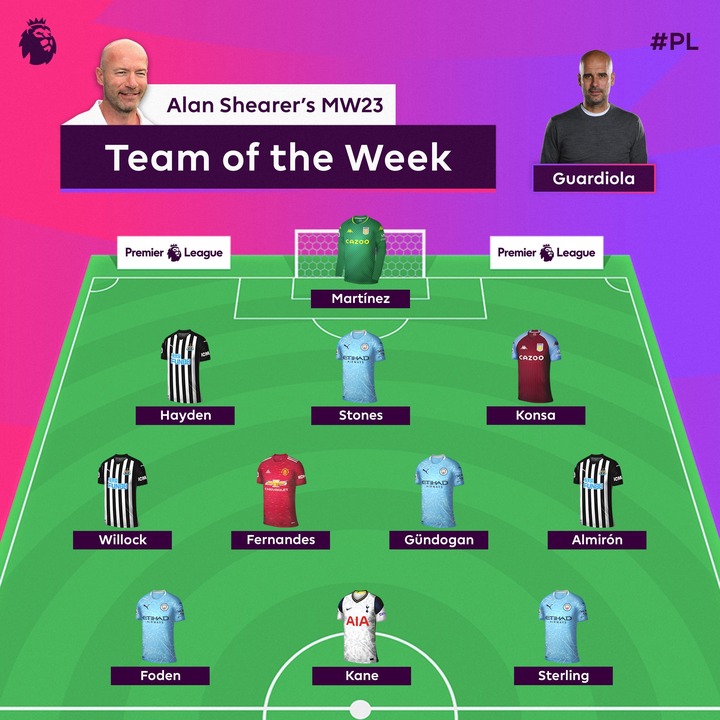 Goalkeeper.
Emilliano Martinez was the Goalkeeper of the week after his Amazing saves Against his former side Arsenal. He always say moving to Aston Villa from Arsenal is a blessing but some saw it as a step back in his career.
Defenders.
John Stones is the only Manchester City player at the Defense alongside Issac Hayden and Konsa.
Midfielders.
Manchester City also has a player in the Midfield with Ikay Gundogan paired with Bruno Fernandes, Willock and Miguel Almiron for the midfield job.
Forwards.
Manchester City has Phil Foden and Raheem Sterling played alongside Harry Kane upfront in the team of the week..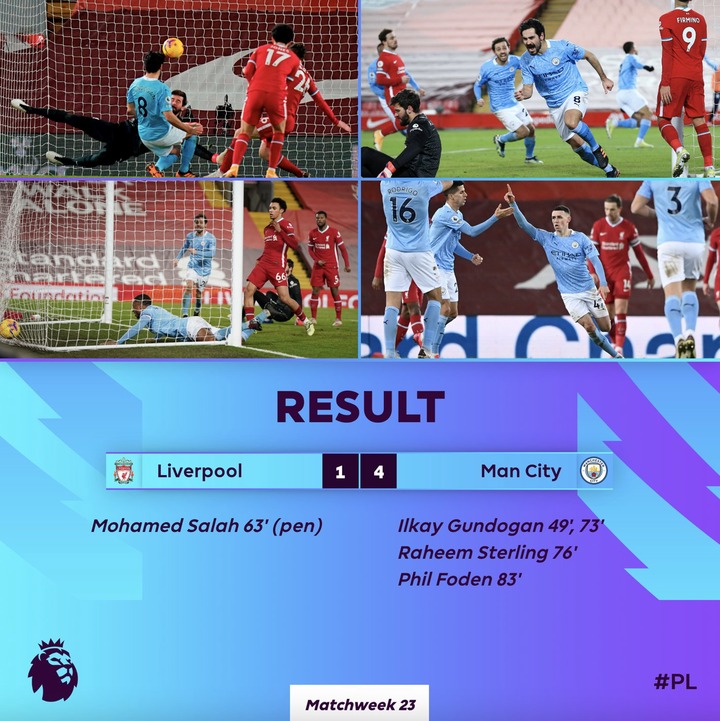 Which Of this players impressed you the most. The Comments section is all yours. Drop your comment and follow-up to enjoy more of this.
Content created and supplied by: O.Afuw (via Opera News )