According to "Goal.com" report, Deloitte Accounting Firm released the 2021 football club revenue ranking. Although it is ranked in 2021, Deloitte actually counts the income of each club in the 2019-20 season.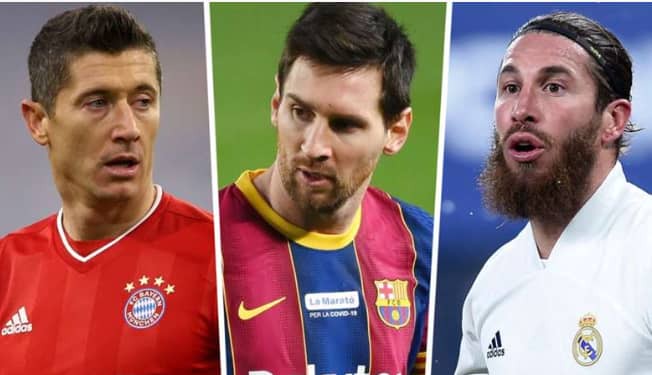 According to statistics from Deloitte, the top 20 clubs on this list are all from Europe, with a total revenue of 8.2 billion euros in the 2019-20 season. Compared with the previous season, this number has dropped by 12%, mainly due to the impact of the new crown epidemic.
In this list, Barcelona, ​​now in a financial crisis, topped the list. Although the Catalan giants have lost 125 million euros in revenue in the past season, they still top the clubs with 715.1 million euros in revenue. Real Madrid ranked second with an extremely weak disadvantage, last season's Champions League champion Bayern ranked third.
The top 10 clubs are from the five major European leagues. The 4th to 10th clubs are Manchester United, Liverpool, Manchester City, Paris Saint-Germain, Chelsea, Tottenham, and Juventus.
World club income ranking top 20:
1. Barcelona, ​​715.1 million euros
2. Real Madrid, 714.9 million euros
3. Bayern Munich, 634.1 million euros
4. Manchester United, 580.4 million euros
5. Liverpool, 558.6 million euros
6. Manchester City, 549.2 million euros
7. Paris Saint-Germain, 540.6 million euros
8. Chelsea, 469.7 million euros
9. Tottenham, 445.7 million euros
10. Juventus, 397.9 million euros
11. Arsenal, 388 million euros
12. Dortmund, 365.7 million euros
13. Atletico Madrid, 331.8 million euros
14. Inter Milan, 291.5 million euros
15. Zenit St. Petersburg, 236.5 million euros
16. Schalke 04, 222.8 million euros
17. Everton, 212 million euros
18. Lyon, 180.7 million euros
19. Naples, 176.3 million euros
20. Frankfurt, 174 million euros
Content created and supplied by: Raw2021 (via Opera News )