Meet a 10year old secondary school student who made a speaker with a Jerry can.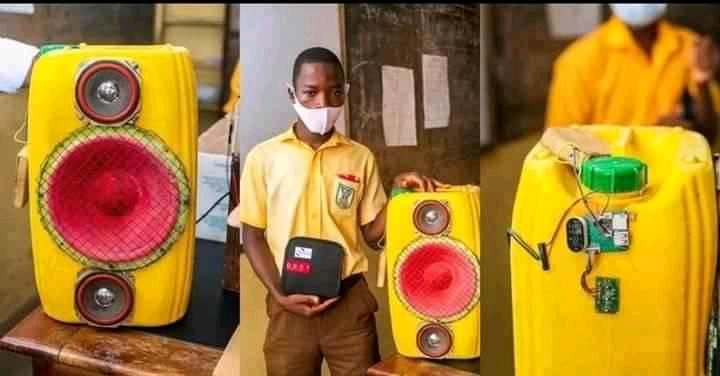 Alot of people believes Nigerian intelligence is not comparable to any black race in the world. We can remember, the likes of Jelani a native of Sokoto. Who is presently among the best Chevrolet car designers in the world.
Many kids are creative in Nigeria but the present environment do not allow them to showcase their potential.
This 10year old student of Nigerian secondary school uses his intellectual creativity to produce a speaker with the available resources he had. In China for example, they focus more on practical aspects rather than theories In their schools.
Alot of kids like this are out there with good technogical skills but no environment to showcase it. I wish our government will create enabling environment where people like this can grow well and bring grace to Nigeria and Africa at large.
Content created and supplied by: Azeeztan (via Opera News )