Heartbreaking news reaching us from Ado-Ekiti, the Ekiti State capital, revealed that the state owned football team, Ekiti United FC were involved in a ghastly motor accident on Tuesday on their way to honour a Nigeria National League (NNL) match.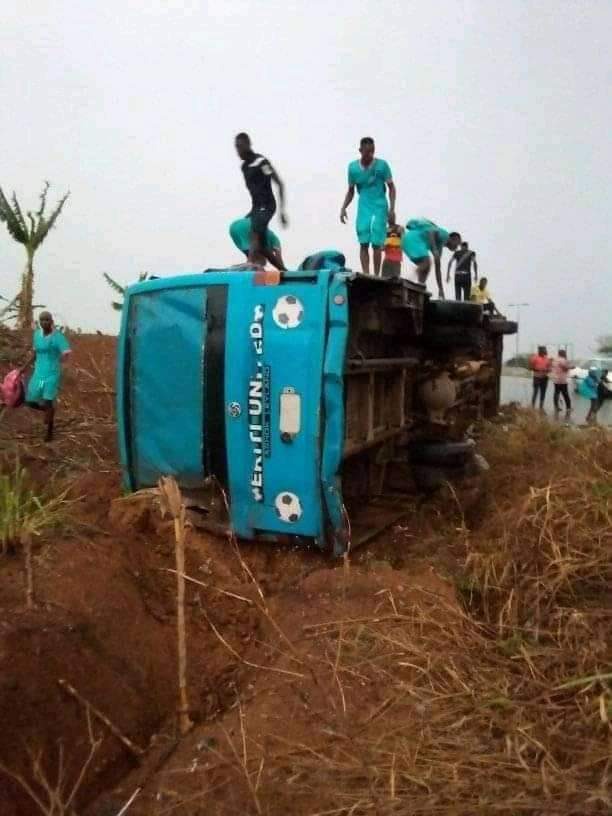 Although, the details of the road accident are still sketchy at the time of this report, but we can confirm that tragedy was averted as no lives were lost in the accident. However, few of the team members suffered minor injuries.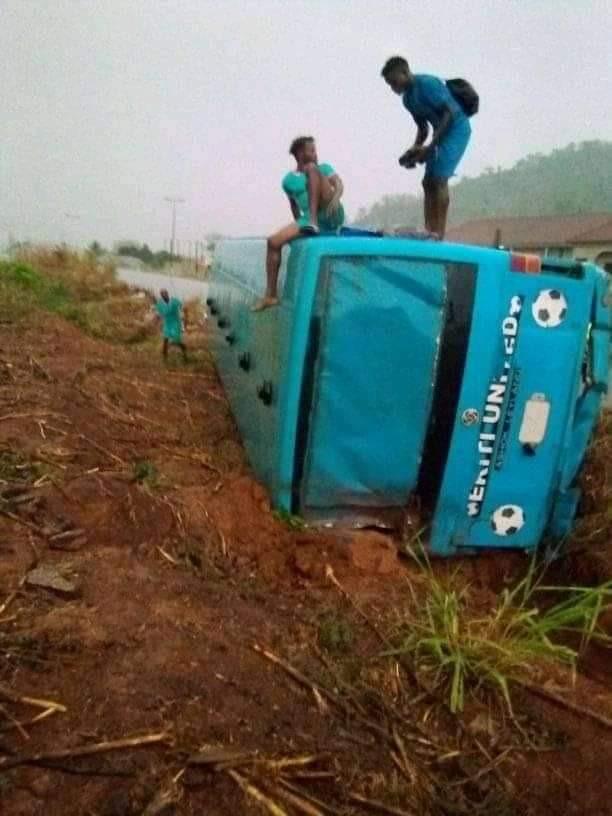 This will be the second road accident involving a Nigerian football club side since the start of 2021. Drivers needs to be careful when conveying these players, also all clubs should ensure that their team bus is always in top shape.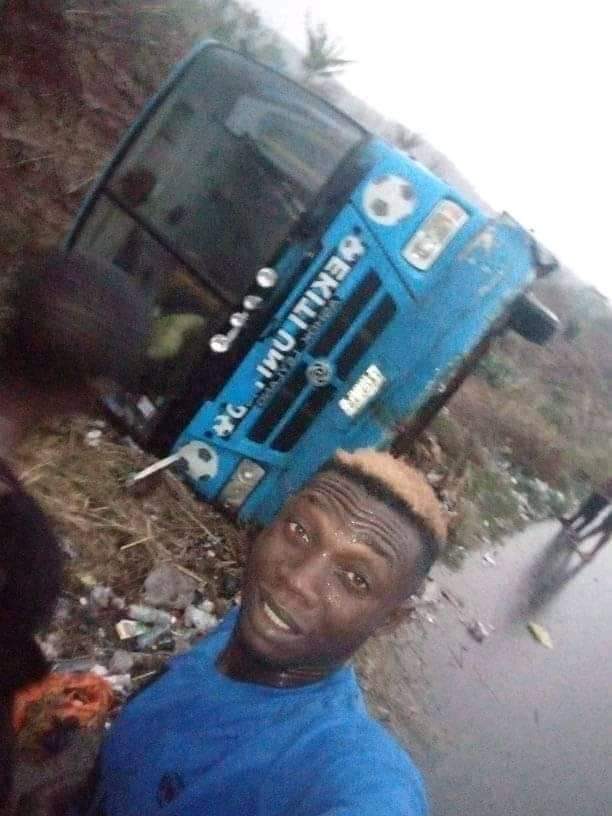 Meanwhile, findings revealed that Ekiti United FC team bus has been in operation since 2009/2010. We urge the Ekiti State government to endeavour to change the team bus to something better. 
Content created and supplied by: ComedyCentral (via Opera News )