Many football supporters were baffled with how defender Cesar Azpilicueta wasn't punish or no penalty was awarded to Diego Simon's Atletico Madrid after Azpilicueta blatantly committed a foul in the penalty box.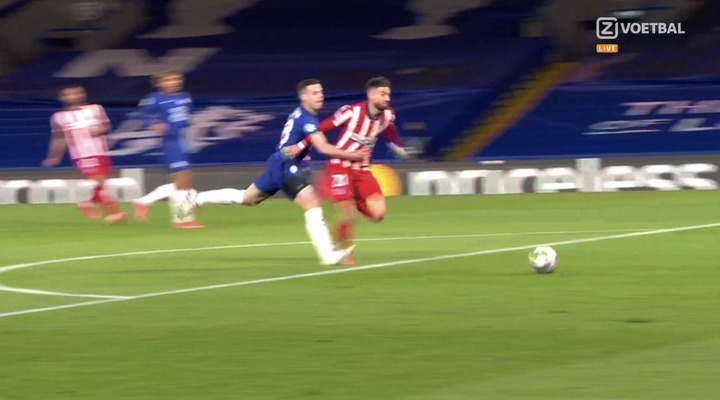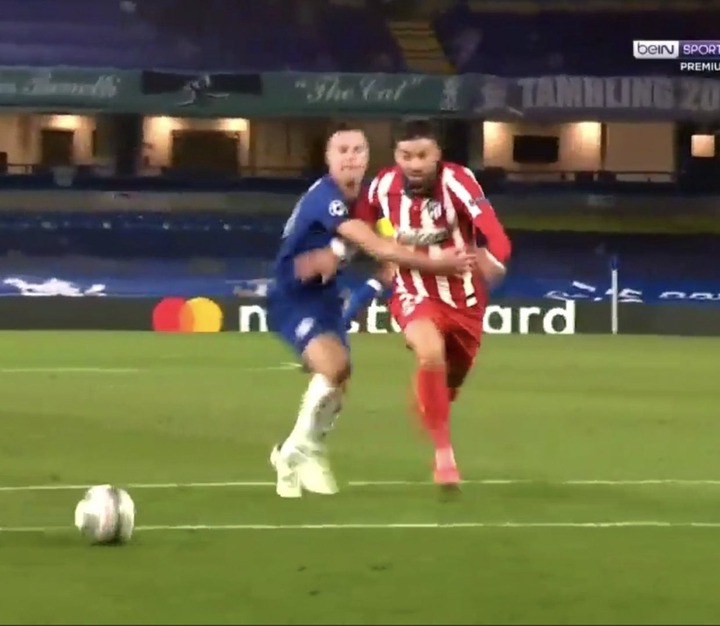 The match referee nor the VAR officials did not do anything after Azpilicueta pulled back Yannick Carasco on wednesday night champions league clash, the VAR didn't even review it.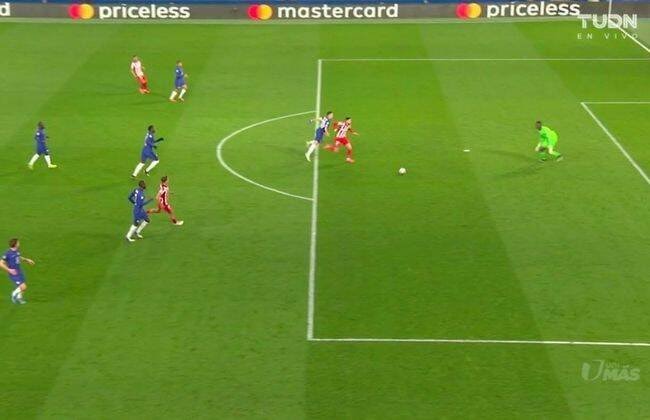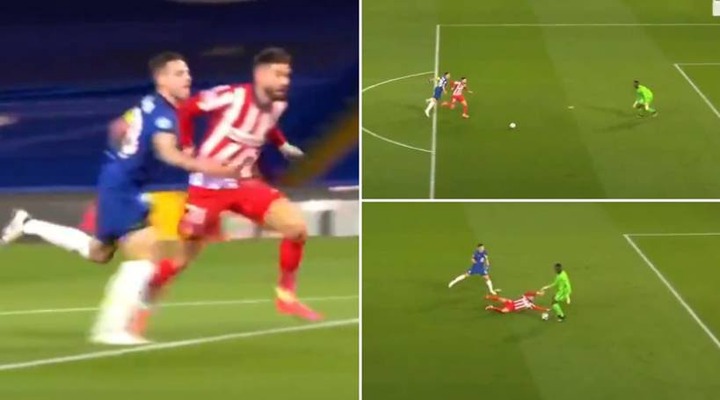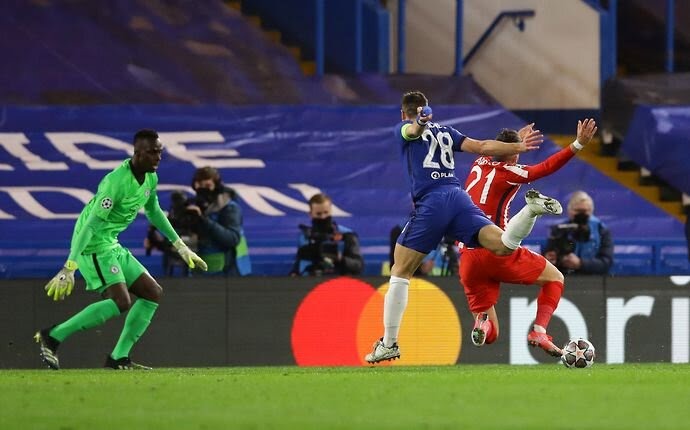 Chelsea's defender Azpilicueta can be clearly seen pulling back the arm of Carasco who's running towards goal.
To spoil the night for Atletico Madrid, Chelsea later score the opener of the match in the first half, less than 10 minutes after Atletico should have been awarded a penalty.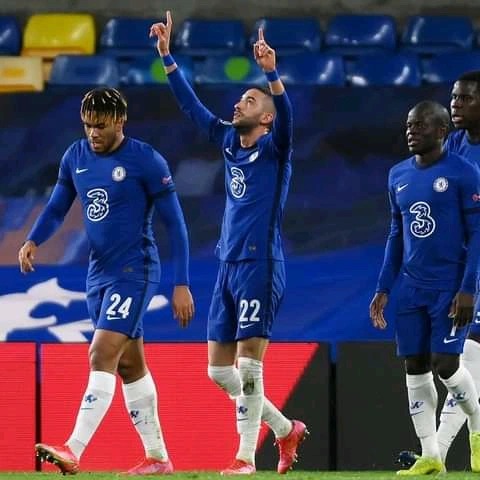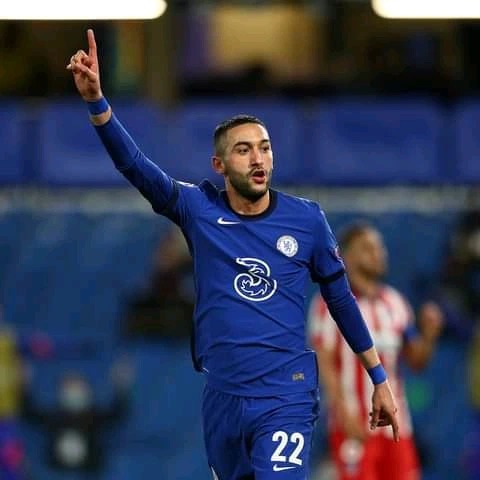 Morocco's Hakim Ziyech converted a counterattacking display into a goal for the Stamford Bridge based club.
BT Sport's former referee Peter Walton, said that it was a penalty and he don't understand why VAR failed to award the penalty to Atletico.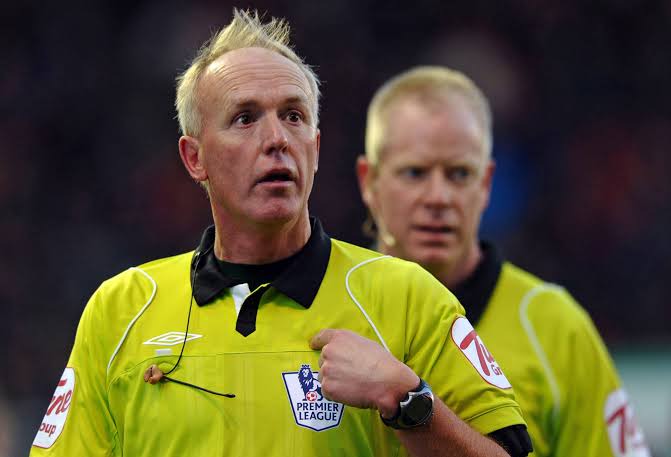 Likewise majority of fans on social media also agreed to Peter Walton's opinion that Atletico Madrid were been denied a penalty, which will have change the game, even some honest Chelsea supporters concurred to the ex- referee's opinion.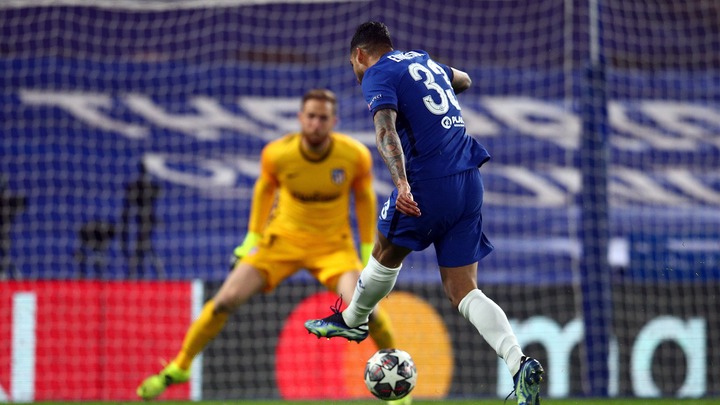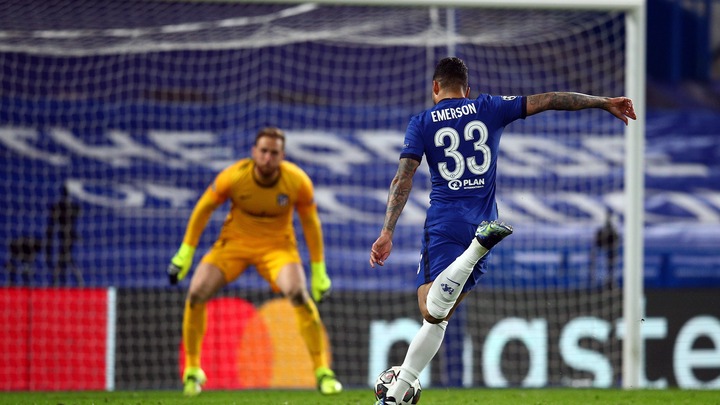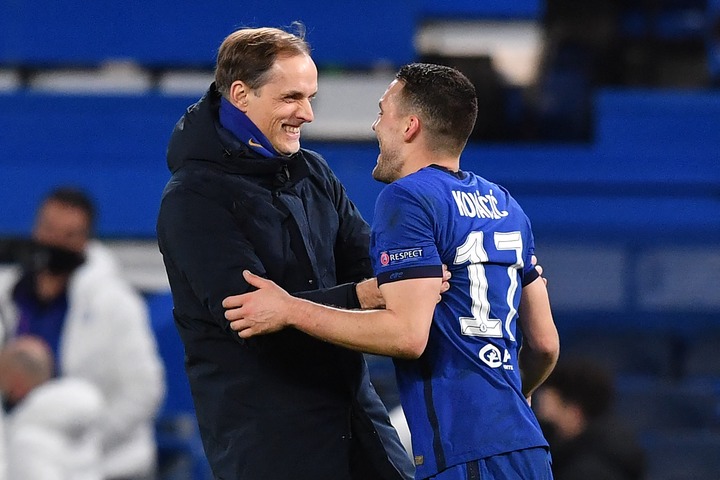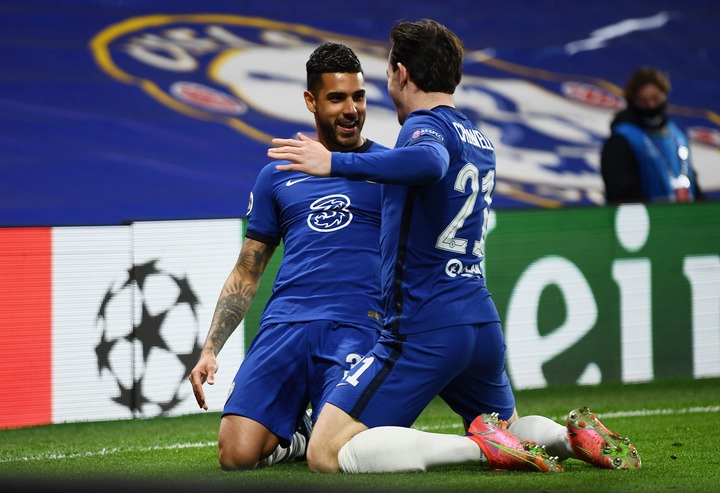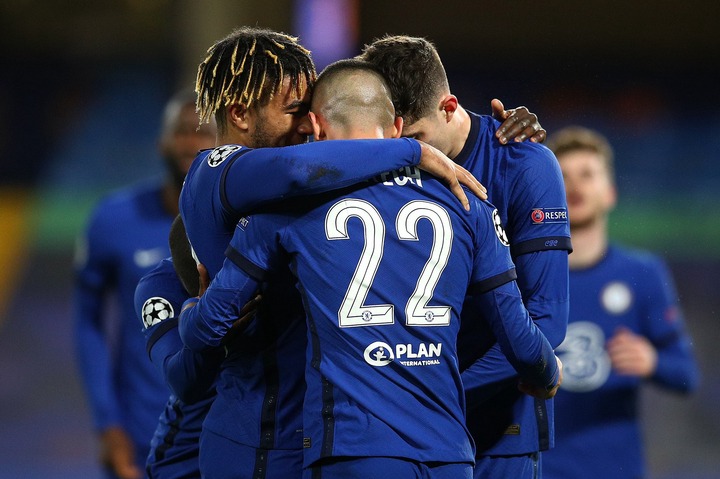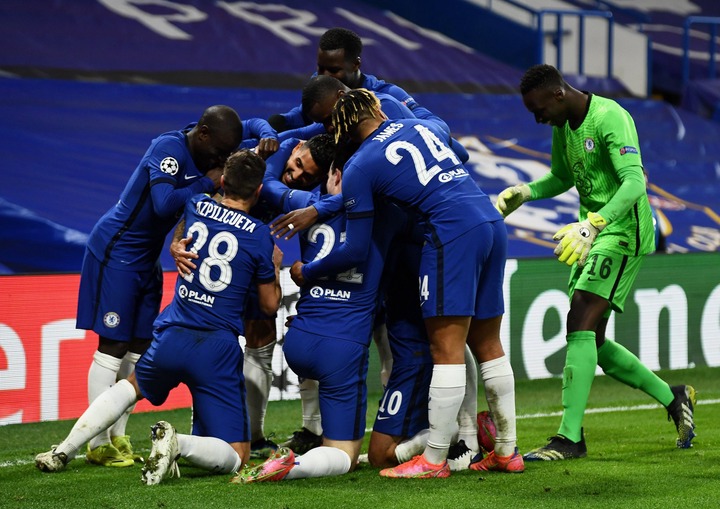 Chelsea later went on to score in the late minute of the second half after Emerson came from the bench and secured the match for the West London side.
Content created and supplied by: News_Reloaded (via Opera News )