A lot has happened in the past week all around the world, especially in the state of Texas in the united state of America. Something which has never happened for a long time now occured in Texas and the citizens found it hard to adjust. Unlike Nigeria, whereby power outage is constant and the citizens are used to it, in America power is stable.
And that is exactly why a lot of people lost their lives in Texas after just over 3 days without electricity, power and heat. The temperature was so cold that it froze a lot of properties and some of the connection wires for electricity. A little boy of about 11 years old was discovered to be dead in his bed room after the nearly 4 days power outage. See a picture of the little boy below;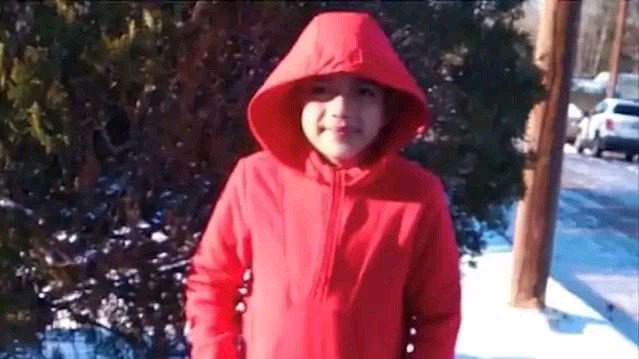 According to a Facebook post by Shaun King, an activist from the united states of America, he claimed that the 11 years old boy who is called Cristian Pavon, went out to play in the snow and then the power went out. On returning to his room, he froze to death without a source of heat or gas. He was healthy with no illness. See a screenshot of what he shared below;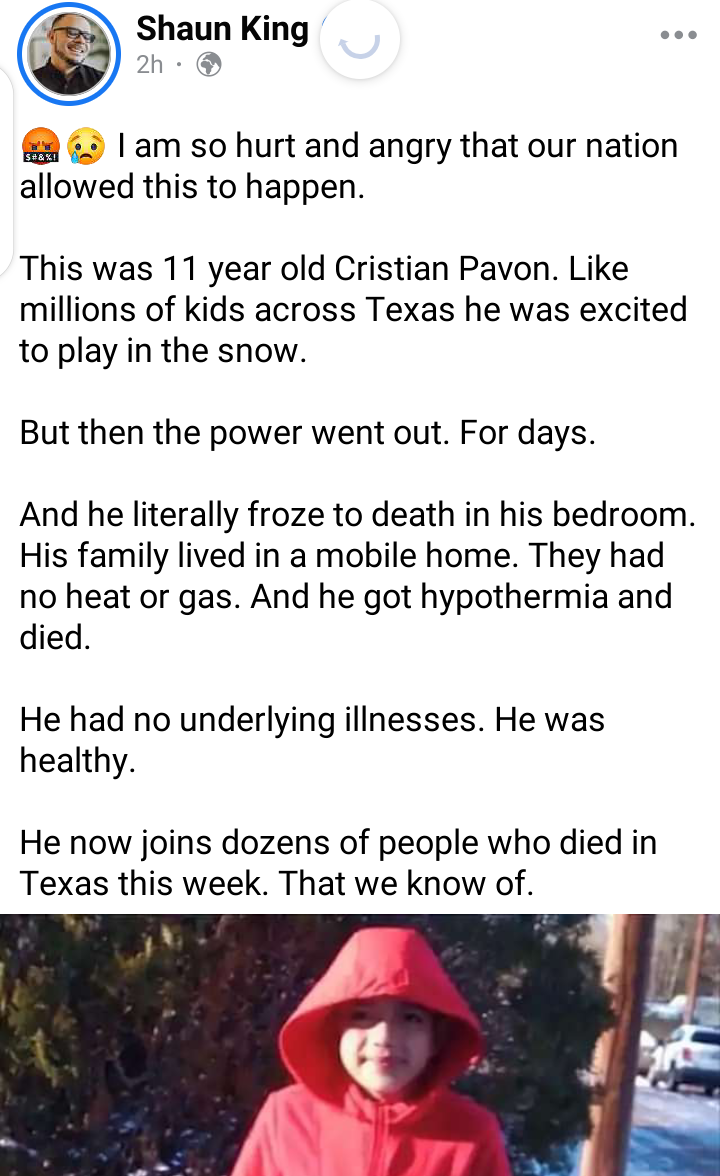 Please say a little word of prayer for this young boy. Thanks for reading.
Content created and supplied by: SportsGistz (via Opera News )