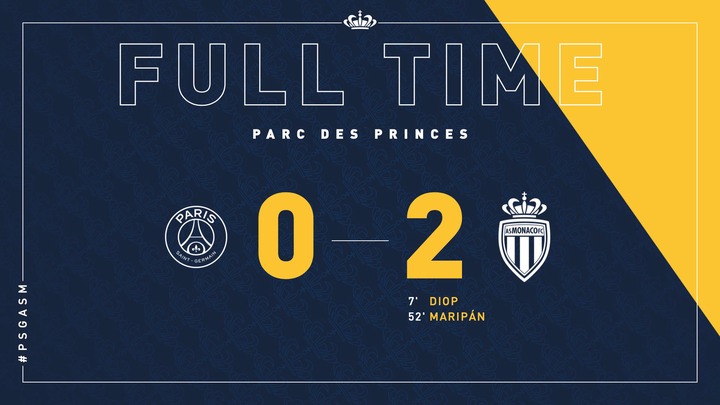 On Sunday night, AS Monaco beat Paris Saint-German away from home to send the French champions down to third in the Ligue 1 table. This defeat came after PSG had thrashed Barcelona 4-1 at Camp Nou. It was expected that Monaco will be the next to be torn apart by Kylian Mbappe, but in the end, Niko Kovac men took away all three points at Parc des Princes without PSG scoring a single goal.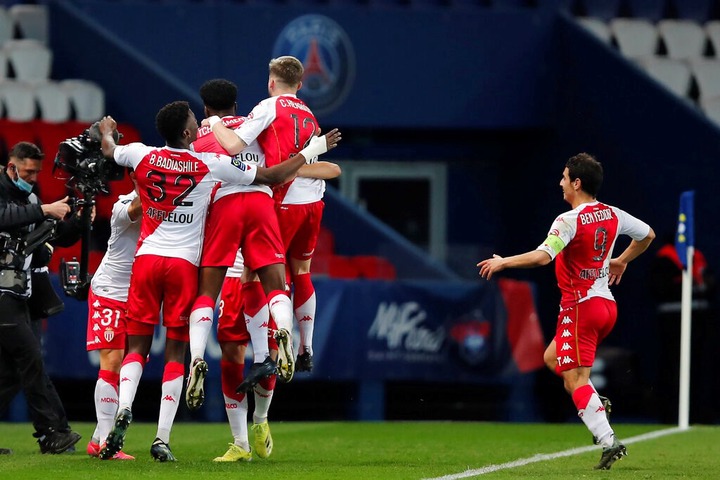 Barca will need to score 4 goals without conceding any in the second leg in order to qualify for the next round. It looks almost impossible when we consider the way Barca have been playing lately, especially the recent draw against Cadiz where the team wasted many chances which would have seen them put the game to bed before conceding a late penalty.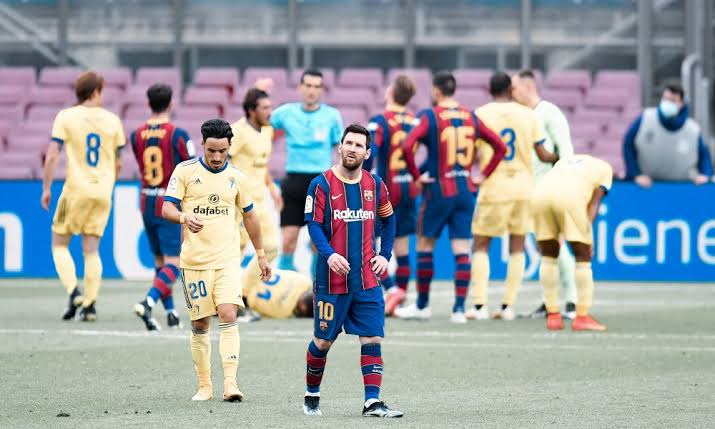 But there are some tactical plans that were utilised by Monaco which made them defeat PSG with ease. If these plans could be used by Koeman in the second leg, maybe Barca might have a chance.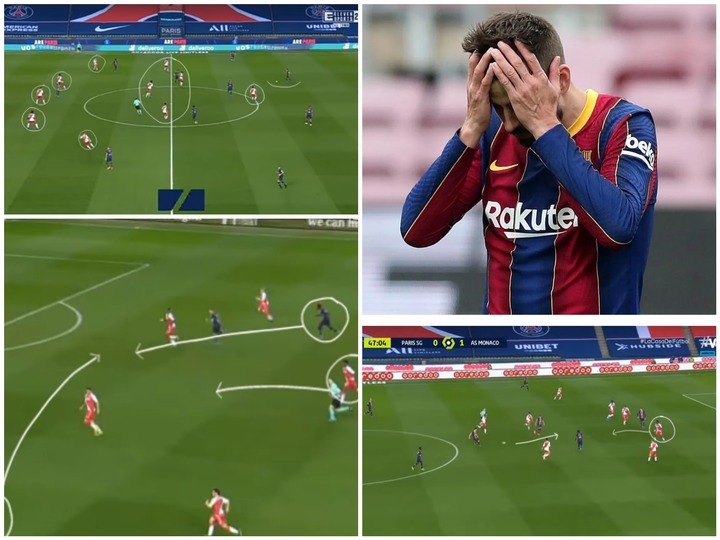 Formation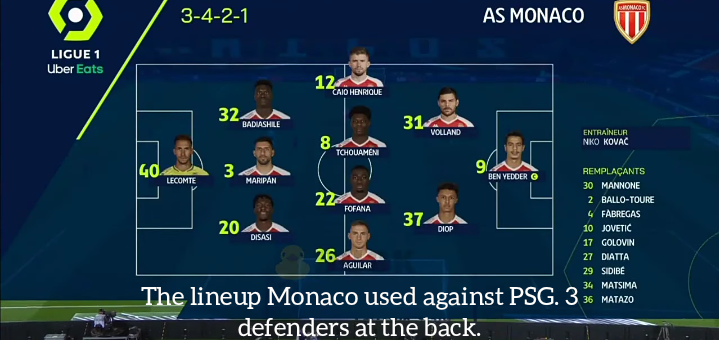 The formation Monaco used was 3-4-2-1. This formation uses 3 centre-backs. But as the game went on, Kovac made his wing-backs join the defence which made it a 5-4-1 shape when his team were not with the ball as you can see in the images below. This type of strategy didn't provide any space for Mbappe and Moise Kean on the wings.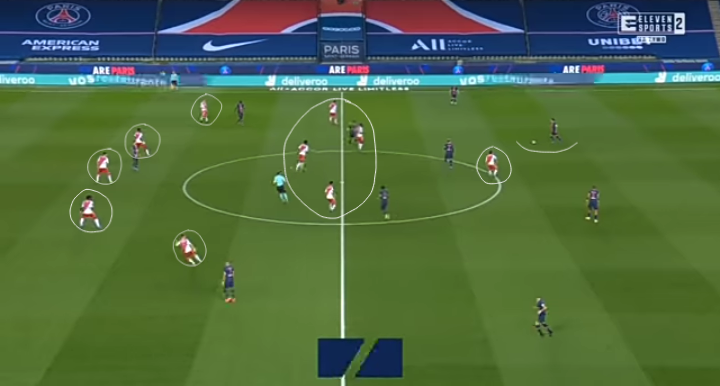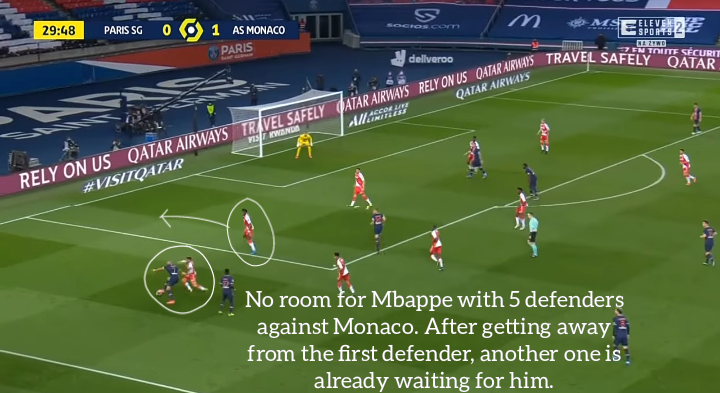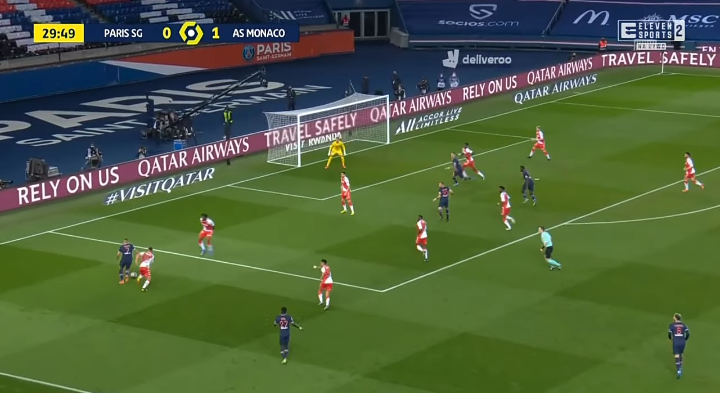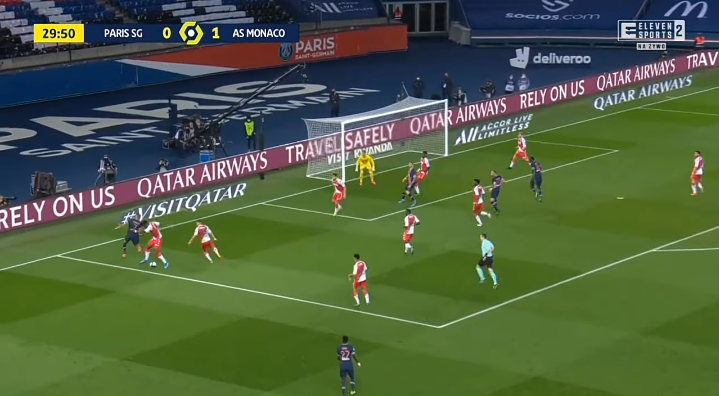 Again, there was always 4 players present in the midfield when Monaco were not in possession. This effectively blocked PSG's chances of providing any creativity through the middle as well.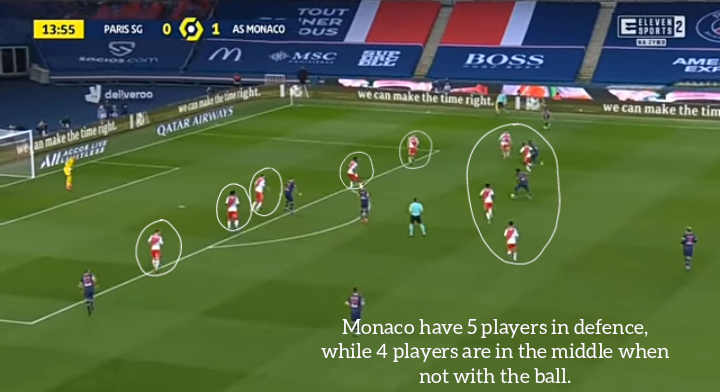 Using 3 centre-backs will be very crucial for Barca in the second leg with Pique, Mingueza and Araujo likely to be the defenders. Alba and Dest will be the wing-backs to support the attack and the defence. Other players except Messi can help the team in midfield when not with the ball.
Interception
Another important plan Monaco used was reading and intercepting PSG's attack. In the images below, you see the awareness of Monaco players on PSG's next move in attack. One player was always coming out of their defensive shape to stop a pass from finding a PSG player. This plan worked for them throughout the game.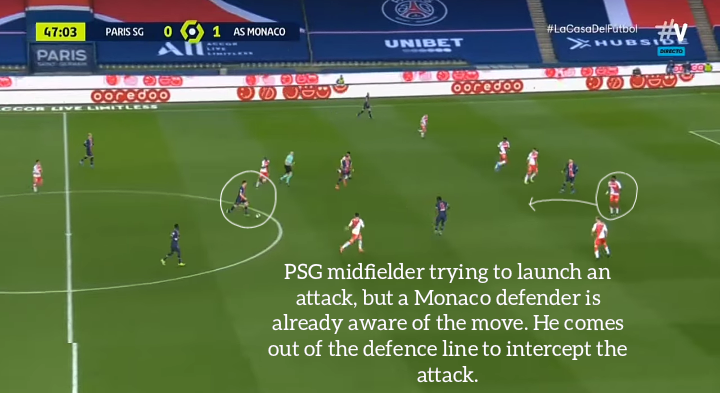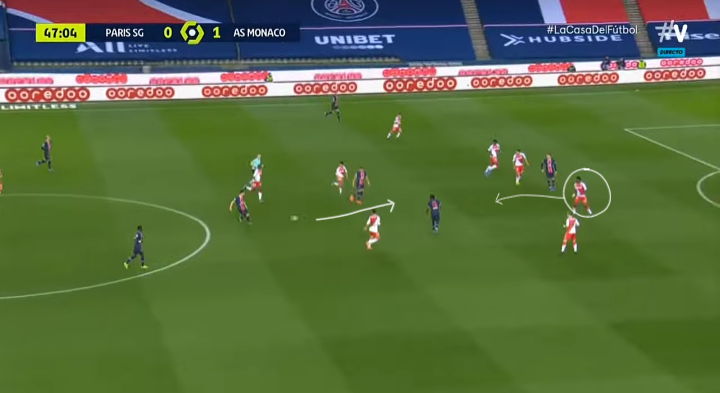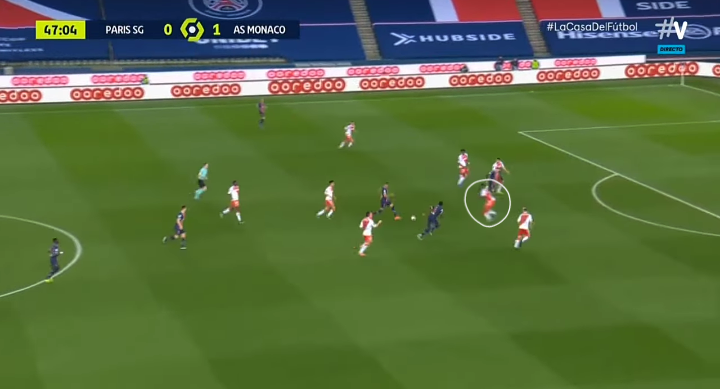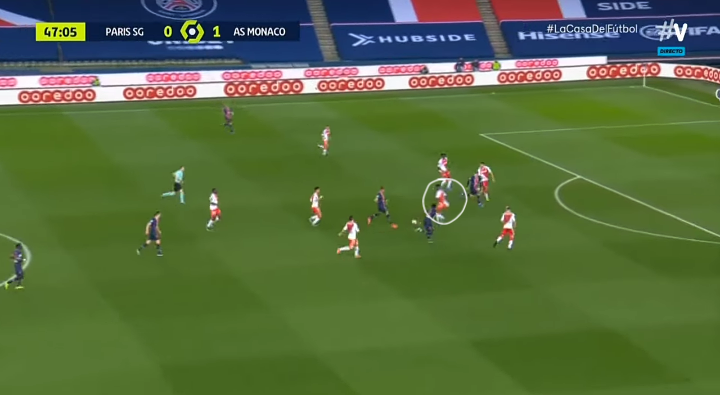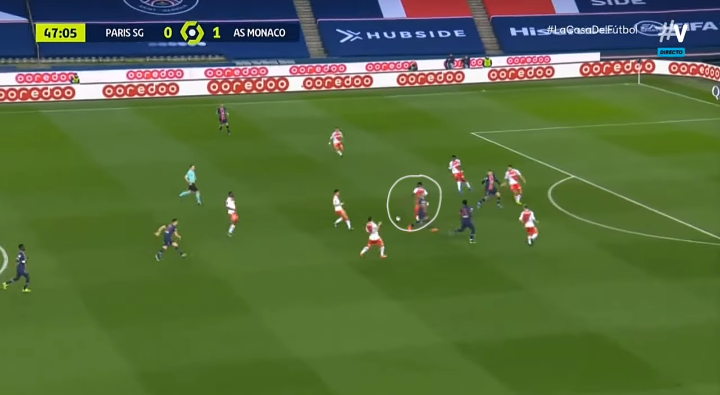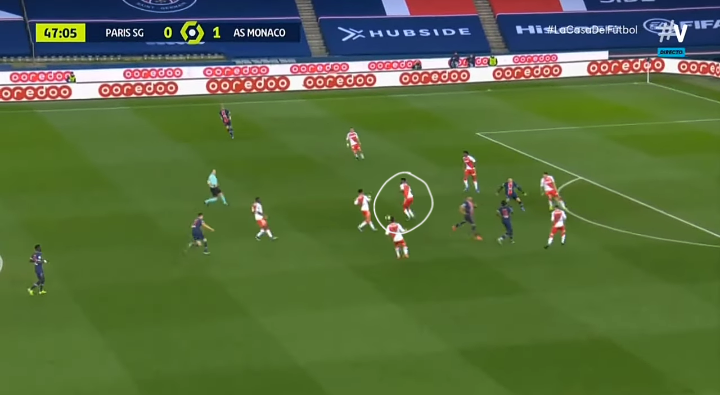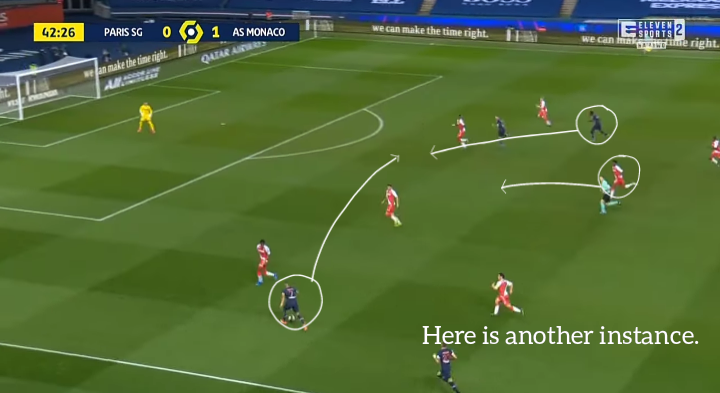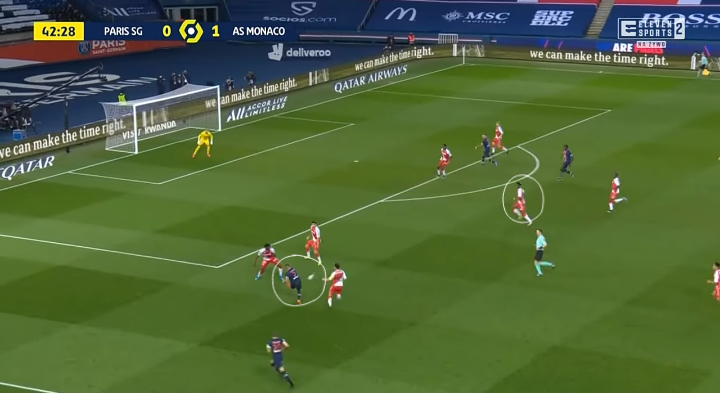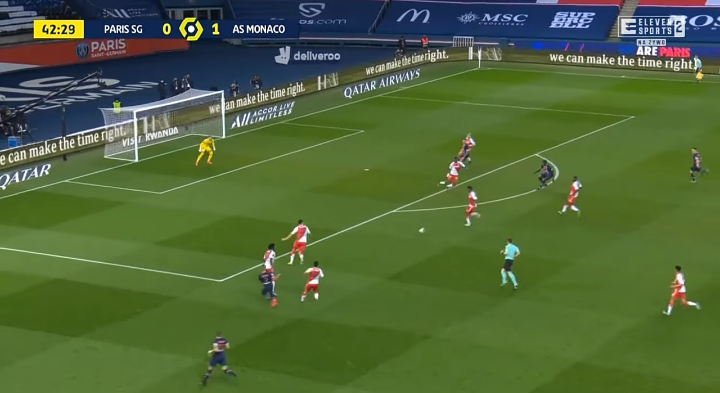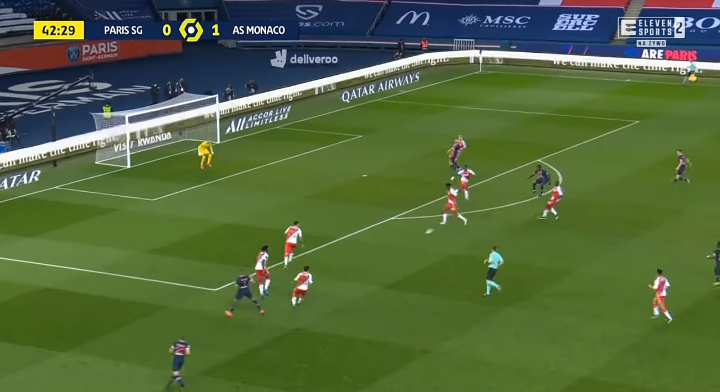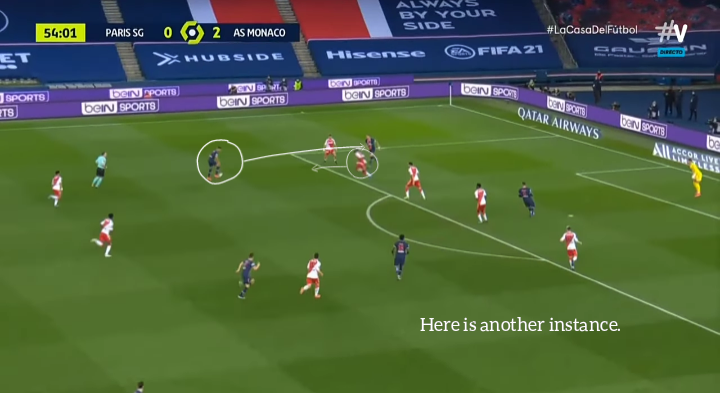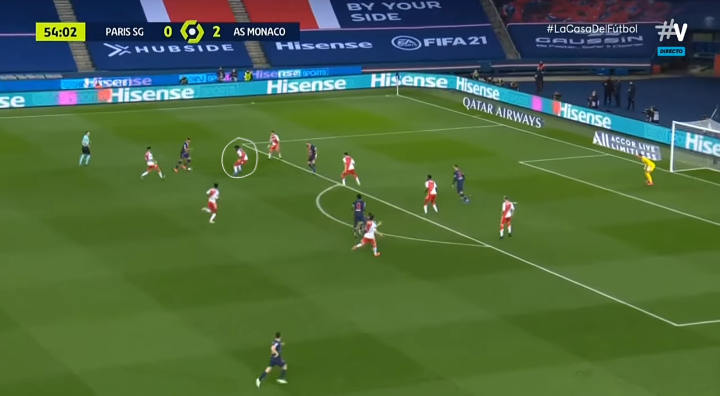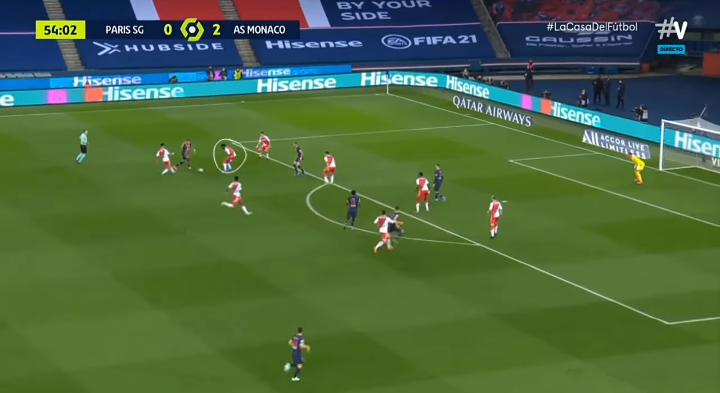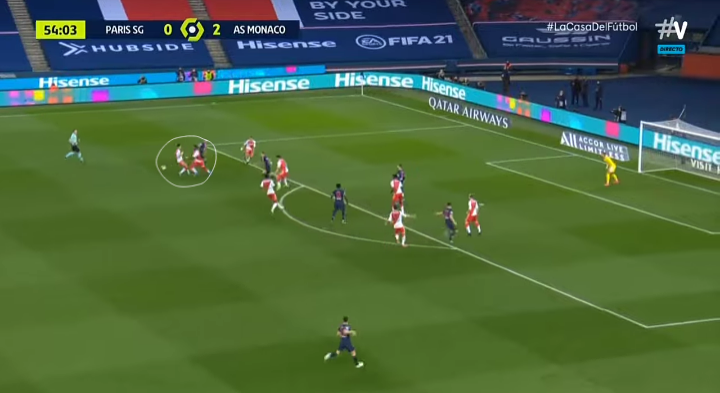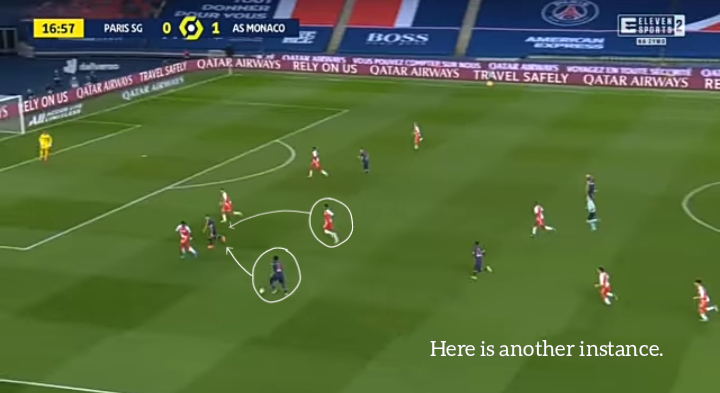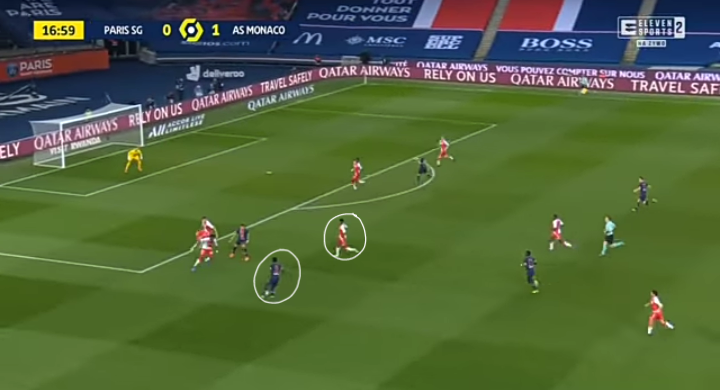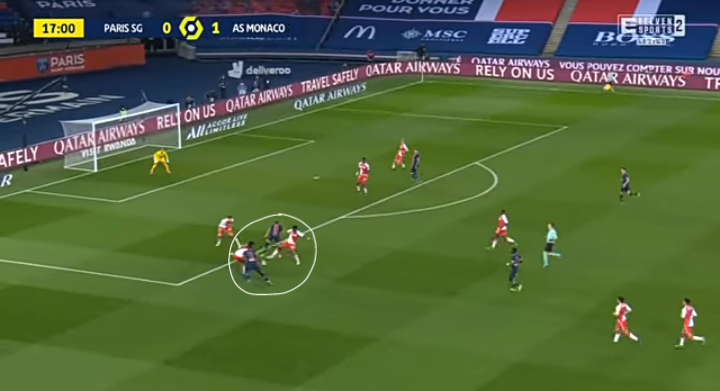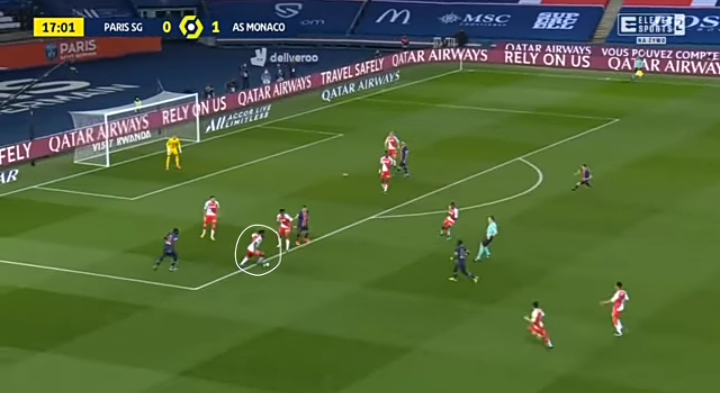 Crossing
PSG's defence is not as strong as it seemed in the first leg Their vulnerability and weakness in defence were punished by Monaco. What Kovac told his men to do is to get in many crosses into the PSG's defence as much as possible. So, it was no surprise that both Monaco's goals in that game came through crosses.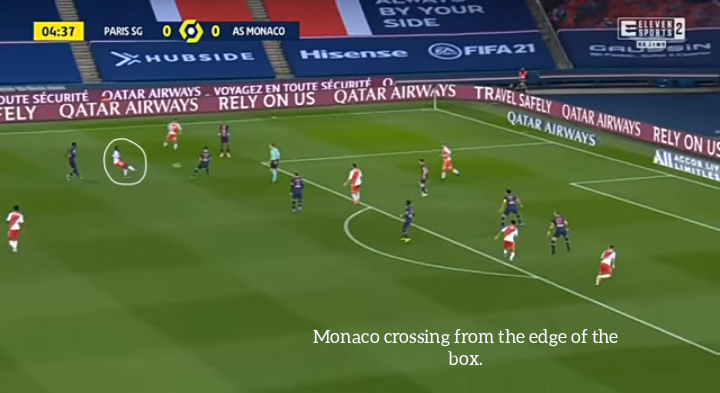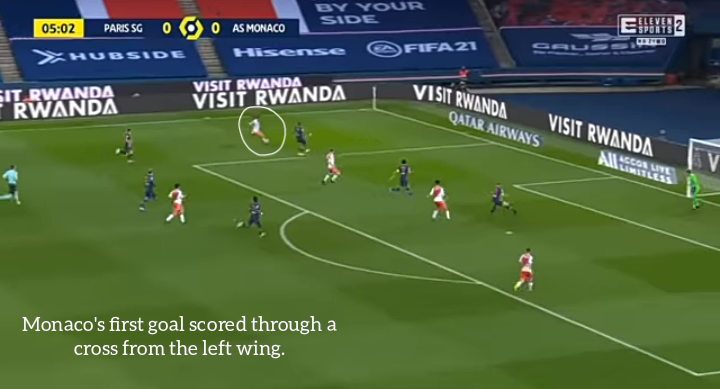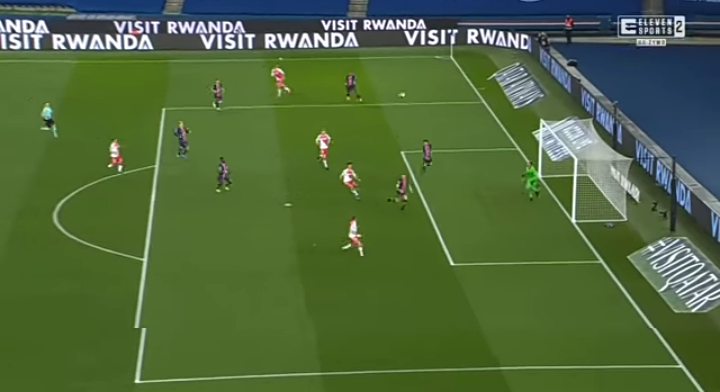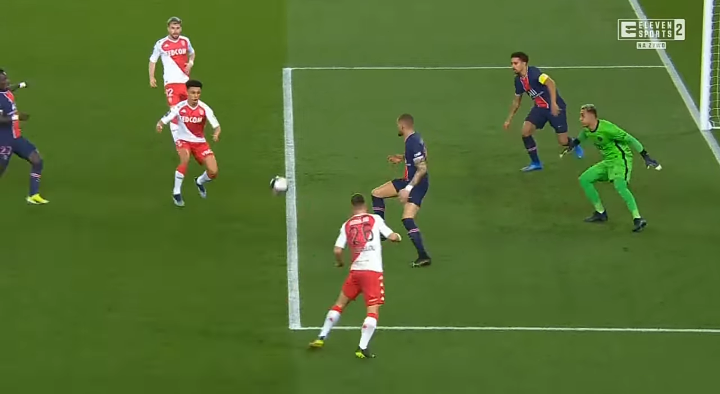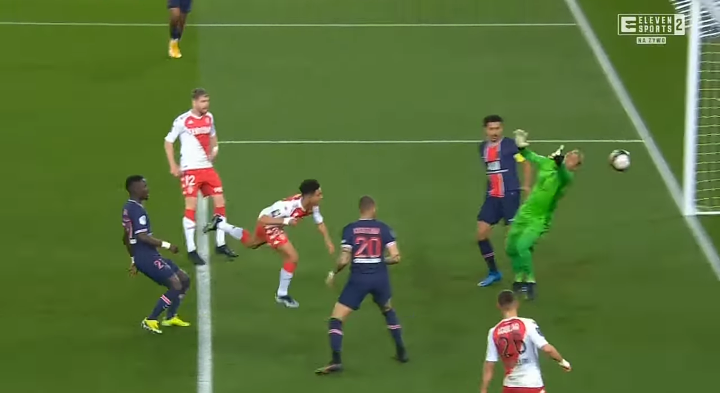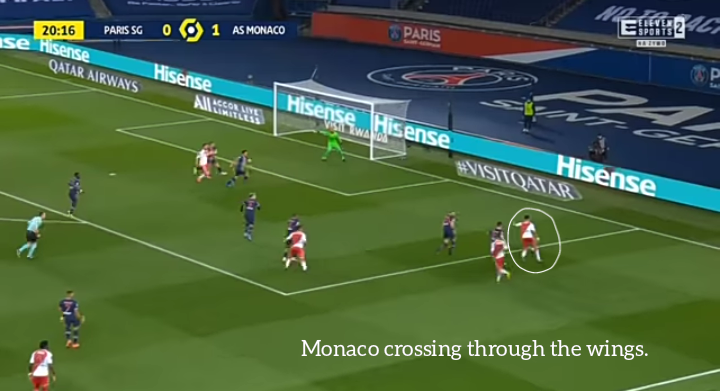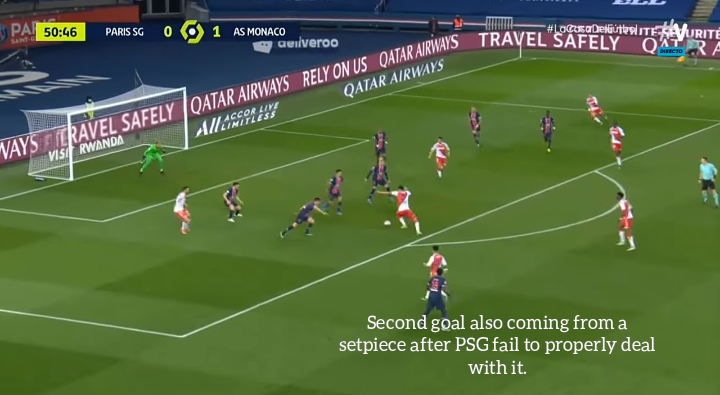 Barca don't have many players who can score with their heads, but working on that before the second leg can really help. PSG always find it hard dealing with crosses, and Koeman men could score a goal or 2 by getting more crosses into the opposition's box.
A good example for Barca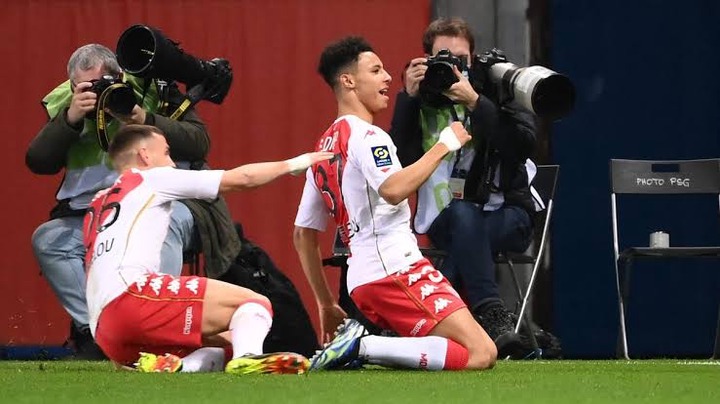 Monaco have no specific top player in their team. Their confidence has been the only thing helping them. They haven't lost any of their last 12 games after starting the season unconvincingly. But how about Barca who have Messi, Griezmann, Alba, De Jong, Dembele, Pique and so on. They keep playing badly because there is no confidence present in the team and they don't believe in their own qualities.
With Monaco players finding a way to neutralize Mbappe and others, one would wonder why Barca couldn't do the same at Camp Nou. 
Barca still have a chance against PSG in the second leg even though it is very slim. They will have to improve a lot before that time. Above all, they'll need to be very confident and determined, without giving room for any error.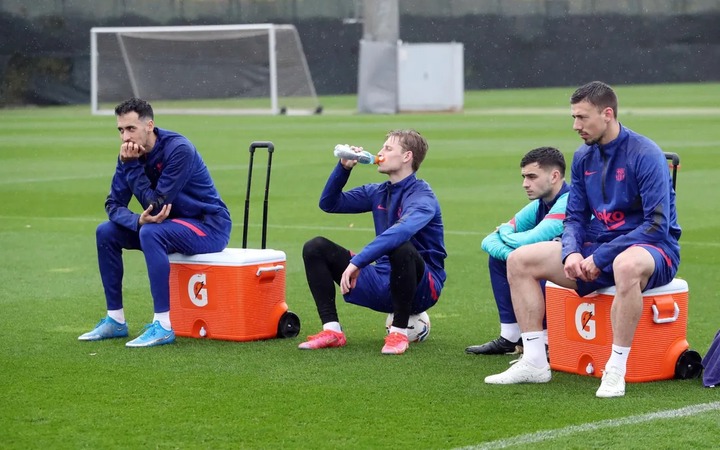 Content created and supplied by: IsaacOriyomi (via Opera News )