The table below, shows the best way the Manchester City could lineup in England next season with these dream players.
Manchester City as we all know are really doing great this season. They have played 13 clean sheet this season and they have greater advantage of winning the premier league title this season.
The table looks quite strong for the Manchester City to adapt next season. Imagine if they land these players on a transfer deal what would be expected of them.
From the table, the selected Manchester City gaol keeper Was selected to be Emerson.
The defenders
The selected Manchester City defenders from the table below are Concelo, Ruben Dias, Ake and Walker.
The Manchester City midfielder
The selected Manchester City midfielder from the table below are Gundogan, Rodri and Kelvin De Bruyne.
The forwarders
The selected man city forwarders from the table below are Foden, Sterling and the Barcelona player Lionel Messi.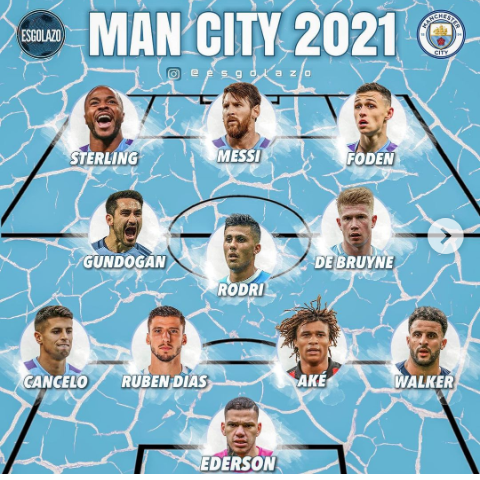 What would be their possible outcome next season with this lineup. don't you think they could win treble
Content created and supplied by: Emelastepen (via Opera News )