In this article we will be looking forward to see Player With Most Direct Free kick Goals Since 2015 .
Let see the players that make up the list.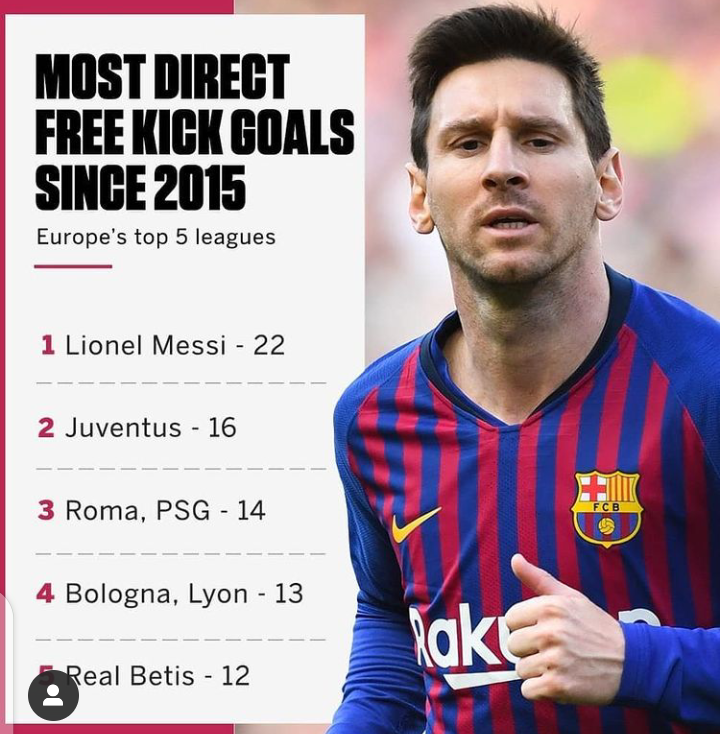 Lionel Messi lead the race as the players that have the most direct free kick scoring 22 times, he is one of the best the world have seen and what he has Achieve is great, their is no better free kick takers more than him at the moment.
Juventus is second that have most direct free kick since 2015, they have scored nothing less than 16 direct free kick for the past 5 years, then another club with most direct free kick is Roma they have 14 withing them and also PSG have scored 14 free kick also.
Then Bologna follow suit as they have also scored 13 direct free kick since 2025, while Lyon is also another club that have scored goals from direct free kick since 2015.
Then the last team that complete them is Real Betis and they have scored 12 goals from direct free kick since 2015.
Content created and supplied by: Soccermania (via Opera News )