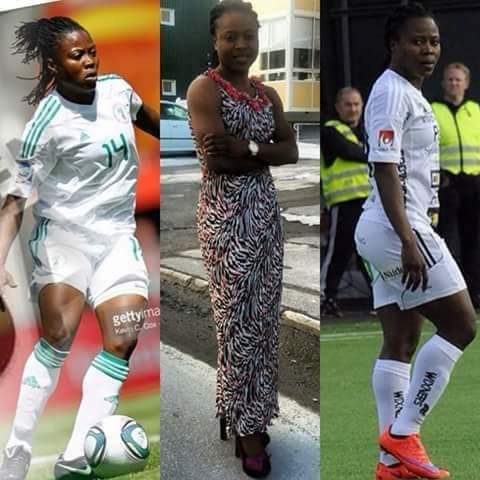 Football is a household name in Nigeria as we can't talk about sport without mentioning football. Each time we talk about the world most popular game - Soccer, more attention is given to the male folks whereas, in today's article, we will be taking a look at one of Nigeria finest female defender who has been making us as a nation proud. 
Like the saying, what a man can do, women can do better. 
And often times, we all need a little patting at the shoulders for a job well done to encourage and boost the moral of an individual in doing more at its best.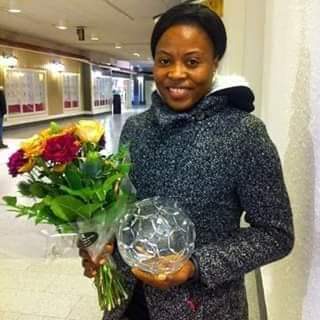 Faith Ikidi Michael was born on the 28th of February 1987 in Port Harcourt, River state and was raised in Benin city, Edo state capital, Nigeria. She was born into the family of Mr and Mrs Dike Ikidi of Igbedi Community of Kolokuma Opokuma Local Government Area of Bayelsa State.
She is a Nigerian-Sweden based Professional Footballer who is currently playing for Piteaif Clubside in Pitea, Sweden as a defender.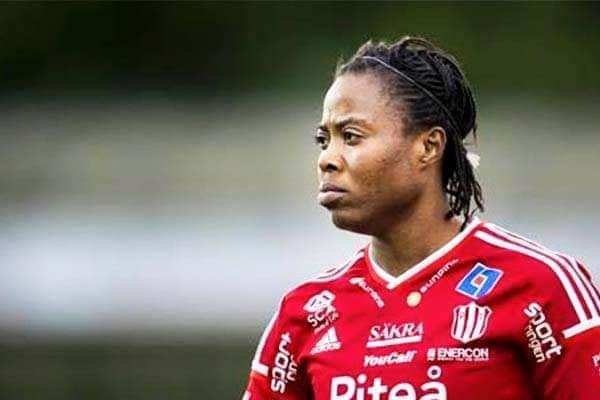 Faith Ikidi Michael is classified by pundits and legends as one of the best female defenders in the world and she is regarded as one of the greatest in Africa female Footballers of all time who has played for her country side Nigeria over a decade now and still counting.
Faith passion for the game of football started right from her tender age which made her to play football with her brothers as a child in the barracks years ago in Benin, Edo state.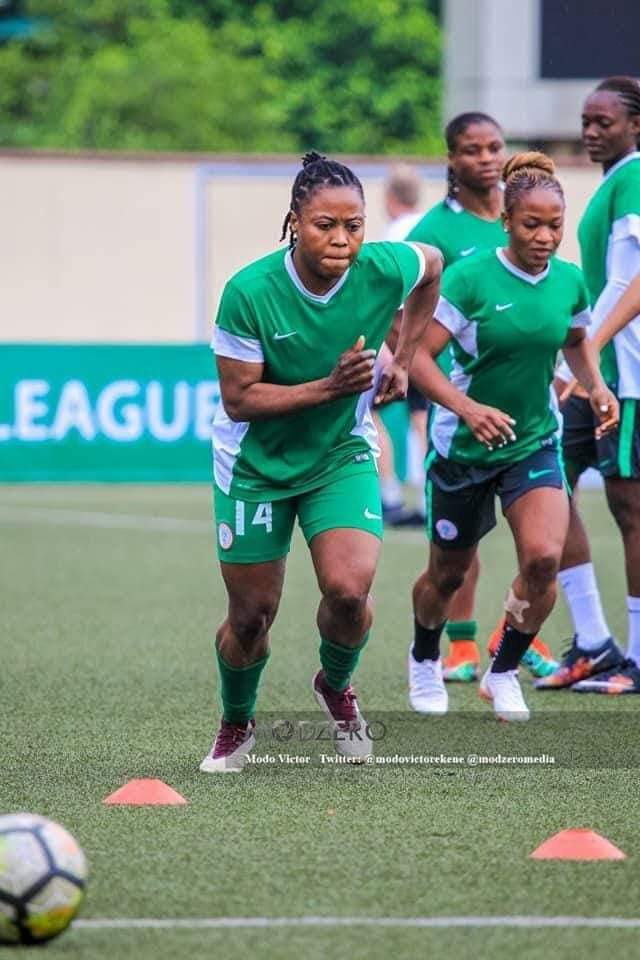 She continued playing and played in schools competitions and local clubs which includes the Novias Queens before moving to her country home ( Bayelsa state) to join the Bayelsa Queens FC where she played 2 seasons with a fantastic performance. 
Her passion and impressive performance saw her join the female junior national team in 2002 where she saw herself played her first National game, the under 19 Junior Women's World cup in Thailand & later the Senior National team, the super falcons.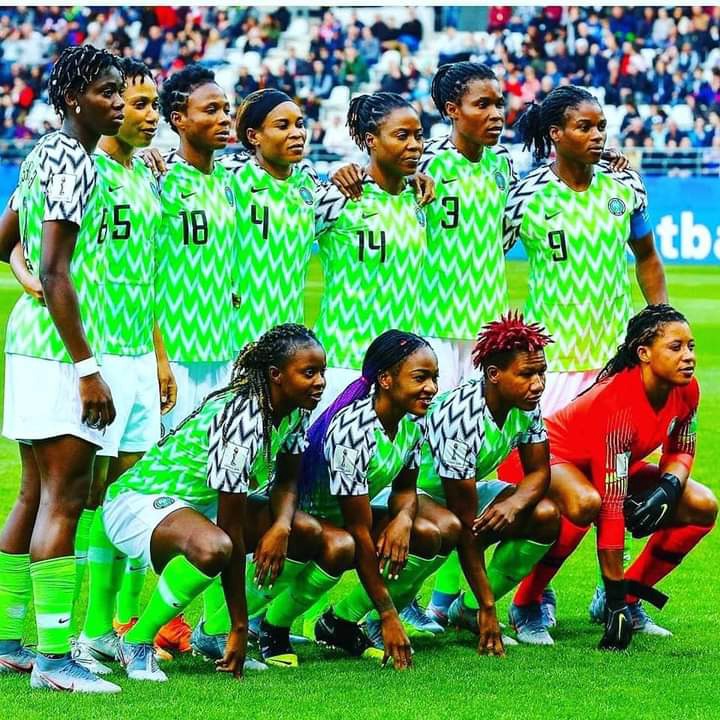 She travelled abroad after many years of playing in the local leagues in her country Nigeria to pursue and Polish her professional football career and became a first choice to many clubs due to her numerous skills and talents. 
In 2006, Ikidi was one of three Nigerian players to be the first set of Africans to play in the Swedish Championship while playing for Qbik.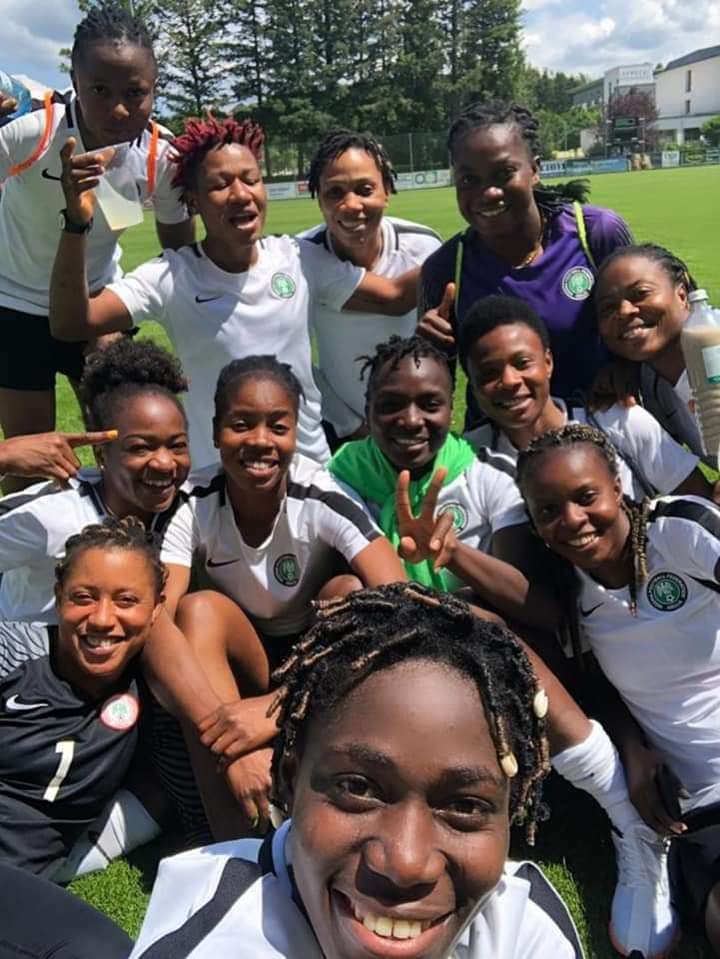 Faith Ikidi has represented Nigeria on the senior national team since 2004. In November 2006, she helped the team win it's fifth African Women's championship after defeating Ghana 1-0.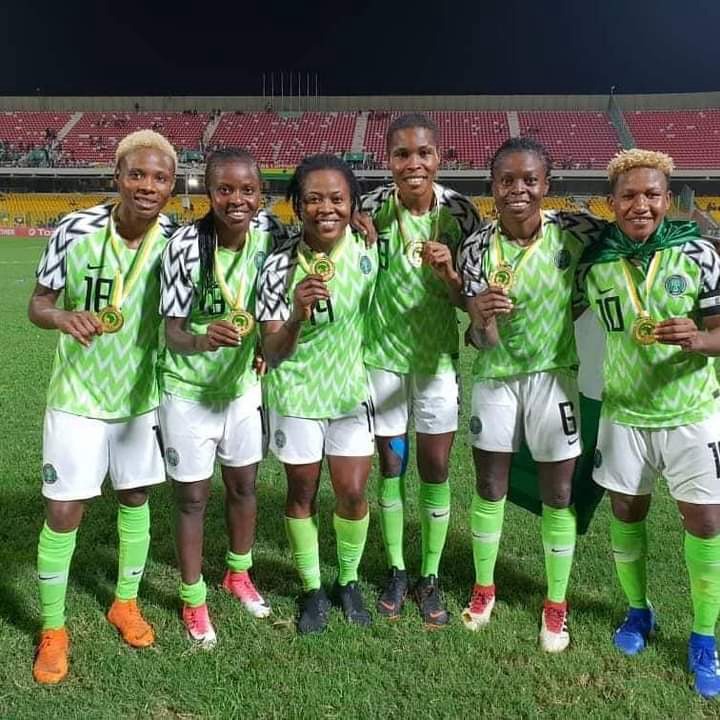 Ikidi got married to her heart rob, the love of her life Nick Michael on the 12th of December 2015.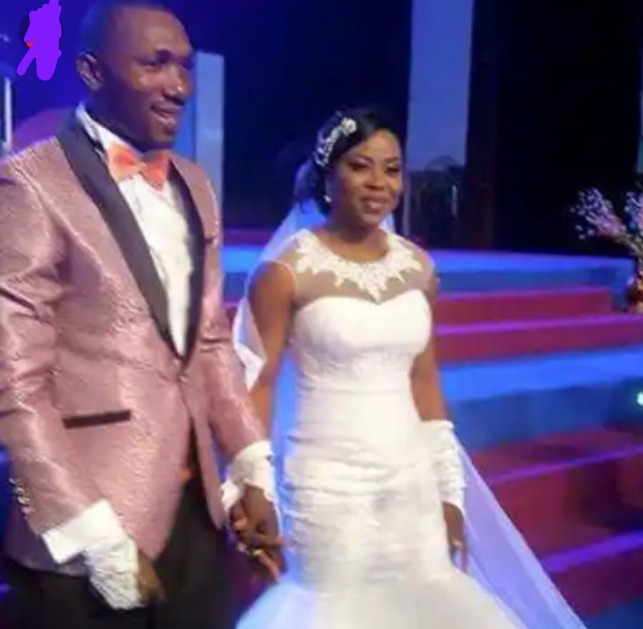 Below are some of her Local, National, International and Club career engagement, caps and still counting:
**Played the under 19 Junior Women's World Cup at Thailand in 2002.
**Played the Senior Women's World Cup at USA in 2003.
**Gold Medalist in the African women championship at South Africa in 2004
**Player of the year award winner at Kleep Kvinne club side in 2005.
**Played at Qbik FC club, Sweden in 2006.
**Played the under 20 junior women's world Cup in Russia, 2006.
**Gold Medalist at the African women championships Warri, Nigeria in 2006.
**Played at the Olympics, Athens Greece in 2004.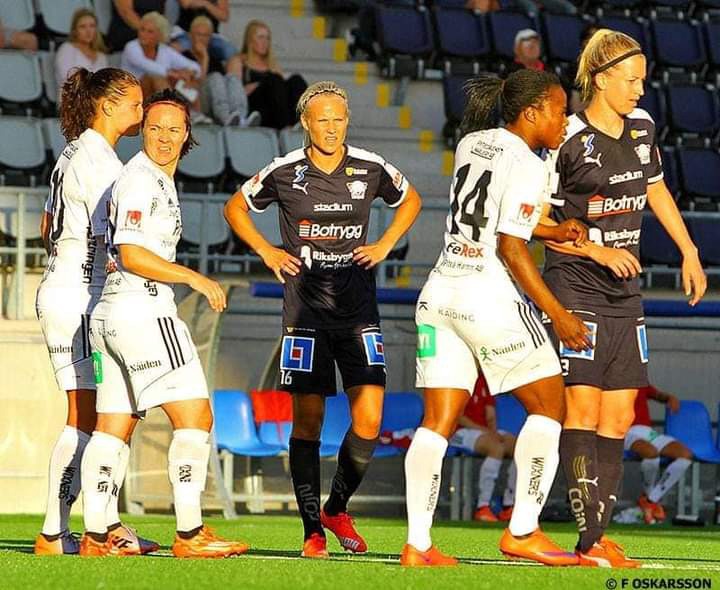 **Played at Swedish club side, Linkoping from 2007 to 2009 and won the league three (3) consecutive times.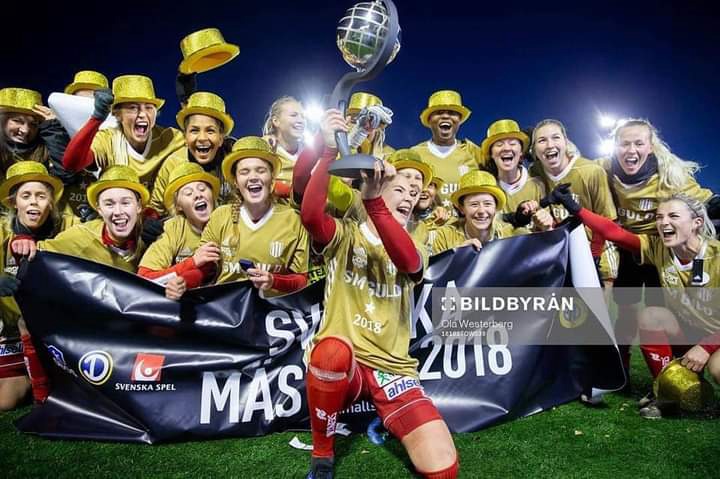 **Played in the senior women's world Cup in China 2007.
**Bronze medalist in 2008 African women championships in Equatorial Guinea.
**Played in the 2008 Olympics at Beijing, China. 
**Played at the Piteaif club, Sweden in 2011 and won the player of the year award for four (4) consecutive times in 2013, 2015, 2019 & 2020.
**Played the 2011 Senior women's world Cup in Germany.
**Won the Swedish federation best defender of the year in 2015.
**Gold medalist at the 2016 African women championship in Cameroon.
**Won her second Swedish league title with her current club side Piteaif in the Won her year 2018/2019 UEFA women's championships league.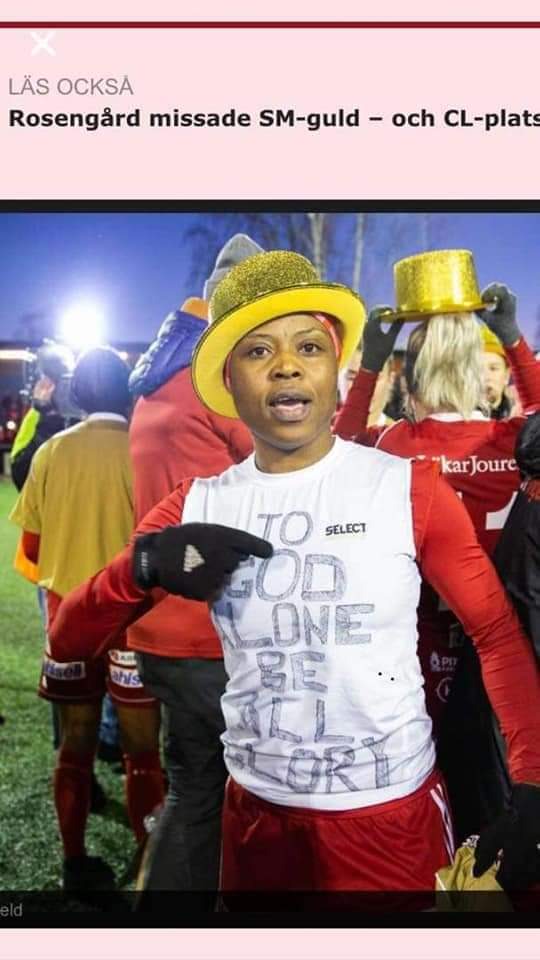 **Gold medalist at the African women's championship in Ghana.
**Played at the 2019 Senior women's world Cup in France.
Haven achieved all of this, I think, this lady is worth celebrating as a living legend, a talent that worth encouragement and recognition both home and abroad.
This multi talented Bayelsa Born and national female Footballer of our time should be given a platform at the state and National level and beyond as a football Ambassador to primarily source and develop the grass root soccer talents in different rural communities and towns in the country. 
Like the saying, "when you worship ( celebrate) you attract.
This is to help discover and encourage young talents from both the male and female categories respectively with the hash tag "Catch them young."
Football players of this magnitude should be reproduced in their hundreds in the country through genuine mentorship and talents discovery thereby exposing them at international scenes in the nearest future. 
Bravo dear Faith Ikidi Michael, our living and successful female footballer legend of our time.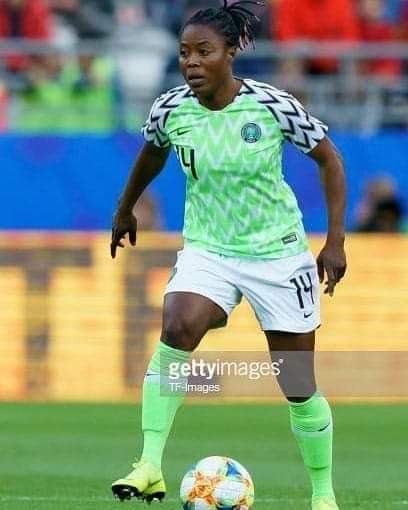 You will agree with me that, Nigeria has great and fine players better than the ones representing the country at different categories, if only we don't politicise football and other sports, we will win the world cup. 
Keep making Nigeria proud around the globe. 
Happy birthday in Advance. 
God bless you! 
God bless you the reader! 
God bless you for your likes, comments and for following me. 
Do you agree with me that Nigeria can win the world cup ( male category) if not politicise?
Content created and supplied by: Dakings (via Opera News )