Milan Derby is one of the greatest derby in football history. Both clubs have an incredible history but it is AC milan that is the most successful in Europe. We have seen both clubs dominate in the past, and we shall look at the best Xi for Each teams Since The Start Of 21st century.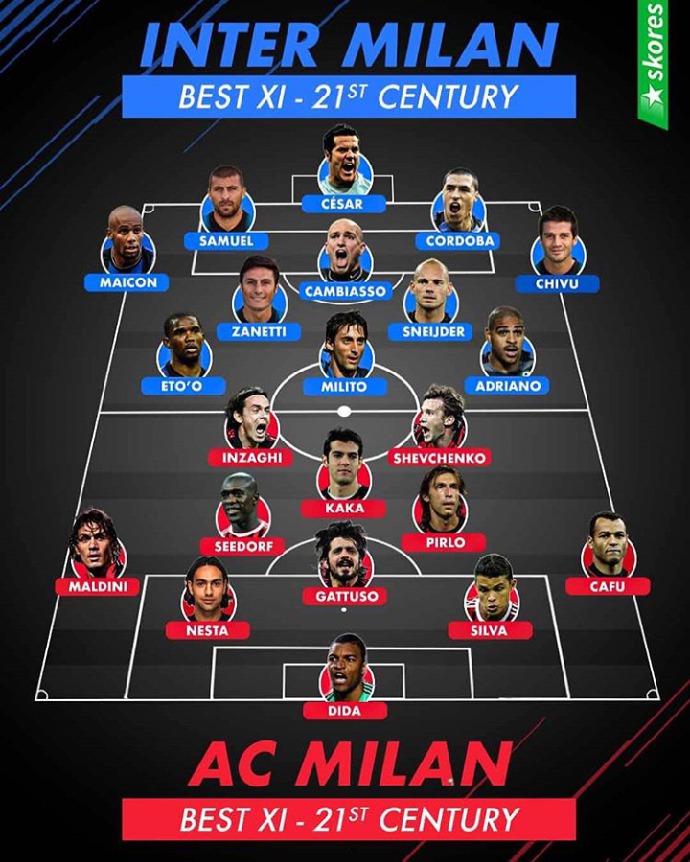 Inter milan Best Xi of the 21st century.
Goalkeeper: Cesar.
Central defenders: Samuel And Cordoba.
Fullbacks: Chivu and Maicon.
Defensive Midfielders: Cambiasso.
Offensive midfielders: Wesley Sneidjer and Zanetti.
Left and right wingers: Samuel Eto'o and Adriano.
Forwards: Diego Milito.
AC Milan Best Xi of the 21st Century.
Goalkeeper: Dida.
Central defense: Nesta and Silva.
Fullbacks: Maldini and Cafu.
Defensive midfielder: Gatuso.
Offensive midfielders: Seedorf, Kaka and Andrea Pirlo.
Forwards: Inzaghi and Shevchenko.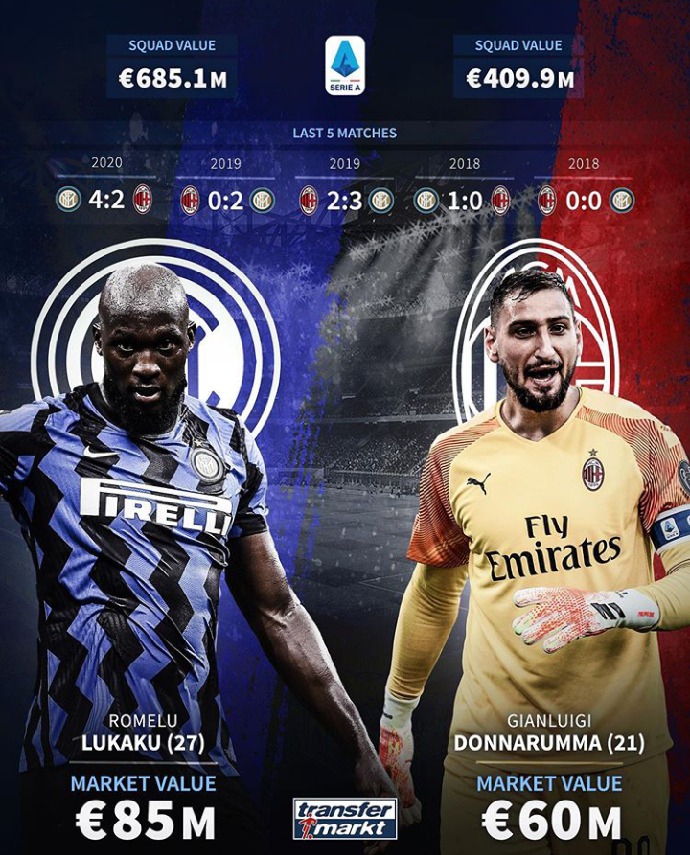 When both clubs clash tonight, who do you think will win? The last time both team met at San siro, it was Inter milan that beat AC Milan 4-2. Tonight we are going to see Zlatan Ibrahimovic and Romelu Lukaku clash in an intense derby, don't forget Ibrahimovic just clocked 39 years old and he is still in the best form to play.
Content created and supplied by: Towerprep150 (via Opera News )