Tottenham chairman Daniel Levy wants to wait until the end of the season before decision on Jose Mourinho as their coach.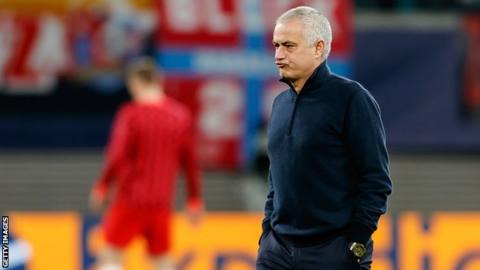 32-years-old Argentina striker Sergio Aguero, says he is unsure of his future at Manchester City after the end of the season.
33-years-old Barcelona striker Lionel Messi, did not decide if the group will drop the playing season and representatives did not discuss with any party.
Ole Gunnar Solskjaer has confirmed he will discuss the possibility of extending his stay at Manchester United with 34-years-old Uruguay international Edinson Cavani.
Chelsea boss Thomas Tuchel wants 22-years-old American striker Christian Pulisic, to stay at Stamford Bridge, but added that no decision has been made about him this summer. However, Chelsea's 22-years-old goalkeeper Kepa Arrizabalaga, has claimed that he never left the club and won't hesitate to play his back position.
Borussia Dortmund would prefer to sell 20-years-old England international Jadon Sancho, and keep 20-years-old Norwegian Erling Braut Haaland, this summer. Aston Villa boss Dean Smith has dismissed speculation linking 23-year-old Ezri Konsa with a move to Liverpool or Tottenham.
21-years-old AC Milan goalkeeper Gianluigi Donnarumma, wants to be the best goalkeeper paid in the world. His contract expires at the end of the season with PSG and Chelsea interested in signing him.
Arsenal star Thierry Henry is set to become Bournemouth's new manager after the club demanded he be allowed to hold talks with Montreal Impact.
This is the transfer news today.
Thank you for your time.
Content created and supplied by: TroyAj (via Opera News )